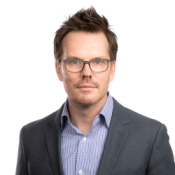 6/28/2007

Comment (0)

2:40 PM -- From The Philter's All Across the U-verse file, I'm passing along some notes from a conversation with AT&T's VP of Advanced Network Technologies, Ernie Carey.

In the next 12 months, Carey says AT&T will:


Introduce a second high-definition (HD) video stream to consumer homes. "We believe that probably the number one thing right now is to allow people to consume two simultaneous HD streams or, maybe more importantly, watch one and record one."


Roll out a whole-home DVR product, which uses HPNA technology to allow any TV in a consumer's house to play or record video from a central set-top box.
Side note: I have this -- and two HD streams -- already with my satellite service, and there is a huge benefit in being able to watch a second TV, in another part of the house, with no additional hardware to maintain.
Back to Carey's comments: "You're going to see a lot of applications that will be complementary to the video product, but your two big marquee items will be the second HD stream and whole-home DVR."
What else is on tap for U-verse?
Company spokesman Wes Warnock, who was at the meeting with Carey, says
media sharing
within the home network is something we should look for "late this year or early next year." That will provide U-verse subscribers with Apple TV-like functions (my words, not his) -- allowing viewing and playing of music and video from the PC and (maybe) other devices on the home network (network storage devices and WiFi-enabled cell phones, probably).
But the big emphasis was on HD. "You'll see us ramp HD, not just streams in the home, but as more HD content becomes available, you'll see AT&T putting more HD out there," says Carey. "We already offer more HD than anybody else in this country, including the cable MSOs, and I think you'll see us continue to stake out that leadership position."
Five Philter Phun Phacts About AT&T's U-verse and HD programming:
— Phil Harvey,
Noteworthy Blogger
,
Light Reading

(0) |