Time Warner Cable Inc. (NYSE: TWC)'s Oceanic division in Hawaii has given ActiveVideo (AVN) a much-coveted deployment showcase for a platform that aims to bring Web-like interactivity to traditional television. (See Time Warner Deploys ActiveVideo.)

The MSO's Oceanic division is tapping AVN's system to deliver a new set of interactive applications to customers that use both thin- and thick-client digital set-tops. The AVN set-top client, which communicates with servers at the cable headend, doesn't eat up much memory -- a mere 50 kilobytes to 100 kilobytes. AVN uses this client-server architecture to build MPEG objects that are cached at the edge and "stitched" on screen when they are sent to digital set-tops via "active" video streams.

Initially, the system will be capable of streaming in games (including some with multi-player capabilities) from TAG Networks as well as shopping applications that run alongside HSN, a 24-hour shopping network. The platform is also delivering news, sports, and children's versions of AVN's P:Mosiac, a "personalized" video navigation system that allows users to group together favorite channels.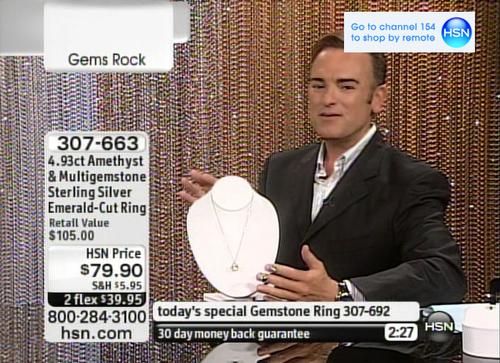 By tapping into HSN's Web-base commerce infrastructure, the HSN app, for example, gives customers the ability to purchase products being highlighted on the live network feed, or to browse and buy products from the channel's online catalog.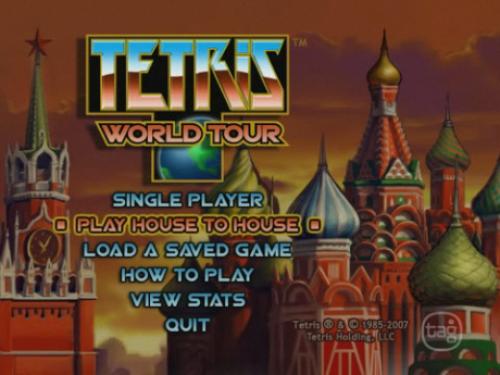 Oceanic's launch of AVN follows an earlier system-wide trial conducted during the 2008 Summer Olympics. Back then, Oceanic used AVN to deliver "mosaic" thumbnail versions of the multiple broadcast and cable video feeds from the games. AVN also supplied viewers with access to Olympics photos, schedules, and other content obtained from Internet-sourced RSS feeds.

Oceanic is presently offering those apps for free to digital customers, and considers this week's introduction a "soft launch." For the initial offering, the system has installed enough capacity to deliver 2,400 streams from AVN. The operator will be keeping a close watch on usage to ensure that it doesn't overwhelm a cable system, which supports roughly 420,000 total subs across the state, with about 52 percent of that total taking digital services.

The deployment gives AVN -- which has struggled for cable acceptance during its 18-year history (with most of those years operating under its former banner of ICTV Inc.) -- a high-profile showcase for its capabilities, and a potential springboard to future deals. (See It... Lives! , New and Improved?, and ICTV Becomes ActiveVideo.)

Oceanic is certainly AVN's most significant U.S. deployment, but it's not the vendor's largest on the world stage. That honor goes to PCCW Ltd. (NYSE: PCW; Hong Kong: 0008), an IPTV service provider in Hong Kong with about 820,000 subscribers. Grande Communications , a competitive cable overbuilder, has also deployed AVN's platform. In all, ActiveVideo Networks's platform is in front of about 1.4 million homes worldwide, according to AVN president and CEO Jeff Miller. Other U.S. operators are conducting tests with AVN, he says.

AVN's recent customer momentum and ability to run on all shapes and sizes of set-tops has also drawn some new industry talent. Among recent examples, John Callahan, an engineer tied to the development of Time Warner Cable's popular "Start Over" service and its digital video platform, joined AVN as chief technology officer in August. (See 'Start Over' Pioneer Restarts at ActiveVideo.)

TWC's risk taker
TWC's Oceanic division is known in the industry for taking a few technology risks and being among the first to try out new things. Among some of its more recent moves, the division has tapped Navic Networks (now part of Microsoft Corp. (Nasdaq: MSFT)) to deploy interactive ads as well as a "pizza-on-demand" application that gives the ability to place orders for home delivery. (See Microsoft Nabs Navic .)

"We've always been out there on the bleeding edge, looking for things that can lend a little more stickiness to our digital customers," says Norman Santos, vice president of operations for the Oceanic division of Time Warner Cable. The MSO hopes the services that are being piped in with the AVN system prove to be as popular as some earlier attempts to deliver interactive apps.

Oceanic previously offered some limited, single-player games via the set-top using a system from Scientific Atlanta, which is now part of Cisco Systems Inc. (Nasdaq: CSCO). "It was amazing when we turned those off how many people called and said they really missed them," Santos says.

He says the ActiveVideo project is more than 1.5 years in the making, and now appears ready for prime time. "We think it has real legs under it," Santos explains.

Although Oceanic gives AVN a sizable deployment foothold for its technology, Time Warner Cable has no plans yet to launch AVN in additional systems, according to an MSO spokesman.

— Jeff Baumgartner, Site Editor, Cable Digital News