TiVo Courts Cable With New HD-DVR

Comment (0)
TiVo Inc.
(Nasdaq: TIVO) is staking its claim on the consumer hi-def digital video recorder (DVR) market with a "cable ready" $299 device that's expected to hit retail shelves next month.
Before that time, TiVo is allowing consumers to "pre-order" the unit via the company Website. The price point does not include the monthly subscription fee to the TiVo service.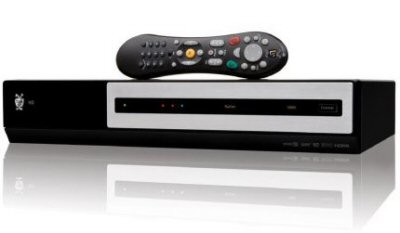 In addition to supporting the CableCARD, a removable security module key to the recently implemented
Federal Communications Commission (FCC)
mandate
, the new TiVo box will target mainstream consumers; the price of the box has been lowered significantly compared to its Series3 HD-DVR, which originally sold for $799.99 per unit.
While also looking to expand on its base of 1.7 million "TiVo-owned" subscribers and to help compensate for its waning relationship with
DirecTV Group Inc.
(NYSE: DTV), TiVo will also leverage the new model to push ahead its cable strategy. In the U.S., TiVo already has direct relationships with
Comcast Corp.
(Nasdaq: CMCSA, CMCSK) and
Cox Communications Inc.
Comcast is expected to begin marketing TiVo-powered set-top/DVR combos as early as next month in the MSO's New England division. (See
Comcast to Kick Off Boston TiVo Party
.)
TiVo's new gear "can be used in place of the customer's existing cable box," said TiVo CEO and president Tom Rogers, in a statement.
In addition to supporting traditional TiVo features, the new box will also incorporate recently added bells and whistles, including a "Swivel" search application and a movie download service offered in tandem with the
Amazon.com Unbox
offering that takes advantage of the device's Ethernet port. TiVo believes such features will help to differentiate it from a market that is being populated with "generic" DVRs. (See
TiVo Shores Up End Run
.)
Among other specs, the new 160-GB DVR will hold up to 20 hours of HD video or up to 180 hours of standard-definition fare. The device is outfitted with dual CableCARD slots, though it will support new Multistream CableCARDs, and TiVo has
reportedly
created a support group to handle CableCARD-related calls from customers.
The box will also support "TiVoCast," an app that streams in Internet-based video clips and content from sources such as
The Onion
and
The New York Times
.
TiVo noted that the 250-GB Series3 model will "remain as our premium HD DVR product."
— Jeff Baumgartner, Site Editor,
Cable Digital News
PARTNER PERSPECTIVES
- content from our sponsors
GUEST PERSPECTIVES
- curated contributions