The analysts at One Touch Intelligence have taken an early stab at how effective the fiber-fed Verizon Communications Inc. (NYSE: VZ) FiOS service is at stealing away customers, and they found that direct broadcast satellite providers and overbuilders such as RCN Corp. , rather than incumbent cable operators, appear to be the most vulnerable.

Its examination of 34 Massachusetts cities with FiOS found that, at least in the early going, incumbent MSOs losses can exceed 10 percent. Overbuilders, meanwhile, "can take a disproportionate hit," while as many as 40 percent of FiOS TV subs could be coming from EchoStar Satellite LLC and DirecTV Group Inc. (NYSE: DTV).

Comcast Corp. (Nasdaq: CMCSA, CMCSK) is the incumbent MSO in the 34 cities and towns cited in the report, while RCN offers service in nine of the communities analyzed.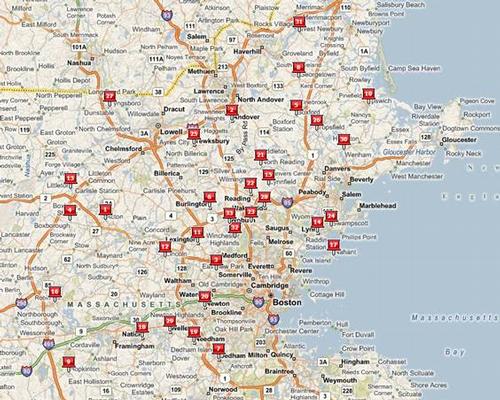 In four markets where Verizon had marketed FiOS TV the longest, Comcast's penetration fell 7.8 percent on the low end, and as much as 13.6 percent.

But RCN appears to be taking it on the chin the hardest in FiOS pockets.

In Woburn, for example, Verizon signed up 1,356 subs by the end of 2006, a penetration rate of 8.8 percent. By then, Comcast's penetration fell 1.3 percent, while RCN took a 15.7 percent hit.

Burlington offered a similar story. There, Comcast lost 138 subs, down 2.7 percent, while RCN lost 318, a decrease of 13.2 percent.

In eight of the nine FiOS communities also served by RCN cited in the study, RCN's losses ranged from 2.8 percent to 15.7 percent. The exception was Stoneham, where RCN actually added 325 subs. By comparison, Comcast added subs in six of the nine communities where it crosses swords with Verizon and RCN, but Verizon did not launch FiOS in four of them until December 2006.

Across all 34 communities, Comcast lost 2.6 percent of subs versus 7 percent for RCN, according to One Touch's analysis, which dissected subscriber stats as of Dec. 31, 2006, for Comcast, RCN, and Verizon. The Massachusetts Department of Telecommunications and Cable recently released those figures publicly.

Although it's still early, One Touch believes Verizon "will likely continue to see double-digital penetration gains in markets where it launches FiOS TV service," but adds that marketing tactics and new product offerings, such as DirecTV's expanded HDTV slate, could alter things.

Colorado-based One Touch analysts Matt Stump and Karen Brown (and former colleagues of mine) offer more details about the study on their video blog.

In addition to their insights, you can also check out that nice view they've got.

— Jeff Baumgartner, Site Editor, Cable Digital News