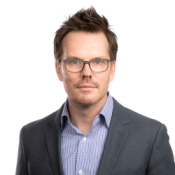 5/30/2008

Comment (5)

8:45 AM -- With nothing to lose, except my wife's patience, I agreed to give AT&T Inc. (NYSE: T)'s U-verse service a try following a rather convincing blog poll that ran last week.

The install happened Thursday morning and, in about four man-hours, I was all hooked up with the new service -- and that even included a few lost minutes while the technicians were figuring out why the signal quality was, at first, so poor at my house. That kind of installation time is damn good, but not typical. More on that later.

First, here are three things that helped make the installation go quickly with my 2-TV, 2-PC setup:


Cable care. By testing the existing coax on my house and reusing it, the AT&T tech saved himself a couple hours worth of stringing wire. Thank you, HomePNA.
Gateway heaven. The 2Wire 3800HGV is a pretty kick-ass little device. It's holding up the whole system, so when it was switched on and connected, adding the set-tops and configuring the computers was a snap. Contrast that with having to buy and set up a modem and router, each with its own software to install.
No New NID Needed. Most U-verse installations don't require new hardware on the outside of the house, and that helps. The technician simply adds some bits to the inside of an existing network interface device (NID), runs a coax line out of the bottom, and hooks it into the home's existing cable.
Here are some photos related to the U-verse installation: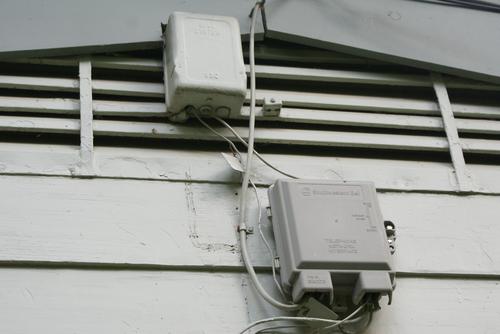 Finally, a few more points about my U-verse experience so far:
What's the difference?
My standard def picture looks better with U-verse. The HD picture is about the same.
Charter Communications Inc.
, it should be noted, has improved its HD quality significantly in the past year or so, and they do still have the fastest Internet speeds in my neighborhood. My data connection with U-verse is slower downstream, but faster upstream.
Cable can fight back
Industry analyst Kermit Ross categorizes the cable vs. telco war as a "street fight," and he's right. AT&T has been selling U-verse door-to-door in some places. All the same, the company can't reach everyone in a big neighborhood like mine, because a lot of the houses are too far away from the video-ready access device (VRAD). Given that reality, and the fact that AT&T can't match cable's Internet speeds over 10 Mbit/s, there is some room for them to punch back when U-verse comes to town.
Installation situation
The latest data AT&T has on U-verse installation times comes from December. That data shows that AT&T's newer technicians (those with less than three months experience) are completing installations at an average of 6.4 hours. Experienced techs are completing installations in about 5.3 hours. The company says its target rate for installations is "under five hours."
My installation took the main technician three hours, tops. But because he had to rely on someone else who was checking the VRAD and locating and removing bridge taps, I'm adding on an hour, assuming that most field techs won't always have a helper nearby. Still, all said, the installation was smooth, painless, and completely worry-free.
— Phil Harvey, Editor,
Light Reading

(5) |