SureWest Communications (Nasdaq: SURW) said its cable system in Kansas City is among the first to fire up a CableLabs -specified platform that will usher in the ability to deliver enhanced, interactive applications to new digital set-top boxes as well as some older set-tops.

SureWest, which snared the K.C. system when it put up $173 million in late 2007 to acquire Everest Broadband, is using an Enhanced TV Binary Interchange Format (EBIF) platform developed by BIAP Systems Inc. to deliver applications to Cisco Systems Inc. (Nasdaq: CSCO) set-tops. (See Surewest Picks BIAP for EBIF and SureWest Scales Everest.)

The MSO is tapping EBIF to trigger several "unbound" applications (unbound because they are not synched up with an interactive poll or another application that's associated with what's occurring on the live TV channel), including Yellow Pages on TV, eBay on TV, Fantasy Football, and My TVi, a local news and info service. Previously, those applications were running natively on set-tops using SARA (Scientific Atlanta Resident Application).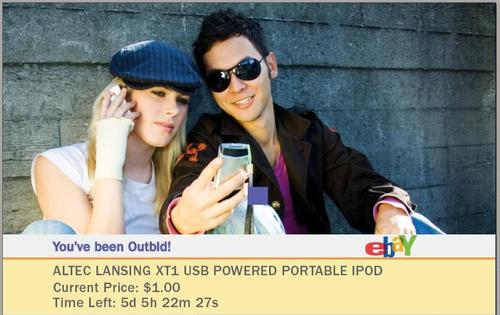 EBIF defines a uniform technical environment and signaling and messaging mechanism for enhanced TV applications. As designed, EBIF is thin enough to ensure that those applications can run on widely deployed but processing-challenged "thin client" boxes as well as upcoming, more powerful tru2way -based set-tops.

BIAP is supplying SureWest with its EBIF user agent, which goes on the set-top, and an enhanced TV (ETV) server that provides the service-side support for the applications. BIAP has also developed an ETV asset management system, which inserts the application into a streamer and delivers it to the set-top.

"I would say [EBIF] is one of the top-priority items on everybody's software engineering roadmap, if not the top item," says Dr. Aaron Ye, BIAP's chief technology officer.

That's largely because EBIF is expected to play a starring role in some upcoming revenue-inducing advertising applications, such as targeting and "telescoping," a technique that allows users to find out more about a product with the click of the remote. (See Cable Aims to Revolutionize TV Advertising.)

BIAP won't be alone in the EBIF supply market. Some service providers are using the CableLabs standard to develop their own EBIF systems, while others, such as Zodiac Interactive , have built generic EBIF players. ActiveVideo , which just notched a deployment with Time Warner Cable Inc. (NYSE: TWC) in Hawaii, says its product can run as an EBIF application. (See TWC Activates ActiveVideo.)

BIAP has also developed relatively lightweight eBay and fantasy sports applications for Time Warner, and the application engine used there is about 90 percent of the way toward complying with standard EBIF, according to Ye.

And EBIF is starting to demonstrate potential beyond cable. Although Verizon Communications Inc. (NYSE: VZ) claims that tru2way is incompatible with FiOS TV, the telco crafted an EBIF-based application around the Summer Olympics.

— Jeff Baumgartner, Site Editor, Cable Digital News