'Start Over' Pioneer Restarts at ActiveVideo
John Callahan, an engineer who helped to breathe life into
Time Warner Cable Inc.
(NYSE: TWC)'s popular "Start Over" service and the MSO's over-arching "Pegasus" digital video platform, has resurfaced at
ActiveVideo
, an interactive television (iTV) vendor previously known as ICTV Inc. (See
Callahan Joins ActiveVideo
,
ICTV Becomes ActiveVideo
, and
New and Improved?
)
As chief technology officer of the San Jose, Calif., company, Callahan will head up the technical development and deployment of a platform and service that aims to sew in Internet-like interactivity, addressability, and personalization to cable's more traditional video delivery environment.
He joins ActiveVideo following about 15 years at Time Warner, where he most recently served as the senior vice president of software engineering for the MSO's Colorado-based Advanced Technology Group.
In addition to Start Over and Pegasus, Callahan, a member of Time Warner's MystroTV team, is also credited for contributing to the its open Interactive Services Architecture (ISA) and heading up the development of an in-house interactive navigation system tailored to the OpenCable Platform (now known as
tru2way
). (See
Cable Makes Big 'tru2way' Play
.)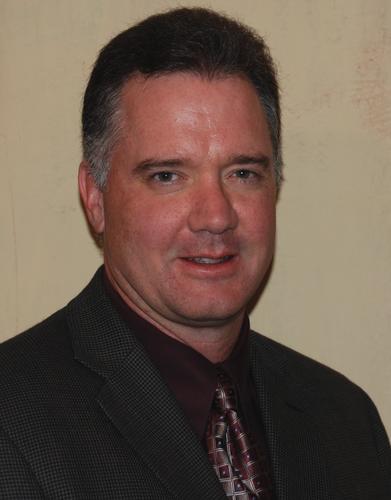 But why is Callahan joining a company that has been trying to make its mark for more than 18 years? (See
It... Lives!
)
Callahan said he is impressed with the vendor's "basic foundation technology," which uses a small software client that works in new, tru2way-powered set-tops as well as millions of already-deployed (and much less-capable) digital boxes. Coupled with the use of rich metadata, he believes the ingredients are now there to apply a Web-like "never-ending navigation" experience to cable's video arena. That includes the ability to gather more details about a show through drop-down menus, hopping to other video streams on the fly, and introducing show rankings, sharing, and other social networking elements akin to Internet-centric services like
YouTube Inc.
and
Hulu LLC
.
That also plays into another video trend: the blending of cable's traditional MPEG-based digital video delivery platform with the IP-based world of the Internet.
"Marrying the evolving video platform of the Internet with the established MPEG [cable] operator platform is what ActiveVideo does best, in my opinion," Callahan says.
Once those two sides are linked, "the user doesn't care if the content happens to be stashed on a video server on the cable operator's network, a Web server that's out on the Internet somewhere… or located in their home network on a local content store, be it a DVR or some other hard drive on the home network."
ActiveVideo, Callahan claims, has all of the pieces in place now. "I think all that's left is to execute on that."
And the company will likely have its work cut out for it, though it has shown signs of deployment progress. Today, the vendor claims to have its technology in front of about 1 million subscribers, most coming by way of
PCCW Ltd.
(NYSE: PCW; Hong Kong: 0008) of Hong Kong. Texas-based operator
Grande Communications
also uses ActiveVideo's system. Previously, company officials have pointed to a still-undisclosed deployment with a "major" U.S. cable operator that uses both
Motorola Inc.
(NYSE: MOT) and
Cisco Systems Inc.
(Nasdaq: CSCO) boxes in the same cable system. Time Warner Cable, an operator Callahan is obviously familiar with, has been doing exactly just that in a small number of properties.
Cable cred… and an eye for the consumer
In addition to giving ActiveVideo a solid engineer who knows a thing or two about advanced, interactive video services, as CTO, Callahan should give the firm an added dose of credibility among cable operators.
Adding Callahan "shows a strong commitment to operator needs… and how to respond to them," says ActiveVideo president and CEO Jeff Miller. "We do a lot of business with operators. You have to have a pretty unique approach, technology, and understanding of their networks, [and that's] what John brings to us."
Plus, Callahan's focus has also extended to the end users and the types of services and applications they, not just the operators, want. "He really brings that consumer focus to [us] in a way that we just didn't have it before," Miller says.
"I think I bring a…combination of excitement and pragmatism," adds Callahan, who was with
Bell Labs
and US West (now part of
Qwest Communications International Inc.
(NYSE: Q)) before joining Time Warner Cable in 1993. "I see this as an opportunity to develop something that is beyond just Time Warner Cable. It's really an opportunity to work with all of the operators."
— Jeff Baumgartner, Site Editor,
Cable Digital News
PARTNER PERSPECTIVES
- content from our sponsors