The startup formerly known as Building B is launching a video service that, it claims, could remake the way TV is delivered and watched, and even enable telcos to offer video services in a way that could render cable and satellite providers obsolete.

Having changed its name (starting today) to Sezmi Corp. , the two-year-old startup says it's going to have trials running in at least three U.S. television markets by the summer.

Not all the details are out, but Sezmi has revealed the two prongs of its strategy. First, the company wants to deliver regular TV programming, Internet video, and video on demand (VOD) content together, using broadcast signals, not IPTV, to carry the bulk of the load.

Secondly, it's organizing channels and programming in a new way that helps consumers surf only the content they really want to watch.

"All the focus is on hi def. No one is addressing these issues, which are more important to consumers than hi def," says Buno Pati, Sezmi's CEO.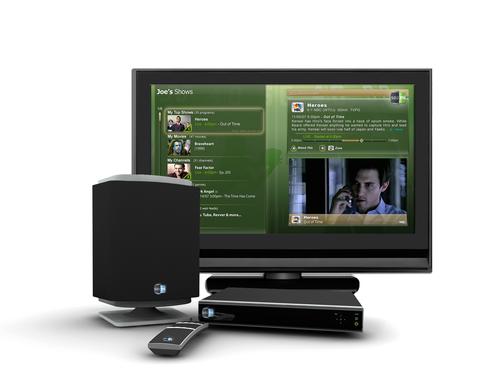 On the delivery side, Sezmi is taking advantage of digital terrestrial broadcast, using that spectrum to ship the bulk of the popular TV channels.

That alleviates the bandwidth question that's been dogging IPTV, since the home's Internet link doesn't necessarily have to deliver multiple high-definition streams all the time. In other words, Sezmi suggests that telcos could use the digital broadcasting infrastructure that's already sitting around, rather than trying to build out fiber networks to satisfy IPTV.

That's an approach that BT Group plc (NYSE: BT; London: BTA) has adopted in the U.K. for its BT Vision service, which comprises terrestrial TV delivered through a roof-top aerial and on-demand content delivered across a DSL connection, with all the content flowing through the customer's set-top box. (See Soccer Kickstarts BT's IPTV Growth.)

It might seem like a gamble, but Sezmi is going with statistics that show viewers still gravitate toward the big-name networks, such as NBC or ESPN. "The reality is, it's a short tail world," says Phil Wiser, Sezmi's chairman and president.

Specialty channels -- the kind showing depressing French movies or really long operas -- get delivered over the home's broadband connection, as does Internet video, of course. Sezmi refers to the overall architecture as FlexCast.

Parts of the plan might sound familiar, but Sezmi appears unique in its ambition to deliver all forms of video. Services such as Moviebeam took advantage of digital TV spectrum but didn't use it as part of an overall TV package. And unlike Apple TV or TiVo Inc. (Nasdaq: TIVO), Sezmi provides the content itself. And the way it does that -- the way it organizes all that programming -- might be the more significant half of its plan.

Redoing TV
Sezmi wants to change the very act of television watching. Channel numbers are gone, replaced with customized menus for different family members -- the Sezmi remote has five "on" buttons, each launching a different start page -- and a 1 Tbyte digital video recorder to feed those menus.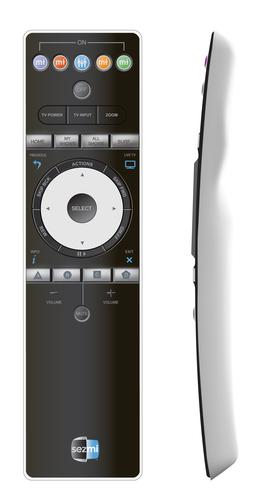 The menus act as playlists that are customized to each family member's taste. Sezmi adds to that by recording recommended shows and/or drawing from the preferences of viewers with similar habits. And in a nod to social networking, viewers can suggest shows to one another.

Outside one's own menu, Sezmi lists programs grouped by genre. A science fiction menu, for instance, might include options for Battlestar Galactica, a couple of video-on-demand Star Wars prequels, and some YouTube Inc. videos. The idea is to mix all the programs together, blurring the lines between broadcast TV, video-on-demand, and Internet video.

Channels aren't completely dead, though. Networks and local TV affiliates can get their own "zones" -- menu pages that list available programs and can even include targeted, clickable adverts.

The hardware required is limited to just two pieces: an antenna the size of a large vase and a set-top box. Once these are plugged into the TV, the service starts itself automatically.

While that sounds simple enough, the overall operation behind Sezmi gets complex. It includes: a TV operations center in Melbourne, Fla.; a network to deliver programming over the Internet; and a technology to collect information on viewing habits and to monitor the effectiveness of targeted ads.

Table 1: Sezmi's Pieces

Function
Who Does It
What It Means
TV Broadcasting
Harris
Operates the control center for TV programming, as it does for other clients like ABC
Servers, storage
Sun
The hardware for IP delivery of lesser-known networks and VOD choices
Targeted Ads
Sezmi
A backchannel capability helps advertisers see which ads are effective
Wireless broadband
(Unknown)
A 3G or WiMax provider could fuel the broadband portion of FlexCast in certain areas. This is just a possibility; Sezmi hasn't announced deals or plans here
Internet video
Service Provider
Distributed via broadband, as normal, but now, selections from sites like YouTube can be mixed in with other TV programming
DVR
Sezmi
1 TByte of storage provided with Sezmi's set-top box
User preferences
Sezmi
FlexCast system learns preferences for up to five users, tapping other audience members' patterns to help guess at new recommendations
Source: Sezmi




All that has come together since Pati and Phil Wiser started the company in 2006. Sezmi won't say what it cost to build out the operation, but the startup didn't pay for everything itself. Harris Corp. (NYSE: HRS) helped pay for, and now runs, the network operations center.

The service has its limitations. Digital TV signals don't reach every home in the U.S., so Sezmi's will be a qualified service, unavailable to certain houses or neighborhoods.

And while Sezmi expects to have a network that passes 10 million homes in 2010, it's going to have to storm America a few markets at a time, starting with the trials this summer.

It's important to remember that Sezmi doesn't want to be a retail seller. It's setting up the service in the hope of getting service providers to offer it.

Telcos are the obvious target. They're trying to come up with video plans, but the smaller operators don't have the resources to build out fiber networks the way AT&T Inc. (NYSE: T) and Verizon Communications Inc. (NYSE: VZ) are. Sezmi claims it can help telcos avoid those costs, while providing a service that looks nothing like what the cable companies offer. "If they just replicate cable, then all they have to compete on is price," says Dave Allred, Sezmi's senior VP of marketing.

Even AT&T and Verizon might find uses for Sezmi, in the areas that U-verse and FiOS don't yet reach, Allred says.

Sezmi has been working hard to generate buzz during the past year, but it's kept its Belmont, Calif., headquarters quiet and modest. Click the picture of the door to open a slideshow that includes six more photos from the inside.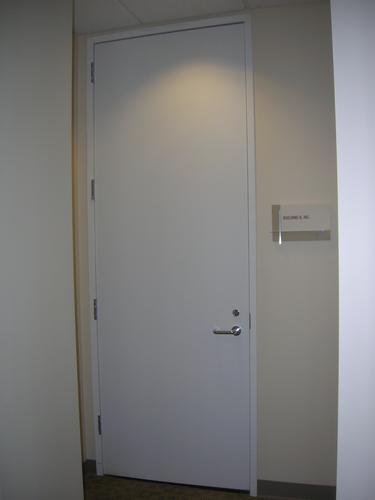 — Craig Matsumoto, West Coast Editor, Light Reading


---
Interested in learning more on this topic? Then come to The Future of Broadband 2008, a conference that will provide a definitive view of the trends that will shape broadband services through 2010 and beyond into the next decade. To be staged in New York City, May 13, admission is free for attendees meeting our prequalification criteria. For more information, or to register, click here.


---
---
Interested in learning more on this topic? Then come to the Broadband Wireless World, a conference focused on the evolution of the broadband wireless market from 3G to 4G. Collocated with NXTcomm, in Las Vegas, June 17-19, admission is free for attendees meeting our prequalification criteria. For more information, or to register, click here.


---