Verizon Communications Inc. (NYSE: VZ), like its cable competitors, has big plans for TV Everywhere, but it's purposefully taking a more conservative approach than some MSOs are when it comes to piping live TV to mobile devices like the iPad.

Verizon is trying to line up deals that will give it permission to feed programming beyond the set-top box, rather than asking for forgiveness later and possibly risking cease-and-desist letters and programmer-led lawsuits. But it also doesn't believe the recent dust-ups between Time Warner Cable Inc. (NYSE: TWC), Cablevision Systems Corp. (NYSE: CVC) and some major programmers will derail or in some way slow down Verizon's TV Everywhere deployment plans. In fact, the telco may need to notch fewer deals than you might think to get things rolling. (See TW Cable, Viacom Take iPad Fight to Court , TW Cable's iPad TV App Changes Channels and Fox to TW Cable: Stop Streaming Our Stuff .)

Verizon Director of Entertainment Services Joe Ambeault discusses with Light Reading Cable what FiOS TV has in store for TV Everywhere, offers his thoughts on the recent MSO-programmer battles over the iPad and explains how his company expects to move forward with mobile, live TV, including whether Verizon expects to charge extra for out-of-home access to video subscriptions.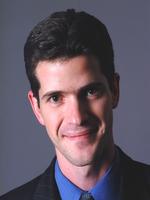 And, by the way, he's not too wild about "TV Everywhere" as a consumer brand.

Contents: Tapping Into Tablets
Page 3: Mobilizing Live TV
Page 4: Tablet Tension

— Jeff Baumgartner, Site Editor, Light Reading Cable