NEW YORK -- CTAM -- Cable's marketing crew got a steady dose of cloud at last week's gathering hosted by the Cable & Telecommunications Association for Marketing (CTAM) , hearing about MSOs starting to add Service Provider Information Technology (SPIT) to their business services offers.

And, as expected, the debate also steered toward à la carte programming (or at least about how MSOs can offer more flexible, less expensive programming tiers) and how operators can do a better job working with the consumer electronics industry. Oh, and there were plenty of opportunities to network with the brass, grab some schwag, and make the party rounds.

Just click on the image below to rev up a brief slideshow of the event.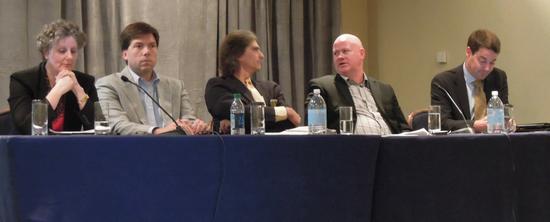 And here's some of the news from the show:



— Jeff Baumgartner, Site Editor, Light Reading Cable