2:15 PM -- So, Brook Longdon of Nokia Networks was at TelcoTV this week, spouting off about the need for third-party applications in IPTV. (See TelcoTV: IPTV Is Stagnating.) Might as well stop by the booth and see what NSN is doing about it, right?

Admittedly, the applications they displayed at the show weren't earth-shattering. What's important was that they came from somewhere other than NSN, as we'll see in a second.

First, the apps themselves. You had mosaic viewing (the trendy term seems to be "multiview," nowadays), developed by French company httv and already available at Belgacom SA (Euronext: BELG).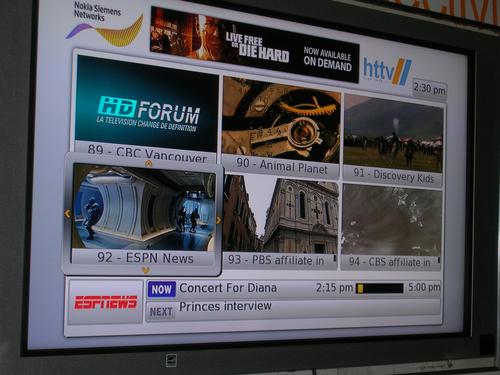 And there were widgets, too. These were developed by L4 Mobile LLC, a company that's done widgets for mobile handsets.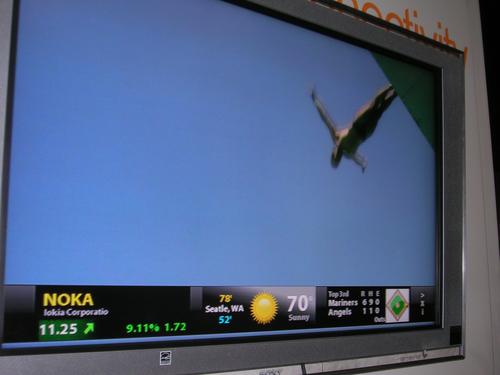 NSN started its openness push a year ago. (See NSN Unveils IPTV Middleware.) And while it isn't the only company doing an open IPTV platform, Longdon thinks it's doing so in a unique way.

One thing NSN gets out of these third-party wares is development speed. "Quick time-to-market is key because admittedly, we've been slow with some of these over-the-top kinds of applications," said Robert Balconi, NSN's U.S. head of customer marketing, while showing me the apps.

But the reason a third-party approach really makes sense for NSN is that it lets the company step aside. Other vendors like Alcatel-Lucent (NYSE: ALU) have created their own applications to go with its IPTV integration services, which was an understandable approach in the earlier going, but it's not practical for NSN.

Partly, this gets back to the speed factor. When I talked to Longdon the day after his keynote, he pointed out that a big company like his won't be good at doing quick throwaway applications. And that's what IPTV, in its hunger to find something viewers will pay for, really needs: Let software guys develop something in hours and see if it sticks, rather than go through a lengthy development process. (See IPTV Seeks Killer App.)

More important, applications take NSN outside its true mission in IPTV. "Really, we're not a software company. We're a services company," Longdon said.

That lets NSN prudently delegate a lot of decisions that it's probably not qualified to make anyway. For example, Longdon wants to let the carriers and application developers decide what's right for a particular market. That ties in with his keynote point that most applications don't work across every geography.

That "do whatever you want" attitude extends to the concept of an app store. L4 is building one for the widgets, but Longdon says each carrier ought to decide whether a store is worthwhile. "I would rather work with local people and have the telcos decide what works for them. One might have five hundred apps that work for them. Another might have four," he said.

— Craig Matsumoto, West Coast Editor, Light Reading