I've chided ICTV Inc. over the years. After all, how many companies of do you know that can remain in virtual startup mode for 18 years and survive without bringing in much in the way of deployments and revenue? (See It... Lives! )

I know of just one: ICTV.

I can now say that ICTV is no longer be a "target" of mine. But don't fret. They didn't go out of business. They just changed their name... to ActiveVideo (See ICTV Becomes ActiveVideo.)

So does this simply equate to a new coat of paint on the same old company that's still trying to make it in the interactive television business? They, predictably, say no.

No, I'm told it's partly to reflect the progress the company has made in the marketplace and how its iTV platform, also called ActiveVideo (so there's some brand equity to consider), is hitting as the TV experience is starting to change. Oh, and they moved the company to downtown San Jose, Calif. Maybe that was the clincher.

TV "is now a medium where the viewer is increasingly in control of what they see and when they see it," proclaims Ed Forman, ICTV's ActiveVideo's EVP of strategy and corporate development, and chief strategy officer.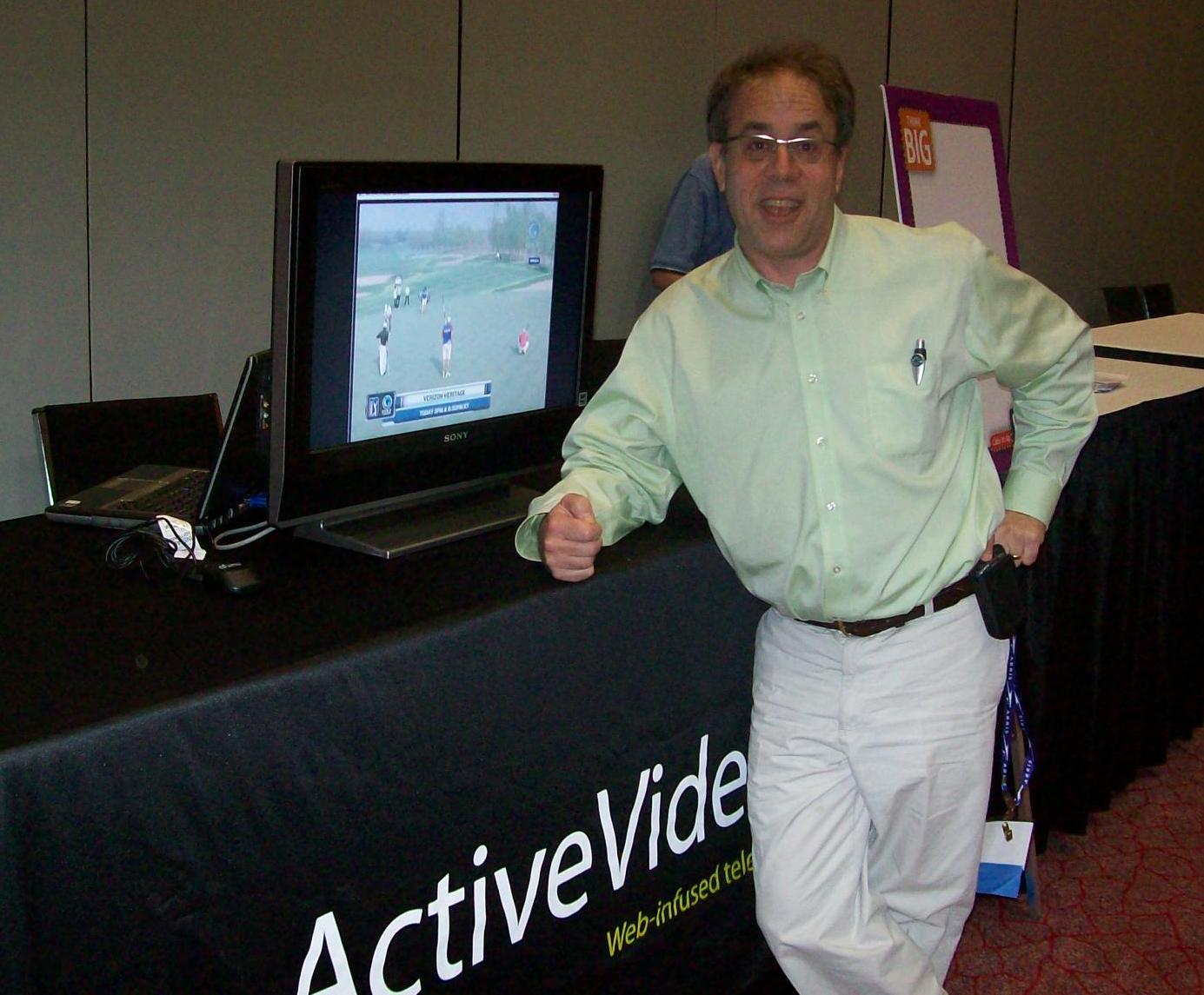 And the company has developed technology to conform with tru2way and enhanced TV/EBIF, which gives some interactive muscle to weak thin-client boxes such as the Motorola Inc. (NYSE: MOT) DCT2000. By the way, a day and a half of the "pre-show" stuff here in New Orleans was dedicated to tru2way, ETV, and general TV-based interactivity, so they've at least got that going for them -- what ActiveVideo offers does seem to at least be on MSO radar screens now. (See MSOs Open Up on Tru2way.)

"All the pieces have finally fallen in place," says company president and CEO Jeff Miller.

Fair enough. I guess ICTV was just 18 years ahead of its time.

And what about those all-important deployments? The company notes an undisclosed deployment with a "major cable operator" in the U.S. that uses Motorola and Scientific Atlanta (Cisco Systems Inc. (Nasdaq: CSCO)) boxes in the same cable system. There's only one I know of that does that: Time Warner Cable Inc. (NYSE: TWC).

Overall, the company says its platform is deployed to more than 1 million homes, the bulk coming via a deal with PCCW Ltd. (NYSE: PCW; Hong Kong: 0008) in Hong Kong. Grande Communications in Texas also uses the ActiveVideo system.

Here at the show, ActiveVideo is demonstrating a new ETV client that can inject Web-based video and polls, trigger longer-form ads, and incorporate other interactive elements without disrupting the live, "linear" program being viewed. It's also lined up interactive deals with programmers such as Fox, CNN, and HSN. (See ActiveVideo Shows Off and ActiveVideo Does ETV.)

Okay, we'll buy the ICTV/ActiveVideo story for yet another year, since it does appear that it's got a fighting chance now. But it's a purchase that's given with a healthy dose of skepticism.

— Jeff Baumgartner, Site Editor, Cable Digital News