Microsoft Adds VOD, IPTV Extras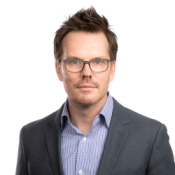 1/7/2008

Comment (0)

LAS VEGAS -- CES -- Bill Gates may be close to retirement, but Microsoft Corp. (Nasdaq: MSFT) says its video and IPTV efforts aren't ready for the rest home. (See Gates Says 'No Mas' in 08.)

During his keynote here at the Consumer Electronics Show (CES) Sunday night, Microsoft's chairman gave a glimpse of the software's future, with demonstrations of new user interfaces for consumer computing. (See CES Slideshow: Bill Gates Keynote.)

Gates also brought the star power as he shared the stage with Guitar Hero champion and Velvet Revolver guitarist Slash.

But the real news for service providers was delivered by Microsoft entertainment and devices president Robbie Bach, who joined Gates onstage during most of the presentation. Bach's symphony included:


An announcement that Microsoft's Mediaroom software, used in service provider IPTV deployments, is now running on 1 million set- top boxes worldwide;


The description of a new service called DVR Anywhere, which allows consumers to watch their recorded programs on multiple TVs in the home, as long as those TVs are connected to the home's network;


Word that BT Group plc (NYSE: BT; London: BTA) will become the first service provider that will have the Xbox gaming console available as an IPTV set-top box -- a capability demonstrated last year at CES;


Some broad comments about the development of new IPTV applications with the TNT and CNN TV networks. The new apps will use the Microsoft Mediaroom IPTV platform to allow consumers to build a customized view of their favorite shows;


Statistics on Xbox's dominance. Bach said there are now more than 10 million Xbox LIVE members and the service has more than 3,500 hours of premium content.


News that the Xbox LIVE service will now include TV programs from ABC Television and Disney Channel, while movies from MGM will soon be available for download directly to the Xbox 360 console. "Xbox LIVE, when we're done integrating this content, will offer more than twice as many hours of on-demand video content as any cable or satellite provider," Bach said.


One keynote attendee,
Comcast Corp.
(Nasdaq: CMCSA, CMCSK) CEO Brian Roberts, was not terribly amused by Bach's braggadocio. "Yes, well, we'll have something to say about that on Tuesday morning," Roberts told
Light Reading
as he was exiting the venue.
Roberts was referring to his keynote, which will take place in the same room on January 8.
Those were the highlights. Microsoft and Gates covered a lot more ground in the presentation, and we'll follow up with those details as our week of CES coverage continues.
— Phil Harvey, Editor,
Light Reading

(0) |