Alcatel (NYSE: ALA; Paris: CGEP:PA) chief operating officer (COO) has hit back at suggestions that he is angry or disgruntled about missing out on the role as CEO of a merged Alcatel/Lucent Technologies Inc. (NYSE: LU), saying it was his idea to make Lucent's Pat Russo le grand fromage. (See Alcatel, Lucent Seal Deal.)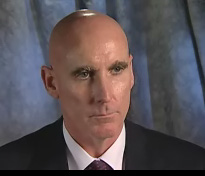 "I can categorically deny that I am angry about Pat becoming the CEO" of the merged Alcatel/Lucent, Quigley said in an exclusive telephone interview with Light Reading conducted from Alcatel's Paris HQ.

"I was one of the people who worked on the strategy for the combined company, and I suggested that Serge [Tchuruk, current Alcatel CEO] should be chairman and Pat should be CEO. It was clear to me that it wouldn't work any other way. It is wrong to say I am angry. I have great admiration for Pat."


It was announced earlier this week that Quigley, who had been named as COO elect of a combined Alcatel/Lucent (Lucatel), would no longer take that role, but become President, Science Technology and Strategy, at the giant vendor instead. (See Quigley Steps Down as Lucatel COO.)

That decision followed months of reports and speculation from inside Alcatel that Quigley, who had been nominated as Serge Tchuruk's successor as CEO of Alcatel, was unhappy at not getting the Lucatel CEO role. (See Lucent & Alcatel: Quigley or Russo?)

"I know there are always a lot of rumors going around big companies. I'm not saying that I and Serge, or I and Pat, would always have the same opinion about anything. But I can say categorically that I fully support Pat as CEO," says the Australian, adding that while people may guess and speculate about his views, "they're not inside my head."

So why did Quigley decide he didn't want to be COO at Lucatel, a company that is now set to be formed by the end of 2006? (See Lucatel: New Team, Old Faces.)

He says he's been doing that role at Alcatel for a while, "bouncing back and forth between Paris and Dallas and other places, too. It's not easy, and it's wearing on me and my family -- I have two daughters in Australia."

So he has instead opted for a role with less direct and daily involvement, one that will allow him to spend more time with his family.

He says that, as Lucatel's COO, he would have been "in charge of all the business groups and all the regions and R&D, with day-to-day operational control, so the new role I'll have is a big change. It takes a much more long-term view."

He adds: "I really enjoy the strategy and technology side of the business and I'm very excited about having the opportunity to work with Bell Labs. I like forward-looking stuff. I'll stay directly connected with some customers and projects, such as IPTV, and I'll retain an office and residence in Dallas. But I'll be spending more time in Australia, which will be good for me and my family, and of course we have a big customer there in Telstra Corp. Ltd. (ASX: TLS; NZK: TLS)" (See Telstra Unveils Switch to IP and Alcatel Under Fire Down Under .)

And he will retain some specific customer relationships. "I'll be looking at which technologies to develop, reviewing portfolios, and reviewing strategy. But I will stay close to customers. You can't formulate strategy without knowing what your customers want."

One customer Quigley wants to stay very close to is the former SBC part of AT&T Inc. (NYSE: T) and its Lightspeed project. "With IPTV, I said to Serge and Pat that I wanted to make a commitment to keep close to certain projects, such as Lightspeed, and be involved in the day-to-day running of that project with the Alcatel project manager." (See AT&T to Launch Lightspeed Next Month and Links Laughs.)

The whole issue of video will play a key role in his strategic work, adds Quigley. "I'll be looking at the whole architectural issues surrounding the introduction of services such as video, and in this new role I'll be able to spend more time looking into that and at the partnerships we have and those we'll make in the future."

Naturally, with the news of his new role at Lucatel, there has already been speculation that this is one step toward him leaving Alcatel, where he has been for more than 35 years. So, what would he say to anyone asking where he plans to go next?

"I'm going back to Dallas," he laughs. "I'll be spending more time there, and more time in Australia. I have no plans beyond that. I am absolutely committed to seeing this merger deal succeed -- I'll just be playing a different role in it."

— Ray Le Maistre, International News Editor, Light Reading