1:15 PM -- Yes, TelcoTV had parties.

I didn't have stamina Wednesday night for the SeaChange International Inc. (Nasdaq: SEAC) event, which was on my floor at the Hilton Orlando. (Technically, I didn't have an invitation, either).

But a few of us did make it to the Icebar, down Orlando's apparently famous International Drive, where there was a bash hosted by Adtran Inc. (Nasdaq: ADTN), Conklin Intracom, Entone Inc. , Harmonic Inc. (Nasdaq: HLIT), Nagravision SA , Nokia Networks , Sonic Solutions (Nasdaq: SNIC), and Tandberg Television .

Downstairs is a regular bar at regular temperature, which was a relief after spending about 20 minutes upstairs, in the actual ice bar. You know the drill: frozen furniture, drinking glasses made of ice, flavored vodkas...

Photos? But of course. Just a few; click below.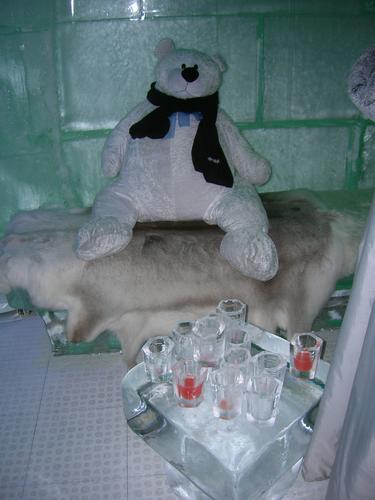 Thanks to Dawn Danaher, the PR social butterfly who talked some of these folks into posing.

— Craig Matsumoto, West Coast Editor, Light Reading