LAS VEGAS -- TelcoTV 2010 -- Entone Inc. plans to go after Tier 2 and 3 US MSOs in a big way using CableCARD-based media hubs and boxes that blend traditional cable TV services with over-the-top (OTT) apps and services from VUDU Inc. and other third-party partners.

Entone's cable project has been under wraps for about 18 months, but company CEO Steve McKay provided Light Reading Cable a sneak preview of those plans Thursday at the show.

For starters, Entone is in the process of cable-izing its just-introduced FusionTV platform, which is targeted at IPTV service providers and blends their linear programming with Web-fed video and apps from VUDU (now part of the Wal-Mart empire) and other integration partners. (See Entone Launches FusionTV , Wal-Mart Shells Out for VUDU, Entone Works With VUDU, and Rumor: Cisco Wanted VUDU.)

Entone's core cable device, modeled after its "Janus Media Hub" device, will sport four tuners and use Multimedia over Coax Alliance (MoCA) to shuttle content around to other TVs and enable multi-room DVR capabilities. Entone's also making smaller boxes that can feed off the primary media hub.

The CableCARD slot is there to authorize a cable operator's linear digital lineup, including premium services like HBO, and give the box the ability to live on cable systems that use conditional access systems from Motorola Inc. (NYSE: MOT) and Cisco Systems Inc. (Nasdaq: CSCO). Entone execs say they'll integrate "native" cable apps (guides, video-on-demand, etc.) based on the requirements of MSO customers.

The IP path, which adds in digital rights management (DRM) in the box, makes it a hybrid device capable of shuttling in OTT content.





McKay said the product, which Entone is pitching to small- and mid-sized MSOs, will integrate all of those services to the so-called "input 1" of a TV, eliminating the customer from having to manually toggle over to another input for OTT content or to use specialized boxes from companies like Roku Inc. or Boxee .

Entone's strategy for cable's Tier 2/3 market may sound familiar -- it's pretty much the approach Evolution Digital LLC is taking with TiVo Inc. (Nasdaq: TIVO)'s new broadband-connected Premiere box. Like Evolution and TiVo, Entone is also not looking to add a tru2way stack. (See TiVo's Crafting a Whole-Home DVR, Suddenlink Boxes Up TiVo Deal , and Evolution Launches TiVo MSO Portal.)

FusionTV currently supports VUDU, which itself comes with more than 100 apps, including VoD, Flickr, and Pandora. Netflix Inc. (Nasdaq: NFLX) and Amazon.com Inc. (Nasdaq: AMZN) are among potential "natural partners," McKay added, but Entone hasn't announced anything with either of them.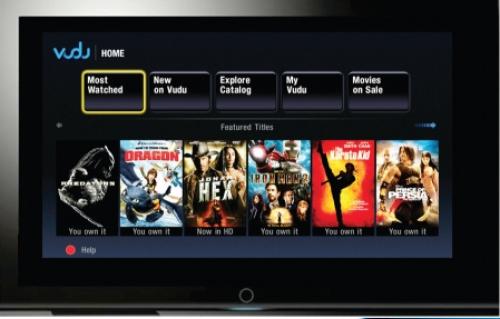 As delivery on cable networks goes, Entone is considering several architectures that are dependent on how MSOs want to go about it. It can pipe OTT directly over Docsis, use a cable modem termination system (CMTS) "bypass" approach favored by vendors such as BigBand Networks Inc. (Nasdaq: BBND) and Harmonic Inc. (Nasdaq: HLIT), or go with QAM-IP hybrid that can be flipped to all-IP later. (See Buckeye Tunes Up BigBand for IPTV Trial, BigBand Lays Cable IPTV Groundwork, and Harmonic Goes Lite for Cable IPTV.)

At The Cable Show in May, Entone demonstrated its approach using BigBand's ViP Pass system, Minerva Networks Inc. middleware, and Verimatrix Inc. security.

McKay says Entone anticipates adding CableCARD support by the end of the month, with domestic cable to "be a big focus for us in 2011."

Entone has not named any US cable partners, but it intends to line up trials in the first quarter of 2011 with two to three operators, and to go commercial in the second half of the year.

Cracking the US cable market is typically a tall order for any vendor, but starting off by going after the Tier 2/3 market may be a prudent move since that group is typically more nimble and able to launch new services more rapidly than major MSOs. Also, many smaller operators can't afford to launch VoD on their own, and may see offering OTT-VoD using their Docsis networks as an easier (and less expensive) way to get there.

— Jeff Baumgartner, Site Editor, Light Reading Cable