Comcast, Verizon Connect With the Xbox 360
Microsoft Corp.
(Nasdaq: MSFT)'s plan to turn the Xbox 360 into a streaming video hub took an expected step forward Tuesday with word that
Comcast Corp.
(Nasdaq: CMCSA, CMCSK) will pipe video on-demand (VoD) to the console, and
Verizon Communications Inc.
(NYSE: VZ) will take it further by delivering VoD and a subset of its live TV lineup.
And it's not for the cord-cutting crowd, as access will be limited to Xbox 360 users who are authenticated Comcast and Verizon pay-TV subs
and
subscribe to the $60-per-year Xbox Live Gold service. Mediaroom IPTV customers
AT&T Inc.
(NYSE: T) and
Telus Corp.
(NYSE: TU; Toronto: T), meanwhile, already offer their full-fledged TV services on the Xbox 360. (See
Xbox 360 Joins the U-verse Lineup
and
Telus Turns Xbox 360 Into a Set-Top
.)
Comcast EVP and CTO Tony Werner noted on the MSO's
blog
that the Xfinity On-Demand service will become available on the console "in the coming months." A Comcast spokeswoman said "thousands" of VoD titles will be offered on the Xbox 360, though that number will consist of a portion of the 30,000 VoD "choices" that Comcast customers get today through a traditional set-top box. Comcast hasn't committed to offering live TV on the Xbox 360 yet, but the MSO expects its offering on the device to "evolve in time."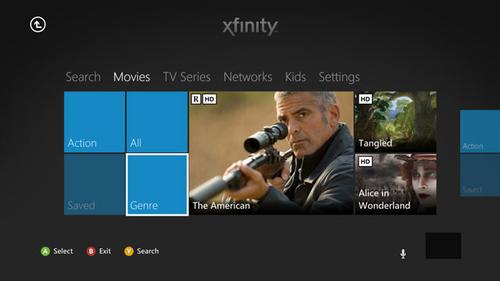 Verizon's initial Xbox 360 play will couple VoD with access to 26 live TV channels, including CNN, Nickelodeon, MTV and Comedy Central.
Both Comcast and Verizon's video integrations will let Xbox 360 users navigate content with the device's integrated, gesture-based Kinect system, and both operators will deliver content to the box over managed IP links.
In all, Microsoft said the next generation of its Xbox Live service, to be out by the 2011 holiday season, will work with almost 40 TV and entertainment channels and service providers including HBO Go, Epix, Bravo, Spike,
Telefónica SA
(NYSE: TEF) in Spain,
Rogers Communications Inc.
(Toronto: RCI) in Canada (for VoD), Televisa in Mexico, ZDF in Germany and MediaSet in Italy.
Why this matters
For Microsoft, it's a step toward turning the Xbox 360 into a central home entertainment hub, though these initial implementations with two major pay-TV providers represent just a portion of their full-blown pay-TV service offerings.
For Verizon and Comcast, it gets their services more intertwined with the consumer electronics ecosystem and comes into play amid the threat of new
AllVid
rules that they'd just as soon avoid. Both service providers have also been making strides to offer video services on other broadband-connected devices, including iPads and TVs.
For more
Read more about the Xbox's video ambitions and some of cable's recent CE moves.
— Jeff Baumgartner, Site Editor,
Light Reading Cable
PARTNER PERSPECTIVES
- content from our sponsors