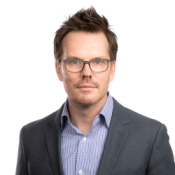 2/24/2009

Comment (0)

5:10 PM -- When I read stories like this, I have to pay homage to the shrill siren call of Bruce Leichtman. He's the president and principal analyst of Leichtman Research Group Inc. (LRG) , one of the largest and most influential research firms in Bruce Leichtman's house.

Here's the thing: Leichtman is an ardent promoter of the fact that "cord cutting" is not a mainstream occurrence. That is, millions of people aren't shutting down their linear TV service and getting all of their entertainment from Apple TV, VUDU, and their ilk. He's right, but at the same time a little wrong-headed.

Leichtman's company surveyed 1,250 random people -- probably at dinnertime -- and those people said they're not cord-cutting.

Again, he's right. But to leave it there misses the point entirely.

Even with no cord-cutting, revenues are flowing through the broadband providers' cords to their competitors' coffers. Apple TV and all devices that make on-demand HDTV content and on-demand Internet content equally easy to access, are finding their niche.

Ready for some "mother-in-law" (anecdotal) research, as Leichtman calls it?

In my home:


VoD buys have shifted from AT&T Inc. (NYSE: T) to Apple Inc. (Nasdaq: AAPL). Why? Better selection. Better picture quality. Same price.
Video rentals have shifted from Blockbuster to Apple. Why? Convenience.
Premium content from subscription TV channels HBO and Showtime have shifted from AT&T to Apple. Why? It's cheaper and easier to cherry-pick.
Had I been one of the lucky 1,250, the House of Leichtman survey results would have been the same. They're still factual, solid. I'm not cutting the cord to my TV service provider, and can't imagine that I ever will.
But they miss the larger point: I'm closer to that tipping point than ever before. Millions of others are, too. That's the thing Comcast, AT&T, Verizon, etc., can't afford to ignore.
Pay TV providers must act as though I have their cord and a pair of scissors in my hand and a wild look in my eyes. Wilder than usual, that is.
Leichtman seems convinced the lack of cord-cutting is enough evidence for the pay TV brigade to rest easy. He says people need to stop being "cheerleaders" for online video, over-the-top content, etc. I don't think it's necessarily a bad thing to be a cheerleader for better selection, better picture quality, convenience, and my budget.
The House of Leichtman decrees that "time spent TV watching is virtually unchanged from prior years." Again, that's probably correct, but not the whole story. Our collective time-on-our-butts-in-front-of-a-screen is probably the same as it ever was. But the way we're entertained has changed entirely.
— Phil Harvey, Editor-in-Chief,
Light Reading

(0) |