Multimedia gateways open the way to today's cable news compendium. While one U.S.-based gateway maker starts to move some of its new product, an MSO on the other side of the pond insists that its video gateway initiative is not stuck in the mud.


BendBroadband of Oregon is the first announced MSO customer for Arris Group Inc. (Nasdaq: ARRS)'s new IP-capable multimedia gateway, the product of the vendor's US$20 million purchase of Paul Allen's Digeo Inc. in 2009. BendBroadband will use the whole-home, six-tuner HD-DVR, which packs a Docsis 3.0 cable modem, 500GB of storage and 802.11n, to help market a new "Alpha" customer campaign. The launch follows word from Arris earlier this month that it had scored gateway deals with three customers so far. (See Arris Starts to Make Hay on Digeo Deal and Digeo Gives Arris Multimedia Gateway Potential .)

We hope to have more soon on how BendBroadband's using the device, but, in the meantime, here's a gander at what the gateway looks like: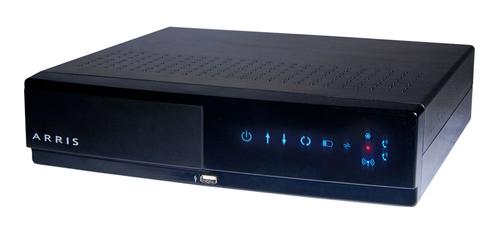 Liberty Global Inc. (Nasdaq: LBTY) insists that an earlier report that its "Horizon" home gateway is delayed is incorrect, and that the project remains on track. UPC Broadband 's Doron Hacmon reportedly told Cable Congress attendees in Lucerne, Switzerland, that there's been "no announcements" about the timing of the program, and that it's in discussions with a handful of other operators about sharing the gateway. (See Liberty's 'Horizon' Video Gateway Hits a Snag.)


That $2 billion, 20-year rights deal with the Los Angeles Lakers may be good for Time Warner Cable Inc. (NYSE: TWC), but the regional sports networks that the MSO will build around the team will have Comcast Corp. (Nasdaq: CMCSA, CMCSK) and other pay-TV providers dusting off their wallets.


NewWave Communications picks up 54,000 cable, telephone and Internet subscribers in Indiana and Illinois with its purchase of Avenue Broadband.


By 2012, CBS Corp. (NYSE: CBS) is hoping to squeeze $250 million from the annual retransmission consent fees that its broadcast affiliates collect from cable operators.


Don't bank on Comcast continuing NBCUniversal LLC 's 40-year love affair with the Olympics, which saw it take a $220 million bath with the Winter Games in 2010. After all, as new NBCU CEO Steve Burke said Wednesday, "We're here to make money." [Ed. note: Well, at least he offers an honest assessment.]( See Comcast Slows the Bleeding.)


Interesting story about an Oregon man who dropped DirecTV Group Inc. (NYSE: DTV) for Charter Communications Inc. to make sure he wouldn't miss the Super Bowl, and ended up with a $440 bill from DirecTV.

— Steve Donohue, Special to Light Reading Cable