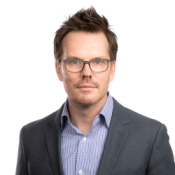 9/21/2007

Comment (0)

1:00 PM -- As I've been working out my VOD problems at home, I've gathered some VOD tidbits from conversations with Charter Communications Inc. cable folks in Fort Worth and elsewhere:


Charter's VOD servers in my area hold 3,000 hours of content. The company plans to upgrade those to hold up to 4,500 hours of content in the next few months. By way of contrast, DISH Network offers VOD titles, too, but the number available varies depending on what type of set-top you have. Most are able to pick from a menu of about 25 movies. So that's less than 100 hours on offer at any given time.


Likely within six months, Charter will be launching Local VOD programming. Other cablers have done this, and the fare usually comprises high school football, parades, local music, festival coverage, etc.


Charter is looking at provide high-def VOD content. This won't happen in the next six months, but they say they're exploring it. The only HD VOD content available now is from so-called "premium" channels like HBO. DISH Network doesn't offer HD VOD at the moment, either. But it does have nine HD pay-per-view channels. So it's still HD content that's beyond what's available on the various networks, but it's still more or less "by appointment" TV.


Like other cable companies, Charter's VOD services allow it to provide a finite number of streams to each neighborhood. Right now, Charter can provide up to 40 VOD streams at any given time, per 500 home neighborhoods.
Charter obviously sees VOD as a competitive strength. But it hasn't been as quick in its move to HD VOD, and that's troubling, given how fast HDTVs are leaving store shelves. Local VOD will be a nice differentiator, though, because most folks just want lots of choices. Picking from 25 movies is too easy. Give me 525 programs with about 10 percent of those being new movies and sporting events. In that arena, the enemy is
Netflix Inc.
(Nasdaq: NFLX), not
AT&T Inc.
(NYSE: T) or
Verizon Communications Inc.
(NYSE: VZ), so the war of choice can only be won with monstrous VOD server upgrades.
Having said all that, Charter barely generates enough cash to pay the interest on all its debt. So the risk of insolvency will probably keep the company from being as competitive in the near future.
Anyway, that's what I'm learning about Charter VOD. What's your provider doing with VOD?
— Phil Harvey, Barely Managing Editor,
Light Reading

(0) |