12:40 PM -- My brain is still digesting remains of the TelcoTV conference in Atlanta a week and a half ago. Here's a couple of interesting things I learned and saw while at the show.

VUDU Inc. had its on-demand set top box on display at the Calix Inc. (NYSE: CALX) booth. Vudu has compiled an impressive library of movies that can be rented on-demand for only a couple of bucks per rental. Kevin Walsh, VP of marketing at Calix, said it presents an interesting partnership opportunity for small telcos fearing the low-margin business of Telco TV: "Let's say they only get 25 cents out of the three dollars for each rental, that 25 cents is still 100 percent gross margin."

A few downsides of Vudu though are that it's an additional set-top box and, as of now, only works on the TV it is set up on. It did however snag a Leading Lights Finalist nomination.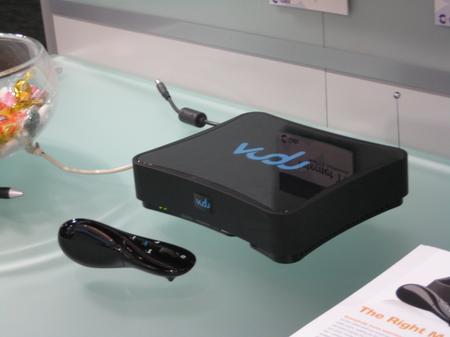 As we briefly mentioned during the show, Hitachi Telecom (USA) Inc. will soon announce a partnership with Fidelity Solutions Inc. to deliver a complete source-to-subscriber video package for telcos. Hitachi will provide the access equipment, while Fidelity will provide the video content for the telco. (See EchoStar's IPTV Play.) The two companies connected their booths to provide at least a lab-like demonstration of how the service would work.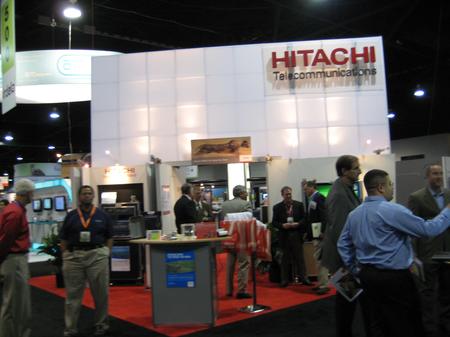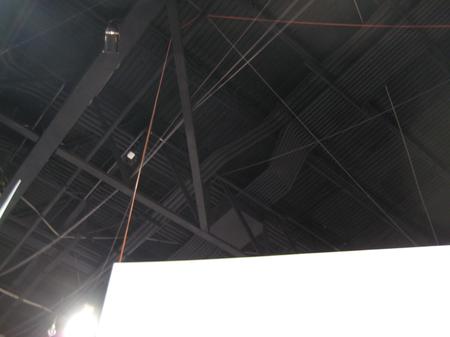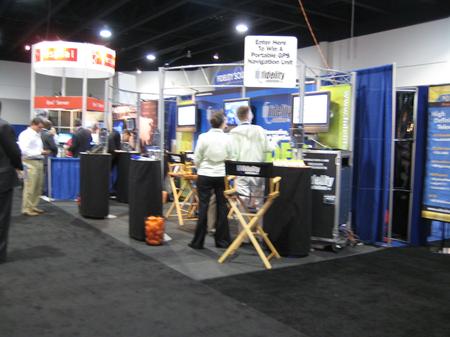 And finally, the Georgia World Congress Center was located right next door to the Georgia Dome: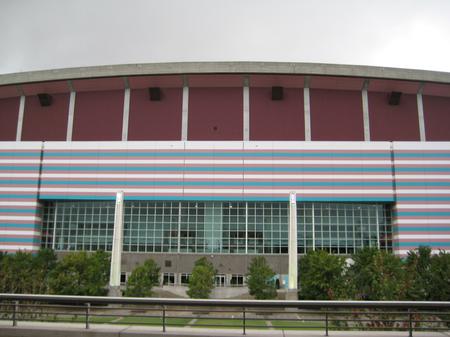 Woof! Woof!

— Raymond McConville, Reporter, Light Reading