Reader Finds FTTH
3:10 PM --
Discussions of VOD
are no good when you don't have a next-gen broadband service.
But is there a way to tell if your neighborhood is destined for a broadband upgrade? Absolutely. Get to know those boring beige, gray, and sometimes green boxes at the foot of neighborhoods and busy streets. (See
Hunting Project Lightspeed
.)
Andy Hill in Oswego, Ill. wrote to ask if he was looking at a network upgrade in progress. He sent some pics and the following observations:
"There is fiber optic cable in the backyard, wrapped around the AT&T box. I'm guessing this fiber will ultimately run all the way to the house."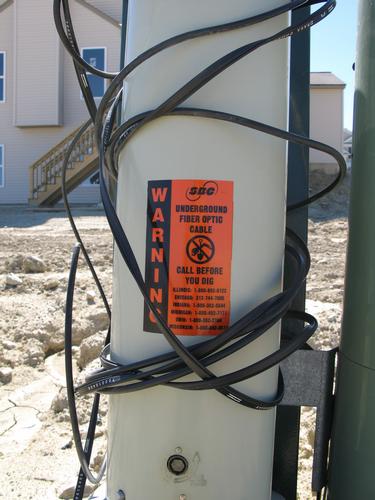 Correct. New subdivisions are more likely to get fiber all the way to the home.
He continues: "Down the street, there are a couple cabinets and a power pole. It looks like one is a cross-connect box, and the large one I'm thinking may be a DLC box and not a VRAD?

I haven't seen any other VRAD suspects in the area, but I haven't looked too hard."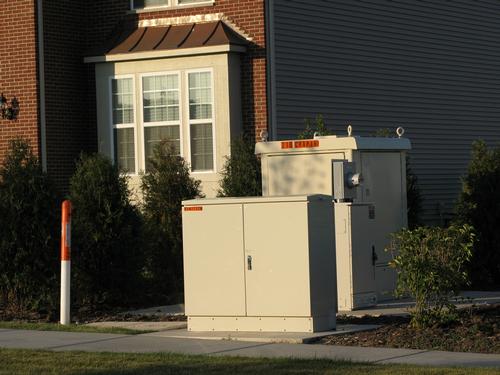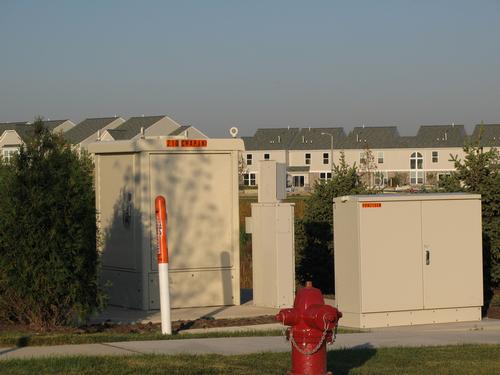 Right again. The tall squarish box is a VRAD cabinet. The other box is a crossbox -- where the feeder cable is terminated and cross-connected to the distribution cables going to consumer homes.
Long story short, AT&T has marked your neighborhood for the FTTH version of U-verse, so you're lucky. Keep in touch and tell us how the service works.
— Phil Harvey, Barely Managing Editor,
Light Reading