thePlatform Goes Social
7:05 AM --
thePlatform Inc.
is adding a bunch of social networking hooks to its latest broadband video player software so its programming partners can enable users to share and embed shows and clips while also preserving existing ad models and distribution rules.
thePlatform, the
Comcast Corp.
(Nasdaq: CMCSA, CMCSK)-owned media publishing company, is adding that feature to the 4.2 version of its Player Development Kit, starting off with pre-integrated support for
Facebook
,
MySpace
,
Twitter Inc.
, Digg, reddit, StumbleUpon, Delicious, Windows Live, Yahoo! Buzz, and Vodpod. Other social media sites can be added using thePlatform's APIs.
thePlatform is announcing the new player and social networking feature today at
The TV of Tomorrow
show in San Francisco.
Marty Roberts, VP of marketing for thePlatform, says some major media companies have resisted allowing sharing on social networking sites because they feared losing control of their content, at least in terms of rules governing geographic restrictions, availability windows, and licensing terms. They also want to be able to embed those shows without worrying that the ads could somehow be stripped out in the process.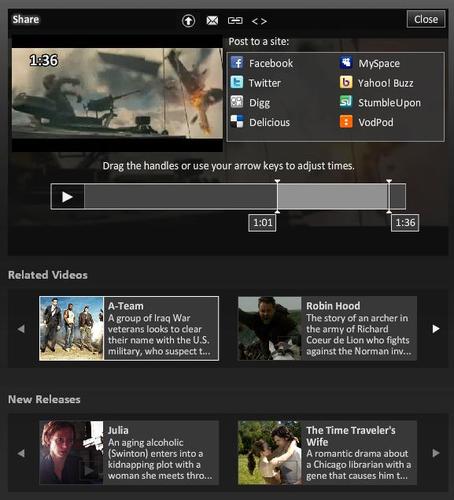 thePlatform says it has solved those concerns with its social media features. If a consumer were to share a show or a clip from that show on Facebook, for instance, it would disappear once the window was closed. Also, anything that's shared through social networking sites will also preserve any pre-, mid-, and post-roll ad loads.
Many programmers have done their own integrations with social networking sites, but thePlatform is hopeful that others will find it easier to go with its pre-integrated, rules-abiding approach.
The Associated Press is the first announced partner that will take advantage of the new social media aspects of the 4.2 player. Roberts estimates that about half of thePlatform's customers use its player technology, including E!, PBS, and PBS Kids. Not on that list is Comcast's
Fancast.com
video hub, which uses its own player.
— Jeff Baumgartner, Site Editor,
Light Reading Cable