5:50 PM -- An outfit called Skifta got quite a lot of ink from last week's Netgear Inc. (Nasdaq: NTGR) bash -- lots of matter-of-fact mentions that it's integrated into the new ReadyNAS Ultra home-storage box. So, who are these guys?

Skifta is a Qualcomm Inc. (Nasdaq: QCOM)-owned startup that does place-shifting for almost any media. I don't want to say "any" because of some TiVo Inc. (Nasdaq: TIVO)-like exception that might be out there. (See Netgear Can't Set TiVo Free.)

Skifta's software turns some Digital Living Network Alliance (DLNA) -certified, Internet-connected devices -- a laptop, for instance -- into an extension of your home network, so that your stored videos and photos can be inflicted on people while you're on the road.

There's a similarity to what Orb Networks Inc. does, but Skifta is more contained, stretching the reach of your network to specific devices.

How cool is it? Can't say. There was apparently a problem on each end of Skifta's Internet connection, so they weren't able to show me how their desktop computer in San Francisco could access COO Ed Smith's wedding pictures from San Diego. (I told him I would have dismissed the whole demo as fake anyway.)

Skifta has been skulking around the industry for about a year, but it hasn't been a complete secret -- it's spent a year signing up testers and seeing how they use the product. The real commercial launch comes sometime in the next six months.

In preparation for that, the team is getting augmented with media people. I met Gary Brotman, who'd joined as head of marketing four days earlier. He comes from the world of online music, where he'd worked for Yahoo Inc. (Nasdaq: YHOO) and others. Four days on the job, and he gets a road demo that doesn't work. Welcome!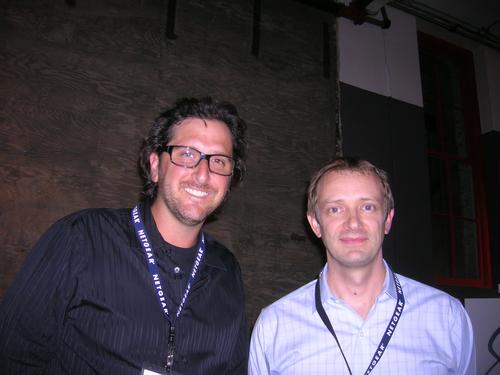 — Craig Matsumoto, West Coast Editor, Light Reading