Starting next month, Netflix Inc. (Nasdaq: NFLX) subscribers will have to wait a lot longer before they can stream new episodes of original series from Starz Entertainment LLC , one of the over-the-top video firm's key content partners.

Under a new distribution policy that comes into effect April 1 with the premiere of Camelot, Starz will delay Netflix's access to new episodes of original programs for 90 days after they debut on the network, "with exclusive first-run movies later following suit," Starz said in a statement released Thursday. Under the current policy, Netflix gets access to those shows for streaming the day after they debut on the Starz channel.

However, Netflix subs will still have streaming access to past seasons of Starz series such as Spartacus and previously aired movies.

Word of the new policy comes amid increasing friction between Netflix, cable operators and other premium programmers. Earlier this week, Showtime made significant alternations to its Netflix deal, opting to withhold access to some first-run programming such as Dexter starting later this year.

As for the new Starz policy with Netflix, that 90-day delay won't be in play for "authenticated" consumers that subscribe to Starz through a pay-TV service provider and have access to the Starz Online service.

It was not immediately clear if the change in policy will affect Netflix's access to a linear feed of the flagship Starz channel that is currently offered via the "Starz Play" service.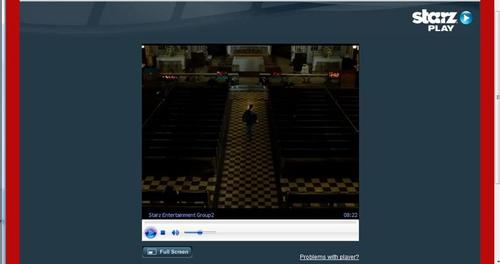 Why this matters
Starz did not immediately offer a reason for the policy change, but the company's deal with Netflix is set to expire early next year and the revisions may be part of ongoing negotiations toward a renewal. Ever since Netflix and Starz signed their original deal in 2008, some cable operators have grumbled about it, upset that Netflix customers were paying less for Starz content and fearful that the deal would erode their premium subscription bases.

The new Starz concessions are similar to the ones Netflix agreed to as part of its distribution deal with another premium programmer, EPIX, which withholds new titles from Netflix until 90 days after EPIX debuts them on its linear channel.

Retaining access to Starz content is important to Netflix, but concessions on access may cause some customers to complain that they must wait longer for first-run content but still pay Netflix the same subscription rate.

At the same time, Netflix is becoming increasingly competitive with premium subscription TV partners such as Starz and Showtime, as well as with HBO, which continues to hold Netflix at arm's length. Among recent competitive moves, Netflix just nabbed the exclusive distribution rights for House of Cards, a new series starring Kevin Spacey. Netflix, which committed to at least 26 episodes, plans to debut it in late 2012.

It's been reported that Netflix paid US$100 million for those rights, outbidding HBO.

For more
For a look at the Netflix streaming evolution, please check out:

— Jeff Baumgartner, Site Editor, Light Reading Cable