Migrating Eyeballs, Shifting Biz Models
2:35 PM -- With the recession causing consumers to search for ways to save money while retaining their fix for entertainment and news, media industries are witnessing a migration that may be happening faster than their business models can keep pace with. I'm referring, of course, to the growing number of consumers who are integrating their Internet connection with TVs to watch and consume copious amounts of video. While this is not surprising, as a recent
study
from the Pew Internet and American Life Project reveals, it is probably moving more quickly than broadband pipeline executives would like.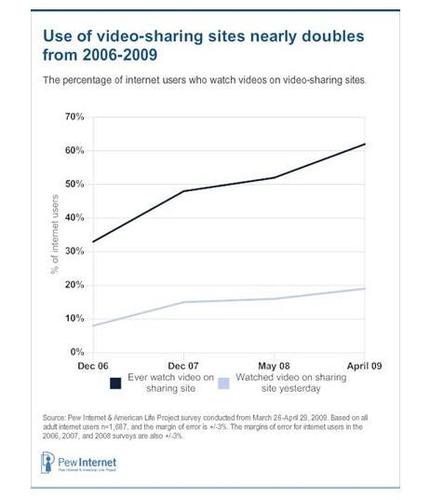 As demonstated by the "TV Everywhere" initiative headed up by
Time Warner Inc.
(NYSE: TWX) and
Comcast Corp.
(Nasdaq: CMCSA, CMCSK) (with a 5,000-subscriber tech trial on the way), the industry is moving faster to complement traditional TV subscriptions with Web TV components. (See
Time Warner, Comcast Team Up for TV Everywhere
and
TW, Comcast Cast 'TV Everywhere' Principles
.) As with any business, "if you snooze, you lose," and this concept may be what cable execs are thinking about at 2 a.m. Again, I applaud both Comcast and Time Warner for their rush to create a business, marrying the Internet with TVs, as it is probably coming along in the nick of time to take advantage of the revolution that's occurring around them. But how will this complementary Web TV business model play out in the future, since content has been offered "free" for the most part online via services such as
Hulu LLC
? Ad revenue has not come anywhere near the amount needed to offset the revenues being lost from consumers migrating away from traditional TV to the hybrid Internet/TV connection. Can the industry come back later and begin charging extra for content viewing? [Ed. note: They can certainly try… but they can also expect a sizable backlash if they choose that route.] Operators should be contemplating that next move into agreements with content providers, ad supported vendors, and consumer pricing, which will ultimately decide the success of this new model.
— Leonard Grace,
a cable industry vet, is a telecom strategist and blogger. He can be reached at
[email protected]
.
Special to
Cable Digital News