Hulu Nears 1M Paid Subs
Streaming video results lead today's cable news roundup.
Hulu LLC says it's on the verge of cracking 1 million subs for its $7.99-per-month Plus service, which is available on connected devices such as Microsoft Corp. (Nasdaq: MSFT)'s Xbox 360, Android phones, TiVo Inc. (Nasdaq: TIVO)'s Premiere DVR and Samsung Corp. Blu-ray players. (The results come amid word that Hulu's owners are committed to selling the Web video hub.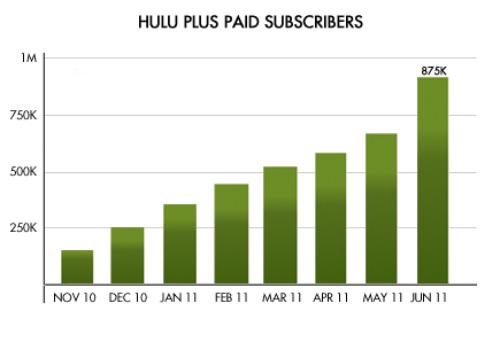 Comcast Corp. (Nasdaq: CMCSA, CMCSK)'s switch to the Xfinity brand and new interactive program guide is confusing some subscribers in Southwest Florida who also miss features such as local weather radar maps and its picture-in-picture function. (See Comcast's 'Xfinity' Brand to Take Over the House .)


Charter Communications Inc. is among the first MSOs to sign a licensing deal for TotalGuide, Rovi Corp. 's new navigation system for set-top boxes that can also be extended to smartphones, tablets and PCs. Charter initially will use it in STBs, and will complement the separate advanced box/guide work the MSO already has underway with TiVo. (See 'TotalGuide' Takes Run at Cable and Ericsson, Arris to Aid Charter-TiVo Hook-Up.)


Comcast is hiking rates for subscribers in York, Pa., by 3.3 percent on Aug. 1.


A drug smuggler in Texas attempted to use a fake DirecTV Group Inc. (NYSE: DTV) van to transport 2,300 pounds of marijuana, but an "imperfect logo" caught the eye of a Border Patrol agent. The smuggler remains on the loose, after ditching his truck during a chase.


New Blockbuster Inc. owner Dish Network LLC (Nasdaq: DISH) launched several summer discounts, including a "Lazy Days of Summer" offer of 49-cent movie rentals on Sundays. (See Dish Puts Blockbuster to Work.)


Virgin Media Inc. (Nasdaq: VMED) is putting some weight behind a Fujitsu Ltd. (Tokyo: 6702; London: FUJ; OTC: FJTSY) proposal that calls for the extension of fiber to as many as 5 million homes in the U.K. Fujitsu's $3.2 billion proposal includes a caveat that it is granted "fair, reasonable and non-discriminatory access" to BT Group plc (NYSE: BT; London: BTA)'s infrastructure, with Virgin planning to pitch in using cable's Radio Frequency Over Glass (RFoG) platform, IPTV News reports. (See Fujitsu Unveils UK FTTH Plan.)


Comcast Corp. (Nasdaq: CMCSA, CMCSK)'s thePlatform Inc. hired former SeaChange International Inc. (Nasdaq: SEAC) exec Simon McGrath to lead the media publishing firm's push into Europe. (See AlcaLu, thePlatform Take On Cisco's Videoscape .)


Apple Inc. (Nasdaq: AAPL) says more than 15 billion apps have been downloaded from its App Store by more than 200 million iPhone, iPad and iPod Touch users in the last three years.


iStreamTV will begin marketing an IPTV video service over ADSL lines and 3G networks in Australia next week.

— Steve Donohue, Special to Light Reading Cable, and Jeff Baumgartner, Site Editor, Light Reading Cable


PARTNER PERSPECTIVES
- content from our sponsors