Five years after it began pitching a high-tech remote control and program guide to cable operators, Hillcrest Labs is turning its sights to a budding number of consumers that are cutting the cord on their cable-TV subscriptions.

Looking to drive sales of its "Loop" remote control, Hillcrest plans to launch a new Web browser this week, called "Kylo," that's optimized for TV screens, enabling viewers to more easily navigate Hulu LLC and other Internet video sites. Targeting homes that connect their computers to their TVs, the Mozilla-based browser is compatible with Windows and Mac operating systems, the company says.

Hillcrest's distributing the browser as a free software download for computers, and the company charges $99 for its remote control, which allows users to control a cursor displayed on the screen to navigate content.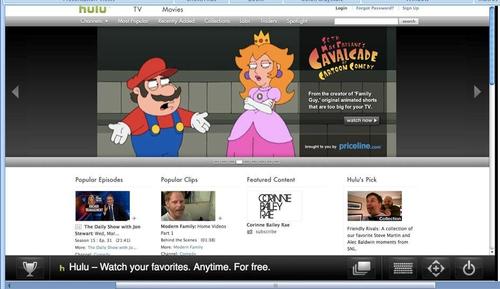 The move will see Hillcrest compete against Boxee , Roku Inc. and other over-the-top Web video firms. And the Rockville, Md.-based company, which continues to pitch its remotes and navigation software to cable operators, acknowledges that its new products could be popular with consumers that don't want to subscribe to pay TV.

"Those that are cord cutting will likely to be among the first people that want to use this product," a spokesman says. "Hillcrest, as a company, isn't dogmatic about whether people are going to be cord cutters or not."

Hillcrest began pitching its remote and navigation software to cable MSOs in 2005, recruiting former top Comcast Corp. (Nasdaq: CMCSA, CMCSK) marketer Andy Addis to lead its sales and development efforts as executive vice president. It hoped cable operators would widely deploy its remote and program guide, positioning the products as a better way to navigate the hundreds of linear and on-demand programming choices offered to digital cable subscribers.

But no cable operators have purchased its remotes and navigation software. Addis, who was its top contact with the cable industry, left Hillcrest last April to join interactive-TV firm Ensequence Inc.

While cable operators haven't warmed to its unique remote control, which is shaped like a loop and relies on motion-control technology to allow viewers to use a cursor to navigate content on a screen, Hillcrest has licensed the technology to a few consumer electronics companies for their own hardware, including Eastman Kodak Co. , Logitech Ltd. , and Universal Electronics Inc. (UEI). ZillionTV Corp. also licensed Hillcrest's tech to help consumers navigate its over-the-top Internet video product. (See ZillionTV's Web TV Launch Delayed and Nsight Takes ZillionTV on a Test Run .)

Hillcrest's licensing deal with UEI could eventually see its technology used in cable homes. A spokesman said that "trials are underway with operators" using a UEI remote embedded with Hillcrest technology. He declined to name which operators may be testing the product, where they are testing it, and whether it's being tested in actual subscriber homes.

The technology in the Loop remote will seem familiar to people that have used the controllers on Nintendo of America Inc. Wii gaming system. Hillcrest's attorneys also saw similarities, and filed a patent infringement suit against Nintendo in August 2008. The companies reached an "amicable" settlement last August, Hillcrest's spokesman said. (See Hillcrest, Nintendo Mend Fences.)

Hillcrest is now using the TV-optimized Kylo browser to help drive more sales of its $99 Loop remote. Amazon.com Inc. (Nasdaq: AMZN) is the only retailer that currently stocks the remote.

Consumers that have connected either a PC or Mac to a TV can use Kylo to browse Web video sites. Unlike Boxee or Roku -- which offer a walled garden of content channels -- Hillcrest boasts that its browser is designed to view content from any Website. (See Ronen: Boxee Isn't a Cable Killer and Roku 'Store' Opens With 10 Channels .)

Kylo allows viewers to use the click wheel on the Loop remote to zoom in on a section of a Web page. It features several navigation tabs on the bottom of the browser interface, including an icon that opens up to an on-screen keyboard.

The browser can be downloaded at Kylo.tv or at Hillcrestlabs.com/kylo.tv.

— Steve Donohue, Special to Light Reading Cable