Comcast Corp. (Nasdaq: CMCSA, CMCSK) has taken the wraps off AnyPlay, the MSO's in-home live TV transcoding device, introducing it in two markets: Nashville and Denver.

AnyPlay will initially support live TV streaming to the iPad, with support for the Motorola Mobility LLC Xoom tablet to follow "very soon," according to a blog post from Comcast SVP of Video Product Development Mark Hess.

The AnyPlay device, which is made by Motorola and comes equipped with a CableCARD, converts incoming QAM-based digital video signals into MPEG-4-based IP streams and ships them to tablets over Wi-Fi.

Early on, Comcast is offering AnyPlay for no additional charge to customers who take its triple-play bundle; it hasn't decided if will charge anything if it opens up AnyPlay to customers who take just one or two Comcast services.

Comcast confirmed that the AnyPlay device will stream the MSO's entire linear TV lineup. Among initial limitations, access to those channels by AnyPlay will be restricted to the reach of the customer's Wi-Fi network, and the device won't be able to pass along VoD content to tablets.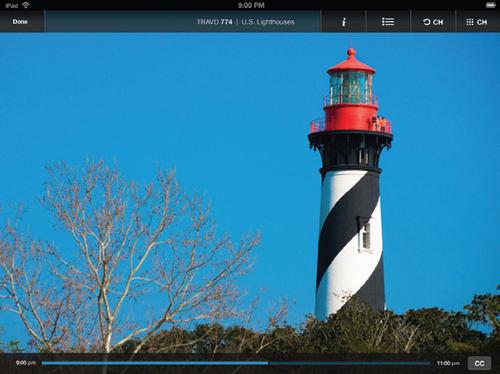 Users can register up to 10 tablets, but AnyPlay (a 2011 Leading Lights Winner) allows live TV viewing on one tablet at a time. Users will also need the 1.8 version or later of the Xfinity TV app. (See LR Names 2011 Leading Lights Winners.)

Comcast isn't hinting where it will launch AnyPlay next, but did acknowledge that it will be introducing the device on a market-by-market basis in the coming months.

Comcast's approach to live TV on tablets is very different from that of Cablevision Systems Corp. (NYSE: CVC) and Time Warner Cable Inc. (NYSE: TWC), which are delivering linear TV streams to iPads directly through an app and not relying on a separate set-top-like device in the home. (See Cablevision Launches iPad App With 280+ Channels .)

Why this matters
Though use is restricted to within the reach of the customer's home Wi-Fi network, the launch marks Comcast's first foray into live TV for tablets and could pave the way for the MSO to deliver live TV channels to customers outside the home ... if it gets the rights to do so.

Comcast has not announced any plans to let customers stream live TV channels remotely to tablets and other connected devices like a full-fledged Slingbox does today, but a source familiar with the product, also known as the Motorola Televation, told Light Reading Cable last year that the device could add out-of-home capabilities with a software upgrade.

For more
Catch up on AnyPlay and Televation.



— Jeff Baumgartner, Site Editor, Light Reading Cable