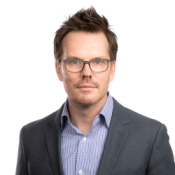 5/29/2007

Comment (2)

6:15 PM –- From The Philter's News Making News file, CNN says it is making its Pipeline service free to all users starting July 1. Here's a clip from an email making the rounds to Pipeline subscribers:
You're a valued CNN Pipeline subscriber, and we wanted to let you know that we're upgrading CNN.com. To bring you an enhanced news experience, Live Video will be free. You will no longer need to subscribe to CNN Pipeline to see Live Video.

No further action is required for CNN Pipeline subscribers. Refund information is below.

If you have a monthly subscription, your credit card will no longer be billed for CNN Pipeline and your June service will be FREE.

If you're an annual subscriber, you'll be receiving a refund for the unused portion of your subscription 7-10 days from now. Please review your billing history before July 1st for refund information.

Starting July 1st, you'll be watching news in a whole new way at CNN.com.


Finally, CNN is leading with some good news. If you haven't seen Pipeline, it's a 24-hour, commercial-free, online news station complete with four live feeds of CNN content. Its normal charge was about $24 a month, but I'll gladly watch it for free so long as they don't load it up with as much commercial content as the regular TV news.
— Phil Harvey, Pipeline Appreciation Editor,
Light Reading

(2) |