Now that we're miles away from the NTCA Annual Meeting and Expo and they can't kick us out, it's time to display our photos from the show. The rural independent telephone industry began its development throughout America early in the 1890s. And we suspect some of those same original carrier executives were standing in the lunch banquet line in front of us at this very show.

That this once-cozy industry is being shaken up with change is both a blessing and a curse, depending on what business you're in (see Rural Carriers Circle the Wagons).

One thing's for sure: The good ol' days of negligible competition and a steady stream of government subsidies are over. The regulatory environment now favors the large carriers, and there's competition springing out of nearly every haystack in the form of pesky VOIP upstarts, wireless and cable carriers, and satellite operators.

Still, the challenging times didn't prevent the carrier attendees here from cutting loose.

And what better place for an event than San Antonio, site of one heck of a scenic Riverwalk and history's greatest one-sided ass kicking.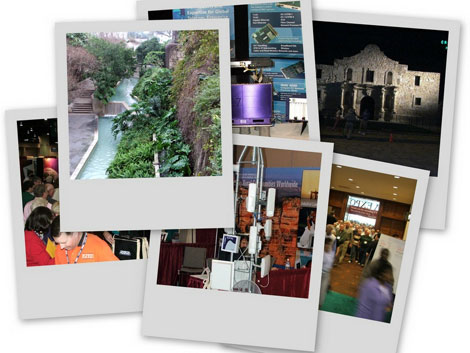 Not all of the telecom equipment on display was the kind of cutting-edge stuff we like to write about. This retro switch board is a good buy, though, because it has a nice cherry wood finish and a sturdy brass footrest, which you won't find on any of the new IP PBXs.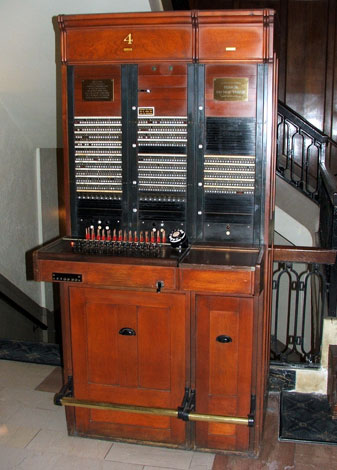 On the NTCA show floor, several vendors were cognizant of the fact that rural carriers have some difficult geography, so wireless solutions can work well. The device below, we think, is a PDA. But we're not sure.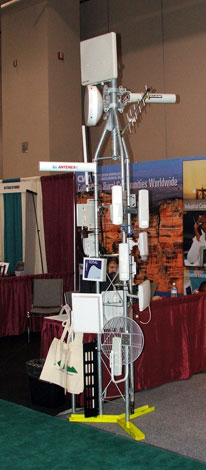 As is the case with tradeshows now, celebrities were out in full force. It sort of helps combat the idea that the industry's in recession.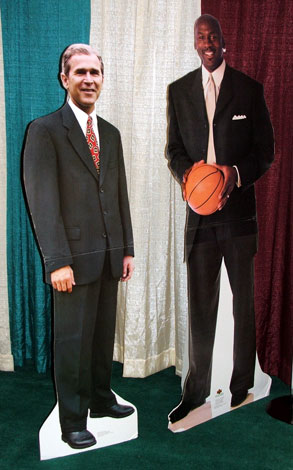 Back in the conference area, one rather famous fat cat was making the rounds as part of a new branding plan that the NTCA has struck with Garfield creator Jim Davis. Now rural carriers can employ a nationally known brand while watching Davis's creation gobble their marketing budgets like so much lasagna.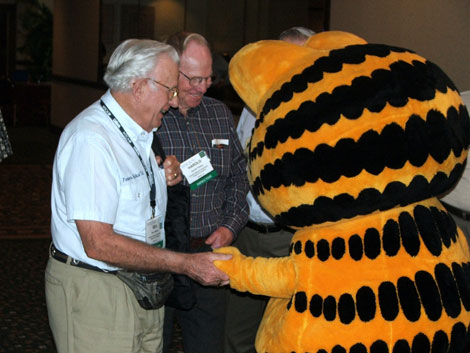 The thing NTCA is really known for, according to vendors exhibiting here, is the exposition's opening, when the families of carrier executives line up and storm the show floor until every last free T-shirt, ball cap, and other bit of logo merchandise is gone.

"I have four grandchildren and they love it when I go to shows," one silver-haired attendee told Light Reading, as she ducked under our camera lens and threw a bony elbow into our ribs.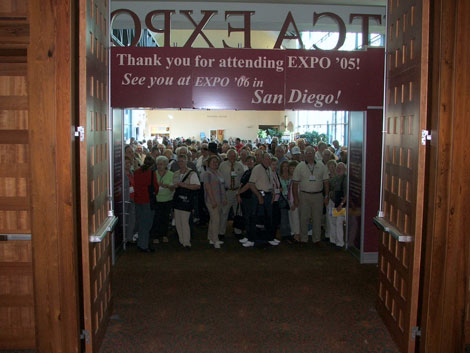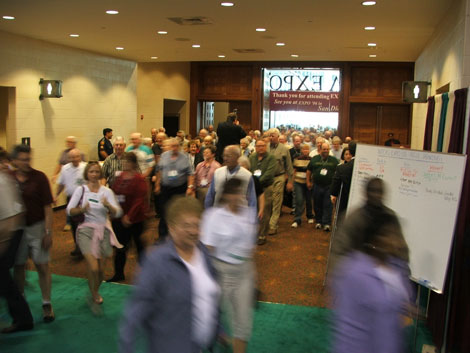 Adtran had one of the better booths and ideas at this show: Get a spot right in front and hand out bags so folks can haul away the loot. In the picture below, the Adtran guys are in the green shirts with the worried looks on their faces.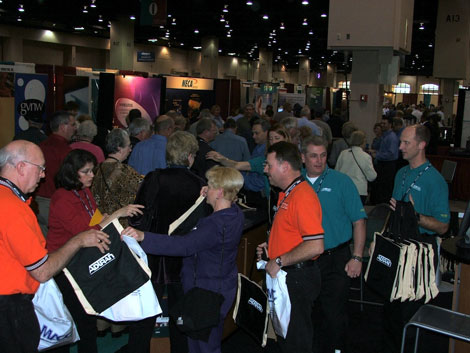 Finally, we race back to the NTCA press room, where, after donning a green eye shade, yelling for our copy boys, and phoning up the rewrite man, we're left to ponder several tradeshow coverage intricacies. Like when to hyphenate "fanny pack" and "comb over."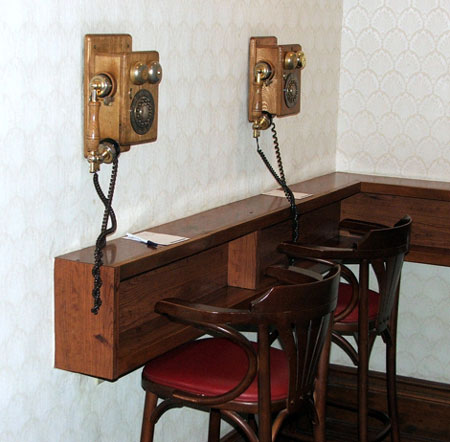 — Phil Harvey, News Editor, Light Reading