Also in today's EMEA regional roundup: Vodafone invests in space-broadband venture; Nokia sets out fiber access stall; Telenor keeps tight grip on costs.
UK cable operator Virgin Media says it has "reformed its partnership model," awarding a series of regional network build contracts to six partner companies, each worth around £500 million (US$639 million) a year. At the same time, it is "insourcing" its engineers, meaning that every engineer visit to a home or business will be carried out by a Virgin Media employee, as opposed to someone from a contracted partner. The operator says the new arrangements will "provide more integrated relationships" with partners and deliver other benefits, including "longer-term certainty of work" over larger geographic areas for partner companies. The partner companies named by Virgin are Kier, Actoavo, Avonline, NMCN, Comex and Kelly.
Vodafone is joining with Japanese operator Rakuten to become the lead investors in AST & Science's satellite-based 4G network. Those backing the SpaceMobile-branded network say it will be the first in the world to connect directly to standard smartphones, while promising 5G connectivity in the future. Vodafone will contribute technical, operational and regulatory expertise in support of the venture. This new investment brings the total raised by AST & Science to US$128 million.
Meanwhile, back on terra firma, Vodafone has extended its partnership agreement with the company that uses the name "Vodafone Ukraine" following the latter's change of ownership. Vodafone Ukraine provides mobile services to 19.8 million people, and its 4G network covers 69% of the Ukrainian population.
Nokia has broadened its range of fiber access products with new offerings that include a low-latency Lightspan MF fiber access node, which adds mobile 5G transport capabilities to operators' existing FTTH infrastructures, and a Beacon 6 WiFi gateway for 5G mobile data offloading.
Norway-based Telenor has cut its workforce by 22% since 2015 and could axe a further 15% – equivalent to 3,000 full-time jobs – in the next three years, according to company execs cited in a Reuters report. The operator is forecasting 2% growth annually until 2022 as it continues to put the squeeze on costs and roll out 5G services.
Sky has agreed a multiyear deal with Disney to bring the US giant's Disney+ video streaming service to its Sky Q platform and, in time, its non-subscription Now TV offering in the UK and Ireland. Disney+ is set to launch on March 24 in the UK, Ireland, France, Germany, Italy, Spain, Austria and Switzerland. (See Disney+ Nears Distribution Deal With Sky – Report and Disney+ Accelerates Its European Invasion.)
Deutsche Telekom has announced a partnership with Swift Navigation, a San Francisco-based outfit specializing in GNSS (Global Navigation Satellite Syste) location technology for autonomous vehicles. Standard GNSS positioning is accurate to three to five meters which, says Deutsche Telekom, is not suitable for autonomous systems, and Swift's "precise positioning" technology is meant to address this shortcoming.
SSE Enterprise Telecoms has launched a technical user group that brings together five of the UK's water companies in a bid to develop consistent guidelines for installing fiber in sewers. SSE's own Fibre in the Sewers (FiS) program run fiber through existing infrastructure in cities to improve connectivity while avoiding disruptive digging.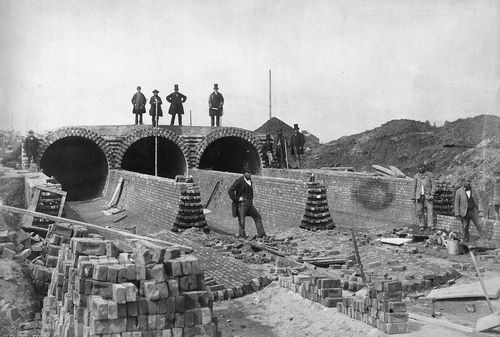 Dutch incumbent operator KPN is introducing gigabit service for more than 1.2 million addresses at a cost of €65 ($72) a month. The company promises speeds will increase in due course.
Telefónica UK (O2) says it is set to become the UK's first "net zero" mobile network – in terms of carbon emissions – by 2025. As part of its plan, O2 intends to switch third-party landlords that support its network over to renewable energy. (It already uses 100% renewable energy where it "controls the energy bill.")

— Paul Rainford, Assistant Editor, Europe, Light Reading