Since late 2002, Ellacoya Networks Inc. has been make the transition from an equipment vendor focused on carriers to one catering to cable operators and ISPs (see Top Ten Vendors to Watch, Is Ellacoya on the Comeback Trail?, and Ellacoya Cuts Staff -- Again).

This week the company put another important piece of its new strategy in place by hiring a sales boss with good cable contacts and a background with large equipment vendors.

The company's new executive VP of sales and business development, Bob Schack, isn't just a salesman with a well-worn Rolodex. He actually helped start Cisco Systems Inc.'s (Nasdaq: CSCO) cable business unit, most recently serving as the group's director of business development.

While at Cisco, Schack helped the company develop products based on the Data Over Cable Service Interface Specification (DOCSIS), the International Telecommunication Union (ITU) standard for cable modems and related equipment.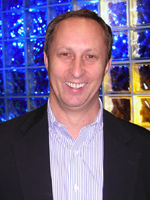 "The cable industry in the past has always had proprietary equipment," Schack told a budding Internet World journalist named Todd Spangler, back in 1997. "Cisco and our consumer electronics partners are going to be delivering standards-based solutions." Of course, this stance paid off well for Cisco, which became a leader in providing cable operators with head-end equipment. (And Spangler landed here.)

Before joining Cisco, Schack was one of the founding members of Nortel's cable equipment business. Earlier in his career, he worked at Scientific-Atlanta Inc. (NYSE: SFA) and spent four years in the Navy as an engineering officer and navigator.

He's already been at Ellacoya about seven weeks and says he sees lots of potential in the company's technology. The company's reason for being these days is to help cable operators manage and bill for peer-to-peer (P2P) computing services -- those wily applications, such as file-sharing and gaming, that turn people into bandwidth hogs and network operators into bit police (see P2P Plagues Service Providers).

"Peer-to-peer computing is a new form of computing that's tied to a new form of communication," Schack says. The trick, he says, is realizing that people don't act the same when they use narrowband Internet access as they do when they get loads of bandwidth.

In Schack's estimation, Ellacoya's product has taken all that into account and it helps operators control traffic without interfering with it. Best of all, he says, the product's done, so he's not beaten down with the challenge of selling an idea that is still 18 months in the making.

"It's sort of a startup, but the product's already done. We have happy customers."

Ellacoya says its paying customer count is up to 21 and there are 22 other equipment trials underway. Schack's job will be to add to that success and get some interest from resellers and other business partners that have ideas on how to use Ellacoya's technology.

On that note, Ellacoya recently announced that Sumitomo Corp. subsidiary of Sumisho Electronics Co. will distribute its gear in Japan. The conglomerate and its affiliate Presidio Venture Partners also made an investment in Ellacoya.

While at first, cable operators in particular were apt to dismiss P2P computing as pure evil, Schack says the attitude is quite different now. "It's about understanding what's going on in their networks and figuring out what you could reposition or bundle for future revenues."

— Phil Harvey, Senior Editor, Light Reading

For more on P2P, check out the following white papers: The Impact of Peer-to-Peer File Sharing on a Service Provider Network - by Sandvine Inc. and Controlling Peer-to-Peer Bandwidth Consumption - by P-Cube Inc.