Doing Double Duty
11:00 AM -- WASHINGTON --
The Cable Show
-- As some MSOs mull whether to go in with a wireless strategy that leverages WiMax or WiFi,
BelAir Networks Inc.
evidently thinks the answer should be: Why not go with both?
That thinking has spawned the 100SX, a dual-mode WiMax 802.16e base station/WiFi wireless access point that speaks cable's Docsis language, and can be installed on aerial plant or inside network pedestals and cabinets. And the company claims the modular nature of the device allows for an upgrade to Long-Term Evolution (LTE).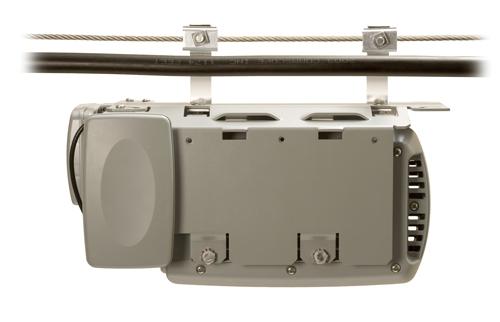 With the Docsis component, BelAir is obviously targeting this to MSOs as they figure out their mobile broadband strategies and decide which licensed and license-free technologies they might want to use.
The vendor hasn't listed out who its present stable of cable customers are, but it's believed to be involved in
Cablevision Systems Corp.
(NYSE: CVC)'s aggressive WiFi deployment, and could be factoring into
Comcast Corp.
(Nasdaq: CMCSA, CMCSK)'s more limited WiFi activities, as well. (See
Cablevision Plays WiFi Card
,
Comcast Gives WiFi a Try
, and
Comcast WiMaxes Portland
.)
BelAir VP of product marketing Dave Park says the vendor has deployments with eight of the top 10 U.S. cable MSOs.
He says MSOs are eager to tap into licensed spectrum services (with WiMax or LTE) as well as the massive WiFi device pool. "We view them as very complementary technologies," Park says, noting that MSO input spurred BelAir's dual-mode product strategy.
He says trials involving the 100SX are underway, and some commercial deployments could emerge later this year.
— Jeff Baumgartner, Site Editor,
Cable Digital News