Controlling OCAP
When it comes to the topic of the OpenCable Application Platform (OCAP), a middleware platform specified by
CableLabs
, most of the conversation tends to gravitate toward how it will be supported by digital set-tops, televisions, and cable headends. This is usually followed by a discussion about how OCAP will enable developers to write applications just once, rather than having to rewrite code so apps can be ported to those myriad legacy pre-OCAP cable set-top environments. (See
MSOs Say OCAP's Not a Snap
.)
That's why I was somewhat surprised to get a note from
Universal Remote Control Inc.
(URC) announcing a new family of "OCAP-compliant" remote controls that the company will be showing off at this month's
Society of Cable Telecommunications Engineers (SCTE)
Cable-Tec Expo
in Orlando, Fla. As it turns out, the OCAP specs dive down to the nitty-gritty of outlining how many buttons the remote must support (41 standard, plus more if certain "options" are included). Some buttons, including those labeled as "A," "B," and "C," must be produced in specified Pantone colors.
URC VP of National Accounts Bill Baker assures me that legacy remotes will handle some of the basic features on OCAP set-tops (channel changing, for instance), but those older units might not support some new functions central to the new class of boxes.
The 8800 series unit is pre-programmed to operate OCAP boxes on
Scientific Atlanta
cable systems, while the 8820 is geared for
Motorola Inc.
(NYSE: MOT) systems. The MDVR2 family will operate in both environments right out of the shoot.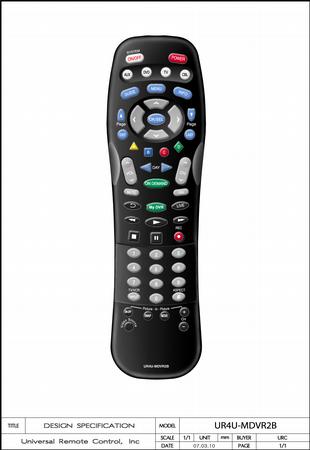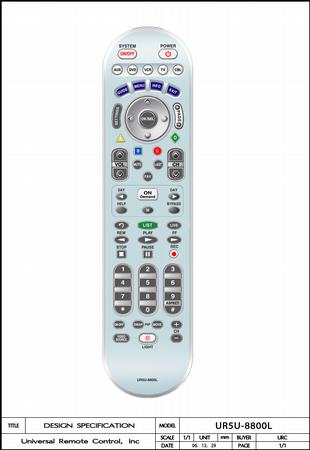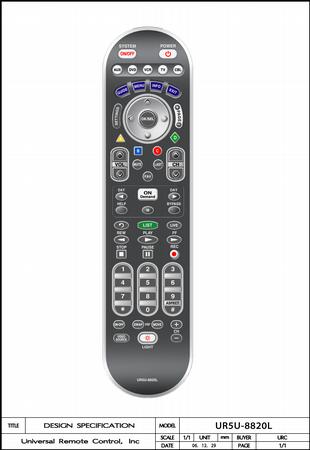 As for order activity on these new OCAP remotes, Baker reports that the bulk is coming from majors such as
Time Warner Cable Inc.
(NYSE: TWC),
Charter Communications Inc.
, and
Bright House Networks
, as well as smaller operators like
Midcontinent Communications
.
The welcome news is that remotes with OCAP support don't carry a premium over the older remotes. Although pricing varies by functions, features and volume, remotes are in the neighborhood of $5 per unit.
But no word yet if these remotes can be programmed by consumers to include a controversial 30-second skip capability. (See
Skip, Skip, Skip to My Lou
.)
— Jeff Baumgartner, Site Editor,
Cable Digital News