Broadcom Corp. (Nasdaq: BRCM) confirmed Monday that it has "cable-ized" a system-on-a-chip (SoC) originally designed for the over-the-air digital-to-analog converters that will play a key role in the February 2009 digital TV transition.

The new BCM3545 DTA SoC, will power a new breed of digital terminal adapters (DTAs) that Comcast Corp. (Nasdaq: CMCSA, CMCSK), and perhaps other MSOs, will use to reclaim analog spectrum and reallocate it toward expanded high-definition television tiers and Docsis 3.0-based Internet services. (See Comcast Confirms Digital Dongle Project and Broadcom Bows DTA Chipset.)

John Gleiter, Broadcom's senior director of marketing for cable products, said the company's new silicon is powering DTAs from (Motorola Inc. (NYSE: MOT), Pace Micro Technology , and Thomson S.A. (NYSE: TMS; Euronext Paris: 18453)), the three vendors selected for Comcast's initial rollout, which is expected to reach roughly 20 percent of the MSO's footprint by year-end. (See DTAs on Parade , Pace Pix , Comcast Gives Thomson Nod for DTAs .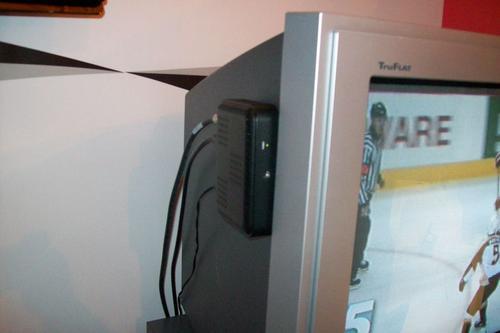 Cisco Systems Inc. (Nasdaq: CSCO) has also announced a product called the DTA 50, but the vendor, which was not immediately available for comment Monday, has yet to announce any deployment commitments for it. Cisco, likewise, has not disclosed a chipset partner for its D-to-A adapter.

Elsewhere on the DTA front, Evolution Broadband LLC and Homecast Co. Ltd. have also developed a Digital Video Broadcast (DVB)-based adapter for small- and mid-sized U.S. cable systems based on a chipset from Zoran Corp. (Nasdaq: ZRAN). However, Evolution's DTA reference design can work with a variety of vendors' chips, according to Brent Smith, president of Evolution Digital. (See Evolution Thinks Small .)

Don't expect one of Broadcom rival Texas Instruments Inc. (NYSE: TXN) to be among the group. A spokesman said TI is not working on DTA chips.

Broadcom's new DTA chipset is based on the BCM3543 chip that's being used in some terrestrial, over-the-air converter boxes. Although millions of consumers will use those devices following the transition, early projections show that a healthy segment of people who presently get their video from free over-the-air sources, could make the jump to cable late this year and into early 2009. (See DTV Transition Could Catalyze Cable.)

"We took that [BCM3543 chip] at the core and basically cable-ized it. We've been working on this for a good ten months -- this whole program has been under a very aggressive development cycle," Gleiter says, noting that Broadcom's DTA obtains simple channel information using the operator's in-band signaling path.

Although Comcast's project is where the initial traction will be, the reference design could apply globally if other cable operators decide to migrate to digital using a strategy focused on the DTA. "There might be potential in South America, Europe, China, and India," Gleiter says.

Broadcom is starting to ramp up production on its new DTA SoC, which sells for less than $10 per unit in volume. Broadcom is also supplying a silicon tuner as part of a reference design. Gleiter wouldn't divulge how many units Broadcom expects to ship this year.

— Jeff Baumgartner, Site Editor, Cable Digital News