Why have marketers started turning their company names into verbs? And why would a company named after a noun – especially a large, immovable noun, such as a tree – employ such a tactic?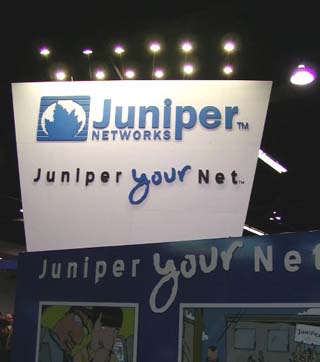 Did anyone else open their hotel door one morning and nearly lose their footing because they stepped on a pile of glossy cable trade publications?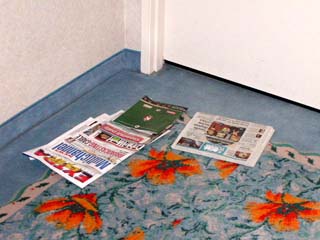 A panel of cable honchos – including Mediacom Communications Corp. (NASDAQ: MCCC) CEO Rocco Commisso; Cablevision Systems Corp. President Tom Rutledge; Charter Communications (Nasdaq: CHTR) CEO Carl Vogel; Insight Communications Company, Inc. CEO Michael Willner; and Rogers Communications Inc. (NYSE: RG; Toronto: RCI) CEO Ted Rogers – arrive to talk about the economic opportunities available when broadband becomes ubiquitous. But, alas, the topic is lost amid an hour of bellyaching about sagging stock prices and why programmers such as ESPN charge so much for content.

Oh, well. At least Ted Rogers is entertaining. When asked whether operators could make more money by bundling services, he mused, "Did you say bungling or bundling?"

Rogers pointed out that the cable biz has been "sideswiped" by the troubles of the telecom world. Even though cable company revenues are stable by comparison, they're being treated like CLECs, he gripes.


Toshiba Corp. and Texas Instruments Inc. (NYSE: TXN) take over the ESPN Zone on Wednesday evening. Partiers share their hoop dreams with the WNBA's Lisa Leslie and some have their pictures taken with The Fake Tiger Woods. After sampling the generous buffet, Light Reading hears that a Cher impersonator is making her way to the stage.

"My [fake yawn], it sure is getting late."