Advanced Fibre Communications Inc. (AFC)'s (Nasdaq: AFCI) VP of marketing, Charles "Corey" Geiger resigned from the company on April 9, a spokesman confirmed today.

In baseball terms, Geiger, who joined AFC in November 1998, was a utility player, the guy who moved into different roles for the company, depending on the need, and who often advanced in the wake of executive shakeups.

In March 1999, he rose to the role of VP of operations, as Gregory Peters, AFC's VP for international operations, departed. In September 2002, Geiger took on the marketing job, as Mehmet Balos, then the senior VP of global sales, marketing, and customer service, left AFC.

"We're very sorry to see a person of Mr. Geiger's character, professionalism, and expertise in the telecommunications industry leave the company," says an AFC spokesman. "He was a valuable asset to AFC, serving the company in a number of senior executive positions during his five-year tenure. We thank Mr. Geiger for his contributions to AFC, and wish him and his family all the best."

Prior to joining AFC, Mr. Geiger served as a senior director of European marketing and sales for DSC Communications (now Alcatel SA). From 1986 until 1996, he held various posts at Bell Laboratories and at the former AT&T Network Systems (now Lucent Technologies Inc.).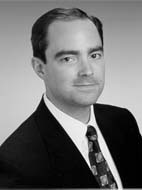 There's no word yet as to whether Geiger has taken a role at another company.

AFC says it hasn't yet hired Geiger's replacement.

— Phil Harvey, News Editor, Light Reading