Liberty Global rips a page from Comcast's X1 playbook
Liberty Global rips a page from Comcast's X1 playbook
Liberty Global's deal to hand off the operations and management of its Horizon video platform to Infosys is a cost-cutting move. But it might also pave the way for Horizon to be licensed to other service operators.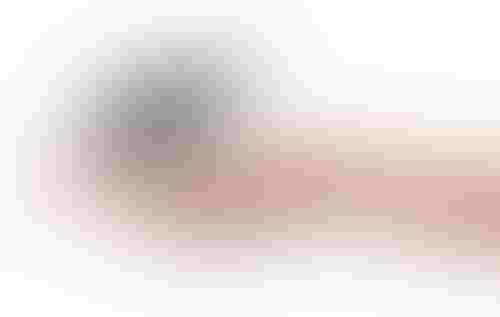 Infosys' new Horizon-focused deal with Liberty also extends to hardware. Pictured is the Mini TV Box, a 4K-capable streaming device made by CommScope that runs the Horizon 4 platform.
(Source: Liberty Global)
Comcast has had some success syndicating its X1 platform to other large operators, signing on Cox Communications and a set of Canadian cable operators – Rogers Communications, Shaw Communications (now part of Rogers) and Videotron. Liberty Global is exploring a similar licensing approach for Horizon, its software platform for set-tops and streaming media players, in the wake of a new, wide-ranging agreement with Infosys.
Under the multi-year services deal announced last week, Infosys is effectively taking over the management of Horizon, while Liberty Global retains control of Horizon's product roadmaps and keeps all of the intellectual property tied into the platform. Infosys stands to rake in about 1.5 billion euros (US$1.63 billion) over the initial five-year part of the deal, and up to €2.3 billion ($2.50 billion) if the contract is extended to eight years. Once the deal is closed, more than 400 Liberty Global employees will transition to Infosys. Liberty Global estimates that the agreement will save it in excess of €100 million ($109.02 million) per year.
In turn, Infosys will take over the platform, with Liberty Global as its anchor customer. Infosys will then look to expand Horizon's horizons by potentially licensing the technology to other operators. Infosys is also looking to weave in Topaz, its set of AI tools, and Cobalt, a cloud services platform from Infosys that can tap into multiple private and public clouds.
Infosys, which has an original IT services deal with Liberty Global dating back to early 2020, will essentially offer Horizon on a platform-as-a-service basis, and charge by the subscriber, Anand Swaminathan, EVP, global head of communications, media and technology at Infosys, said.
Though Liberty Global controls the roadmap, Infosys will also take over responsibility of other elements of Horizon, including hardware, software (including user interfaces), tools, platform security, operations support and the management of applications that run on the platform.
That app-related work will include third-party apps (think Netflix) that are integrated into Horizon as well as those tied to the operator, such as billing, customer support and provisioning.
From there, Infosys will explore opportunities to go beyond Liberty Global and sign licensing deals with other operators for the Horizon platform for set-tops and streaming devices as well as the Horizon Go app.
"We feel comfortable in how we've structured this," Swaminathan said, noting that the agreement extends beyond a traditional outsourcing model.
Mum on potential for Horizon-powered connected TVs
It's not clear if Infosys and Liberty Global have interest or the intention to extend Horizon to integrated smart TVs. But it would fit a trend in the European market. Among recent examples, Comcast-owned Sky offers a family of "Sky Glass" TVs outfitted with Comcast's software, and Xperi is preparing to sell TiVo-powered TVs in the region through its partnerships with Vestel and Sharp. Foxxum, a company recently acquired by Zeasn Technology, is also sizing up smart TV opportunities there with a TV operating system based on the Reference Design Kit (RDK), an open source stack managed by a joint venture of Comcast, Charter Communications and Liberty Global. The Horizon platform also uses the RDK.
"We have a principle agreement on the potential or the opportunity to license Liberty's platform today to third-party customers," Swaminathan said. Though the pay-TV sector is shrinking, the opportunity to extend Horizon to others "is pretty huge" and could easily apply to large operators as well as smaller ones that don't have the resources develop and launch their own platform, he said.
However, the initial focus is to transition everything to Infosys and ensure that Liberty Global's customer base is being supported and served during that process, Swaminathan explained.
But Infosys being successful with Horizon licensing is far from certain given the options already available in the market. In addition to the potential for Comcast to extend its platform to other operators in Europe, TiVo and Foxxum, other options in the market include Google's Android TV and, to a small degree in Europe, Roku, among others.
Related posts:

— Jeff Baumgartner, Senior Editor, Light Reading
Subscribe and receive the latest news from the industry.
Join 62,000+ members. Yes it's completely free.
You May Also Like
---