Wireless a 'discounting mechanism' for cable, AT&T CFO says
Wireless a 'discounting mechanism' for cable, AT&T CFO says
'In terms of cable, I actually think they are running a different play than we are,' AT&T CFO Pascal Desroches said at this week's BofA conference.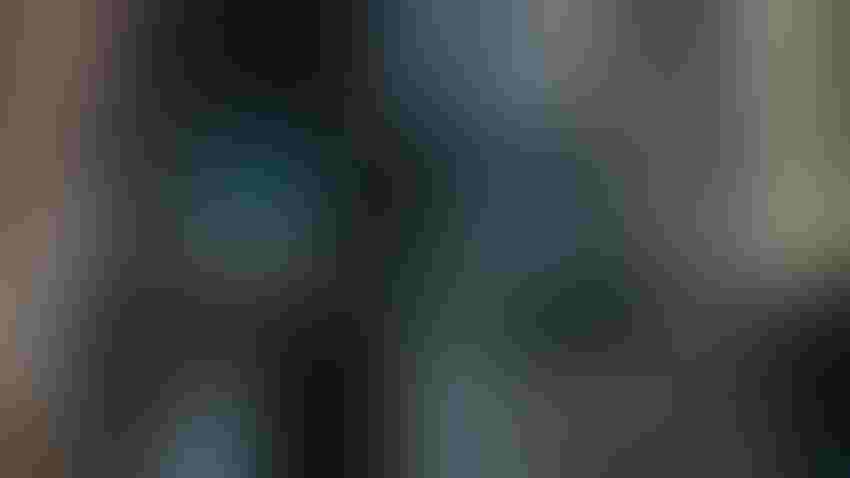 (Source: Roman Tiraspolsky/Alamy Stock Photo)
It's been more than five years since former T-Mobile CEO John Legere stuffed his foot in his mouth by referring to Comcast's Xfinity Mobile as "very irrelevant" and Charter Communications' Spectrum Mobile service as "irrelevant squared." At last check, those cable operators have generated a collective 12.6 million lines and soaked up a solid portion of the mobile industry's net adds.
Mobile execs have avoided making comments with a similar degree of disparagement. But cable's growth rate in mobile hasn't stopped some competitors from dismissing how much of an impact cable's had on their respective mobile businesses, holding that some of those numbers are being inflated by promotions offering free lines and discounts.
"In terms of cable, I actually think they are running a different play than we are," AT&T CFO Pascal Desroches said Thursday at the Bank of America Media, Communications & Entertainment Conference. "Wireless is a discounting mechanism for cable."
AT&T, he said, has a distinct advantage in lines per customer – about two-thirds of AT&T's customers take more than two lines versus cable's average of one to two lines per customer. "We are playing a whole different game than they are."
Desroches also held that cable doesn't appear to be stealing much share directly from AT&T. "I look at our porting ratio versus cable – it hasn't moved," he said.
Desroches also was asked to comment on questions circulating about the long-term durability of Comcast's and Charter's MVNO relationships with Verizon and the notion that the operators' respective deals with Verizon use a variable rather than fixed model.
"If you are riding on a variable consumption model [in which] you're paying more it becomes incredibly expensive" as bandwidth demands rise, Desroches said.
Desroches said he would be "surprised" if cable was not operating under a variable MVNO model with Verizon. When pressed on why he believes Verizon has a variable cost model with cable operators, he responded: "We understand the construct of MVNO agreements."
AT&T didn't land deals with either Charter or Comcast when terms were renegotiated, and Desroches expressed a belief that AT&T was not willing to go where Verizon ultimately went. Still, AT&T will have a hand in cable's move into mobile via a recently signed MVNO deal with the National Content & Technology Cooperative, a group that represents hundreds of small and midsized operators.
Verizon hasn't shed much light on its current MVNO deals with Comcast and Charter, other than to say that it's making money on them. Comcast Cable's CEO noted in July that his company has "perpetual access to the services we need from Verizon's network."
Desroches was also asked to weigh in on a deal that will see T-Mobile purchase a portion (and possibly all) of Comcast's 600MHz spectrum holdings. "We feel really good about our spectrum position," he said. "It's not an asset we looked at and don't feel we missed out on anything."
Other nuggets from today's talk:
Desroches said third-party testing has shown that some sites with lead-covered cabling that The Wall Street Journal alleged were problematic are "perfectly safe" and claimed that "The Journal has refused to share their testing results with us."

AT&T's new Internet Air fixed wireless access product has a role in certain situations, including as a "catch product" in areas where fiber is not yet available or in low-density areas with fallow capacity. "But our priority is fiber," Desroches said.

Despite ongoing speculation that DirecTV and Dish Network could merge, interest from AT&T's side seems limited. "If we have an opportunity to improve upon that cash production, we would absolutely do that," Desroches said when asked to comment on the DirecTV-Dish scuttlebutt. "But absent an objective transaction that will improve that position, we're not going to do anything." AT&T currently holds a 50% stake in DirecTV and gets 70% of the economics.

Don't expect AT&T to take a shot at acquiring UScellular. "I don't think that particular asset would change anything demonstrable for our business because we already have a nationwide footprint and we feel really good about the asset we have," Desroches said.
Subscribe and receive the latest news from the industry.
Join 62,000+ members. Yes it's completely free.
You May Also Like
---