Teleste ready to go big in North American cable
Teleste, a cable network supplier with a solid presence in Europe, is making a big push in North America. That strategy is taking shape as operators there start to move forward with next-generation hybrid fiber/coax (HFC) networks that support the new distributed access architecture (DAA) and, eventually, DOCSIS 4.0.
The decision to boost investment and focus on North America comes a few months after the Finnish supplier gained an important toehold in the region via a "frame agreement with a major US cable operator" focused on DAA and 1.8GHz spectrum upgrades – elements required to support future DOCSIS 4.0 upgrades that will deliver symmetrical, multi-gigabit capabilities.
Teleste has yet to reveal the operator in question. But a move to 1.8GHz paired with DAA fits well with the network evolution strategies underway at both Charter Communications and Cox Communications. An industry source familiar with the situation told Light Reading last year that both Cox and Charter have projects underway with Teleste.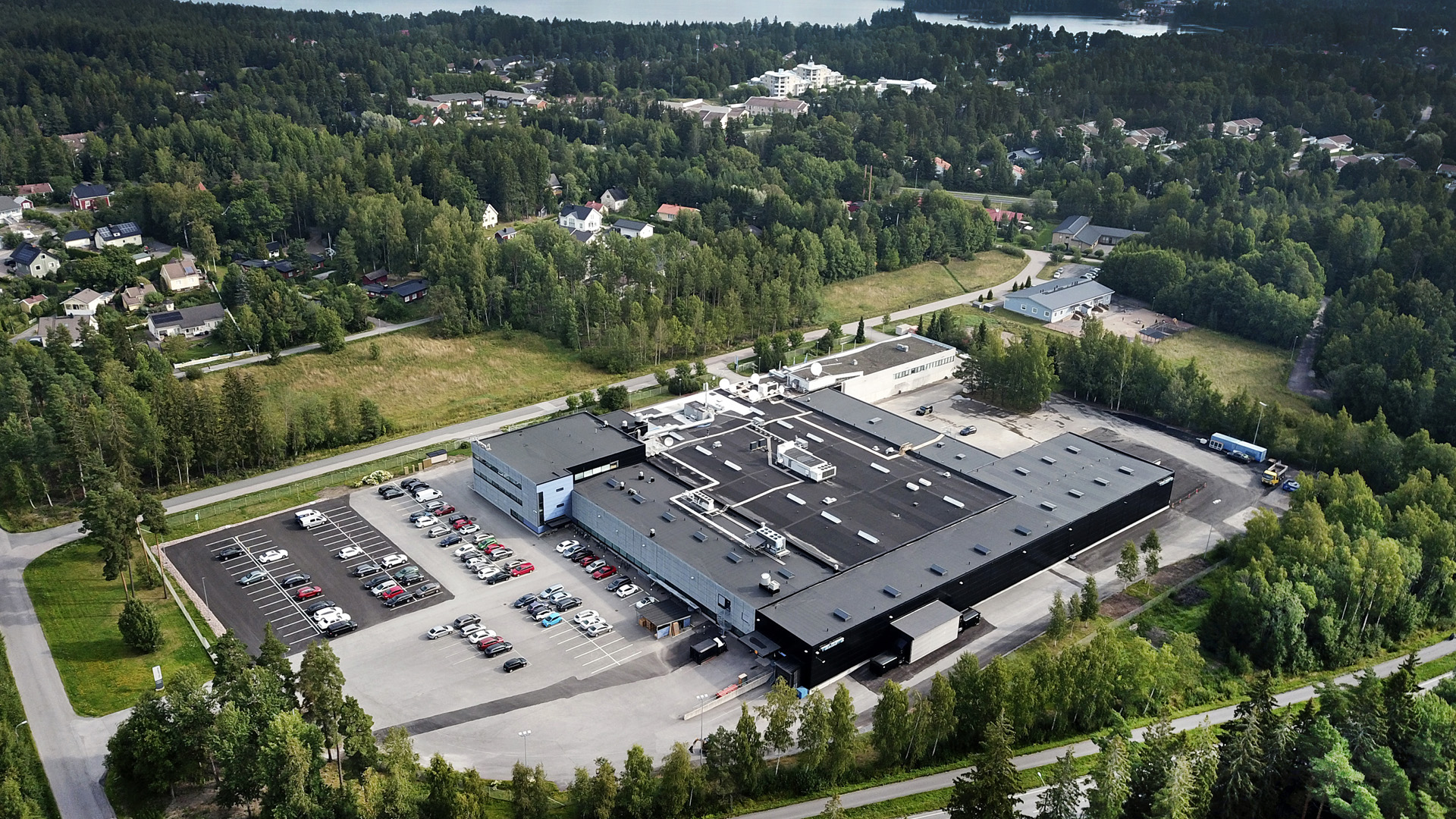 In fact, some of Teleste's work with Charter has been hiding out in the open. At a DOCSIS 4.0 demo held last April at CableLabs, Charter showed off a setup that featured Teleste amplifiers.
Teleste's primary focus in North America will be on cable operators that are pioneering work in 1.8GHz and DOCSIS 4.0 technologies, Hanno Narjus, SVP of Teleste Networks, explained.
He notes that there are a handful of requests for proposal (RFPs) for 1.8GHz outside plant devices in the region. "These types of accounts are where we are focusing," Narjus said.
Advisory board to support North America strategy
To help underpin Teleste's new focus on North America, the supplier this week announced the formation of a new advisory board for the market made up of industry vets. Chaired by Narjus, the advisory board also includes company President and CEO Esa Harju; Sandy Howe, an exec late of Arris, Cisco Systems and Technetix; Stephanie Mitchko Beale, most recently the CTO of Charter; and Neil Tang, president of Antronix.
The Antronix connection on the advisory board expands on an existing partnership. In 2017, New Jersey-based Antronix and Teleste forged a joint venture, called Teleste Intercept, focused on the North American cable market. The JV was initially put together to tie together Teleste nodes, headend optics and remote PHY devices with various network components from Antronix, including passives, taps, amps and filters.
Cable upgrade activity heats up
Teleste's new strategy is coming together as operators in the US and Canada appear poised to ramp up network spending on HFC. Following a spending slowdown during the early stages of the pandemic that caused cable operators to backburner their DAA projects, cable network spending on new projects focused on DAA, DOCSIS 4.0 and network virtualization is set to return to former, loftier levels, according to Dell'Oro Group.
So, in that sense, Teleste is hoping to strike in North America while the iron's hot. Additionally, the much smaller European cable market is in flux as operators such as Liberty Global start to put more emphasis on fiber-to-the-premises (FTTP) upgrades and overlays. Meanwhile, many European cable operators have already built plant to 1.2GHz, so they're expected to be well behind the US with respect to adoption of 1.8GHz and DOCSIS 4.0 technologies.
"The investment cycles [in Europe and North America] are not going hand-in-hand," Narjus explained. "It was clear years ago that if you want to be a growth company [in cable networking], you can't stay only in Europe."
Targeting speed and scale
Teleste has not been absent from the North American cable market, but it's represented a small piece (less than 10%) of the company's overall business. With some new business established with some tier-1 cable ops, the company will be amplifying its focus in the region.
"Now we need to look at how we are going to speed it up and how we are going to scale and expand. The investment cycle will be hopefully pretty favorable from 2024 onwards," Narjus said. "We know we can win business in North America. Now, how do we scale it up, how do we make sure we make the right choices?"
Some of that strategy will be carried out with the help of the new advisory board, which includes execs with extensive knowledge of the North American cable landscape.
"Now we need to ensure we are making the right selections, the right strategic choices, so that we can then scale when the investment cycle really starts to happen," Narjus said. "We do believe that the North American [cable] business should become a central part of the Teleste corporate business portfolio."
The new advisory board, he added, "will help us start that journey."
That journey, no doubt, will find Teleste locking horns with incumbent North American cable suppliers such as ATX Networks, Casa Systems, CommScope, Harmonic, Technetix and Vecima Networks.
Seeking an edge with automation and in-house manufacturing
So, how does Teleste intend to differentiate?
Narjus believes that Teleste's in-house research and development (R&D) and manufacturing capabilities and its long-standing work in the area of data-driven automation in the outside plant, including components such amplifiers, will help it stand apart.
Even as US suppliers become more focused on automation and the use of real-time data to smarten up the access network, Narjus estimates that Teleste has been putting sensors and advanced analytics software into its amps and nodes for more than a decade.
"I think that's the single most relevant aspect which makes us attractive and interesting. We have real world experience," he said. "Only now are our US competitors starting to pick it up."
Teleste is also hopeful that its vertically integrated R&D and manufacturing capabilities will resonate with operators. Of note, Teleste products being promoted for the Americas are primarily manufacturing at the company's factory in Finland. R&D is housed in the same building. Teleste also works with contract manufacturing partners, including some that run factories in North America, to help Teleste manage peak volume periods.
In addition to accelerating development cycles, that combo has also put Teleste in position to manage recent supply chain constraints. When there's a shortage of a microprocessor, Teleste can change that component to a different type, conduct the required testing and verification and get it into the manufacturing process, Narjus said.
"That has helped us a lot in this supply chain chaos and to ensure that our delivery capabilities are intact," he added.
As for personnel linked to the initiative, Narjus estimates that more than 50 people (sales, pre-sales, product management, R&D and manufacturing operations) are now focused on Teleste's North America market entry. Teleste is also tapping into resources from partner Antronix, which has regional coverage in the US and Canada.
As Teleste moves 1.8GHz product from R&D to manufacturing, the company expects its headcount, particularly in the US, to rise in support, Narjus explained.
Related posts:

— Jeff Baumgartner, Senior Editor, Light Reading
Like what we have to say? Click here to sign up to our daily newsletter
Cable Next-Gen Technologies & Strategies – Making cable faster, broader, deeper, better
If you want to know where the cable tech space is heading, we've got you covered. Join the biggest names in the industry in Denver, CO on March 14 & 15 for the latest edition of Light Reading's Cable Next-Gen Technologies & Strategies conference.
Back for a record 16th consecutive year, Cable Next-Gen is the premier independent conference covering the broadband technology market. This year's edition will tackle all the top tech topics, including 10G, DOCSIS 4.0, Distributed Access Architecture, next-gen PON, fixed wireless access, network virtualization, the Digital Divide and more
Get your free operator pass here.
PARTNER PERSPECTIVES
- content from our sponsors