Comcast speeds HFC upgrades, puts 'Storm-Ready' Wi-Fi, low-latency features on deck
Comcast says network upgrades that establish "foundational" elements for DOCSIS 4.0 are ahead of schedule and teased that the operator will soon introduce gateways with cellular backup and launch new low-latency enhancements for markets such as online gamers.
For the hybrid fiber/coax (HFC) network, Comcast said it will have rolled out a wave of upgrades covering about 10 million homes and businesses in 40 markets by the end of this month, setting the stage for the launch of symmetrical multi-gigabit services before the end of 2023.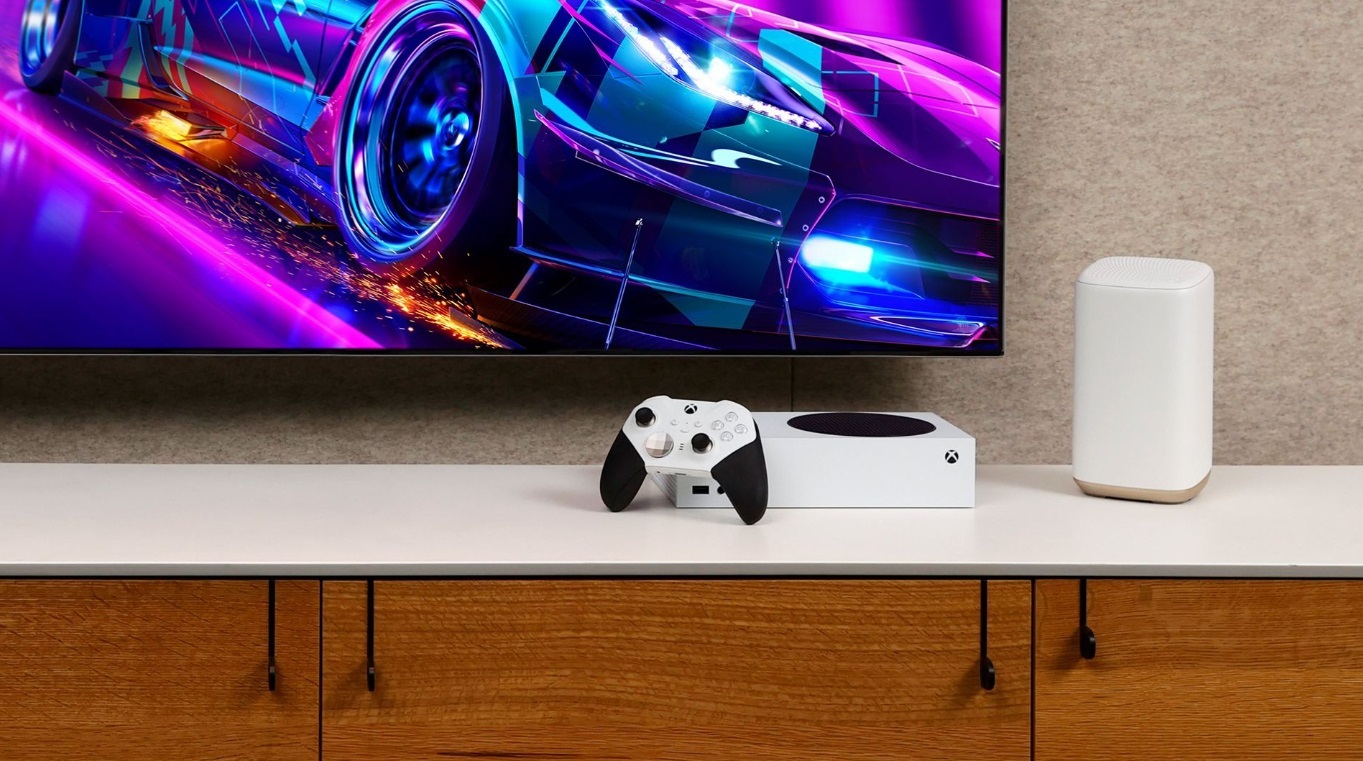 The update comes about five months after Comcast announced that this piece of the upgrade would reach 34 cities and towns before the end of 2022. Those upgrades are highlighted by a "mid-split" that dedicates more spectrum to the upstream. Comcast's current wave of HFC network upgrades also include a virtual Cable Modem Termination System (vCMTS) and the implementation of a distributed access architecture (DAA).
Those upgrades will initially support up to 2 Gbit/s in the downstream and 5x to 10x faster upstream speeds (up to 200 Mbit/s). Comcast's faster upload speeds are currently limited to customers on xFi Complete, a package that sells for an additional $25 per month and includes the lease of a Comcast gateway, the company's cybersecurity product, Wi-Fi management controls and unlimited data.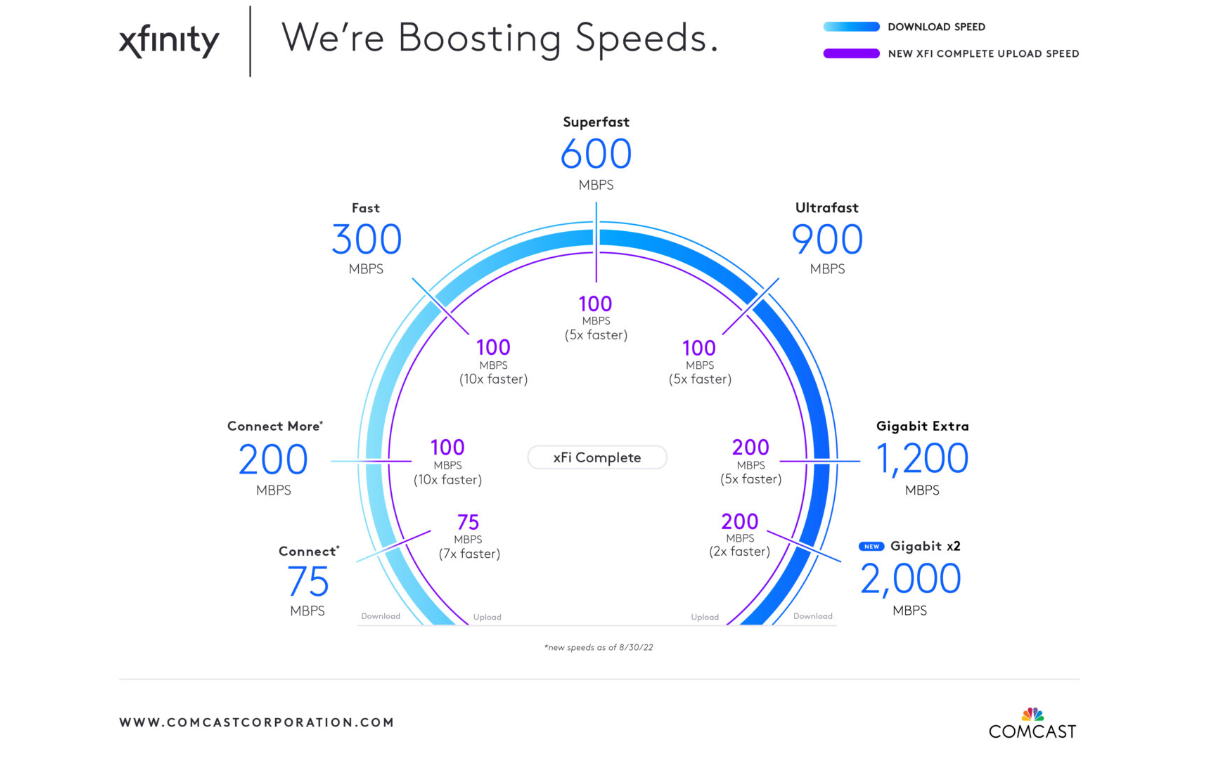 Comcast markets where this is live include Atlanta, Boston, Chicago, Denver, Houston, Miami, Philadelphia, Salt Lake City, Seattle, San Francisco and Washington D.C. Those markets now have the enhancements in place to start deploying symmetrical multi-gigabit services before the end of 2023. That's a step along the way towards a grander plan to bring symmetrical multi-gig speeds to more than 50 million homes and businesses by 2025.
That HFC handiwork ties into a broader "10G" cable industry initiative that will deliver symmetrical multi-gig speeds, enhanced security and low-latency capabilities on HFC, fiber and, potentially, wireless networks.
Comcast revealed last November that its multi-gig network costs will run less than $200 per home passed.
'Storm-Ready Wi-Fi,' low-latency for gamers on the horizon
Comcast also teased some new products and features that will be introduced in the coming months.
Among them is a "Wi-Fi Boost Guarantee" that will guarantee a level of in-home Wi-Fi performance, though Comcast did not elaborate on what that will mean exactly. It's also planning to launch "Storm-Ready Wi-Fi," an enhancement in a new class of DOCSIS gateways equipped with cellular and battery backup.
Comcast said more details about the Storm-Ready product will be shared at a later date. It's current top-of-the-line model is the XB8, a DOCSIS 3.1 gateway with Wi-Fi 6E. The company did not say which cellular service will provide the backup, but a logical candidate is Verizon, which already has an MVNO deal in place with Comcast for its Xfinity Mobile service.
The operator also isn't saying much yet about the low-latency features that are in the works to support apps such as gaming, virtual reality and videoconferencing. It's not clear if Comcast will charge extra for a low-latency tier or if it will bake the capability into its core broadband services.
Fellow cable operator Cox Communications markets a low-latency service called Elite Gamer that's included with its whole-home "Panorama Wi-Fi" option or for an additional $6.99 per month to broadband subs who own their own modem.
Related posts:

— Jeff Baumgartner, Senior Editor, Light Reading
EDUCATIONAL RESOURCES

PARTNER PERSPECTIVES
- content from our sponsors