Comcast gets its mitts on 'missing piece' of its DOCSIS 4.0 network
A critical component to Comcast's DOCSIS 4.0 puzzle and the wide launch of symmetrical multi-gigabit speeds took another step forward, as the operator announced it has received the first FDX (Full Duplex DOCSIS) amplifier prototypes from CommScope.
Comcast said the prototype amps are now headed to its labs for system testing. This milestone follows tests conducted last fall based on a reference design of the technology.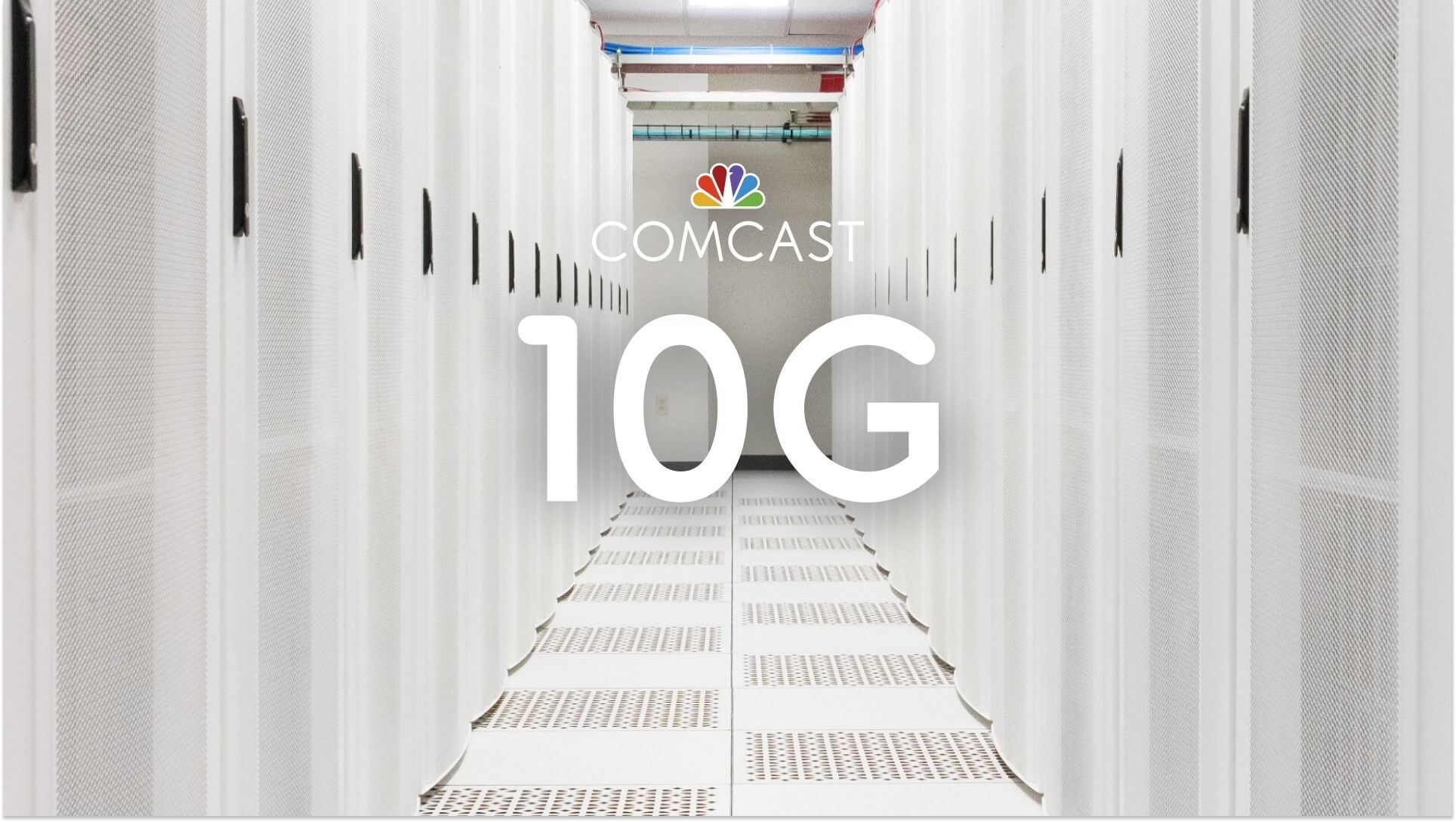 The prototype represents "a significant leap forward for the go-to-market readiness for this device," Elad Nafshi, EVP and chief network officer at Comcast Cable, told Light Reading. "This is the missing piece from an architecture standpoint that enables us to deliver multiple gigabit symmetrical services ... across our entire footprint."
The prototype amplifiers from CommScope will be used to understand and implement improvements ahead of the full deployment across Comcast's network. That all ties into Comcast's plan to introduce symmetrical multi-gigabit services in some markets in the second half of 2023 and to make them available to more than 50 million homes and businesses before the end of 2025.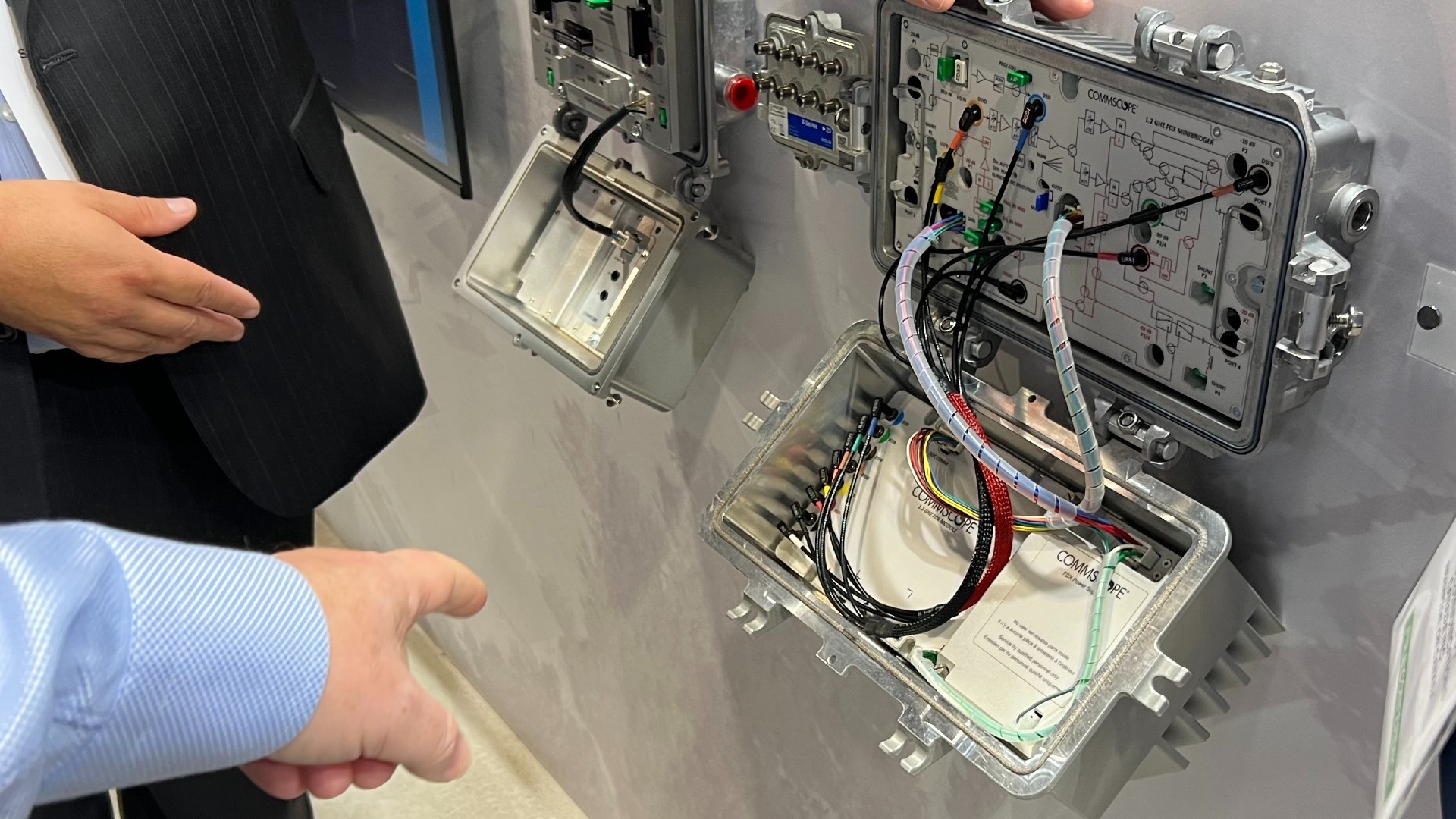 Comcast recently announced that the "foundational" network enhancements for DOCSIS 4.0 would be in place in 10 million homes by the end of February. Those elements include a "mid-split" that dedicates more spectrum to the upstream, the use of a virtual cable modem termination system (vCMTS) and the deployment of the remote PHY option of a distributed access architecture (DAA).
The new amps from CommScope are powered by Broadcom silicon. Nafshi said Comcast has a second source for the amps but isn't ready to announce it. Light Reading reported in the fall of 2021 that Harmonic, already a key supplier of virtual CMTS tech and nodes to Comcast, was one of the suppliers working with Comcast on the FDX amplifier.
'Not a regular amplifier'
The FDX amplifier is a critical component for Comcast's broad rollout of the Full Duplex DOCSIS flavor of DOCSIS 4.0. That option enables Comcast to create an FDX band that allows upstream and downstream traffic to run in the same block of spectrum and avoid the need to change out a bunch of passives and taps.
This new breed of fully automated amplifiers is also equipped with real-time telemetry that can detect and pinpoint RF impairments down the individual amplifier. "This is not a regular amplifier," Nafshi said.
It's not clear what the price delta is on the new amps when compared to legacy amps. But the costs will fit into the anticipated gross costs of less than $200 per household passed to upgrade Comcast's HFC network.
A new approach
Originally introduced as an enhancement to DOCSIS 3.1, FDX initially targeted node+0 (N+0) architectures in which fiber is deployed deep enough into the network to eliminate all amplifiers between the home and the node. In that N+0 scenario, the "echo cancellation" technology needed to cut out interference in the FDX band is housed in the node.
Obviating the need to take that relatively expensive N+0 angle, the FDX amplifier contains the requisite echo-cancellation technology, enabling Comcast to deploy DOCSIS 4.0 across its HFC network, including portions of it that have multiple amplifiers between the home and the node. Comcast has already conducted tests of FDX tech running on a six-amplifier cascade – an architecture that puts the operator in position to deliver multi-gig symmetrical speeds consistently to all homes sitting off the node.
"By having these pre-production amplifiers, now we have the ability to truly start to take this through the paces of how to bring this to field and how we bring it to market," Nafshi said
FDX gathering interest?
For now, Comcast is the champion of FDX. Most other cable operators going with DOCSIS 4.0 are focused on Extended Spectrum DOCSIS (ESD). The ESD option envisions a plant built to 1.8GHz while keeping the upstream and downstream traffic running in separate, dedicated spectrum.
But the emergence of the FDX amplifier could change some minds. FDX, industry sources said, is meeting with less skepticism these days and is in fact being reevaluated by multiple US cable operators.
"FDX is resurging among several operators," a source familiar with those discussions said. "People are also realizing that putting 1.8GHz taps everywhere [for the ESD option] is not necessarily easy or cheap."
One operator that's at least giving FDX a look is Mediacom Communications. Company CTO JR Walden told Light Reading in a statement that FDX rollouts aren't currently part of the company's "10G" network upgrade plans, but that Mediacom views FDX as a "future option."
Speaking to Light Reading last fall, Guy Sucharczuk, SVP and president of the access network solutions unit at CommScope, suggested that some operators could end up using both the ESD and FDX options depending on the kind of HFC plant that's being upgraded. The aerial plant provides easier access to components such as taps, making it a good candidate for ESD. The buried plant might lend itself better to FDX, he said.
Related posts:

— Jeff Baumgartner, Senior Editor, Light Reading
EDUCATIONAL RESOURCES

UPCOMING LIVE EVENTS
June 6-8, 2023, Digital Symposium
June 21, 2023, Digital Symposium
December 6-7, 2023, New York City
All Upcoming Live Events
PARTNER PERSPECTIVES
- content from our sponsors