Charter rakes in record 615K mobile lines, base balloons to 5.29M
Aided by its new "Spectrum One" convergence package, Charter Communications added a record 615,000 mobile lines in the fourth quarter of 2022, extending its grand total to 5.29 million. Charter added 1.72 million mobile lines for all of 2022, handily beating the 1.18 million lines added in 2021.
The result blew out expectations, as analysts expected Charter to add about 413,000 mobile lines in the period. Charter's Q4 mobile take dwarfed its previous record of 382,000 lines set in Q3 2022.
Charter's rapid growth puts its mobile base within shouting distance of the 5.31 million mobile lines Comcast had at the end of 2022.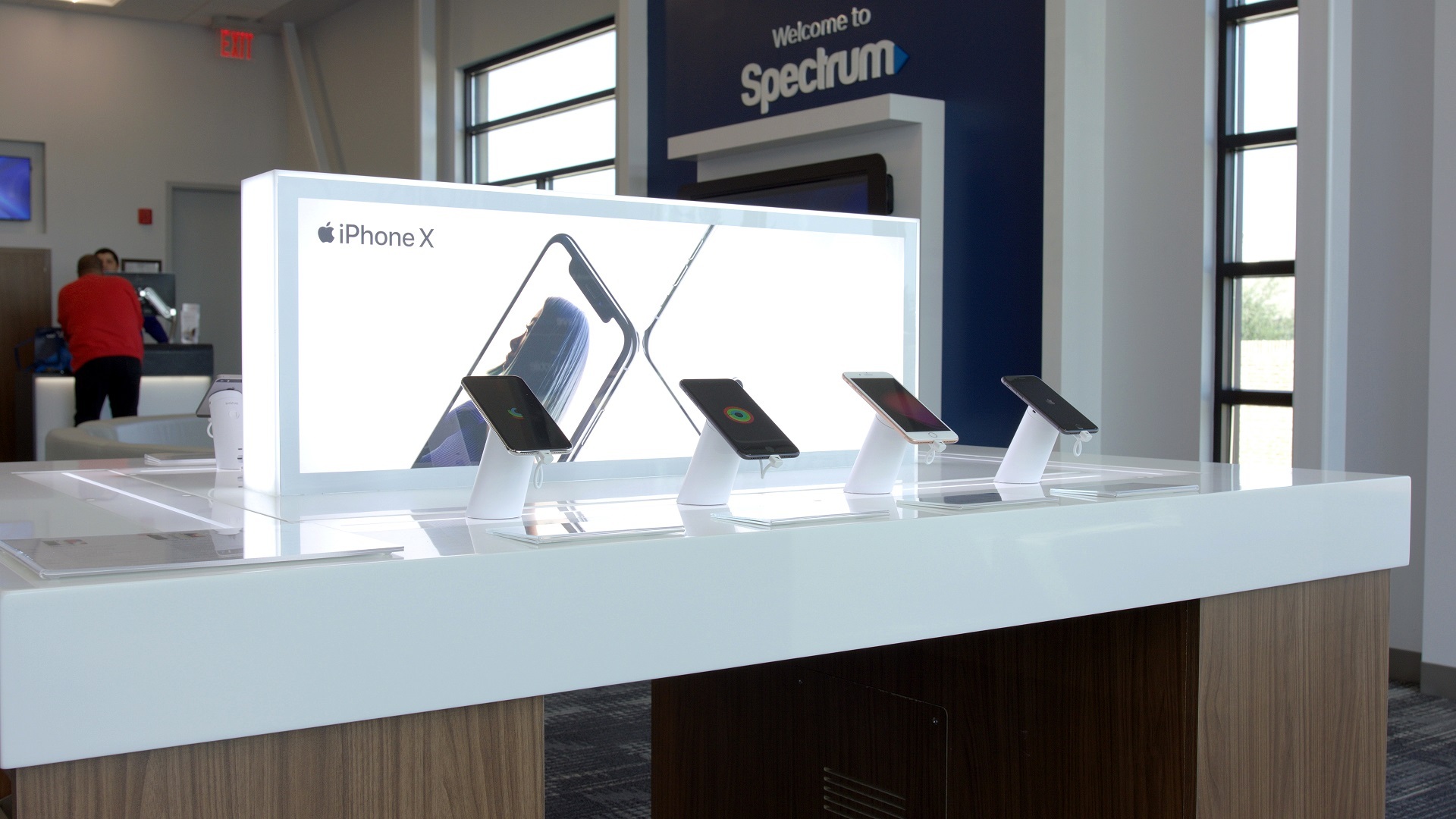 "We're growing mobile lines fast even in a low volume environment," Charter CEO Chris Winfrey said on Friday's earnings call.
Charter attributed some of its mobile line gains in the quarter to Spectrum One, its relatively new convergence package/promotion that ties together home broadband, advanced Wi-Fi and unlimited mobile service.
However, Winfrey said the bulk (in the range of 75% to 80%) of new mobile line adds are coming from existing home broadband customers who are upgrading to Spectrum Mobile. He's also hopeful that Spectrum One will help Charter drive in more broadband subs.
"Because it's a completely new category, it's going to take a little while to educate into the marketplace," he said. "The potential for mobile to be a significant driver of new Internet sales is still largely untapped as we educate non-subscribers of the Spectrum One proposition."
"Charter isn't waiting for FWB [fixed wireless broadband] to run its course; they have taken control of their destiny with a bold strategy" with Spectrum One, New Street Research analyst Jonathan Chaplin said in a research note.
Winfrey said the "bigger issue" Charter faces is the reduction in transaction volume these days and how it translates to fewer selling opportunities. "There's a mathematical opportunity to increase both our internet net adds and even more mobile line adds as the market picks up. But there's the bigger opportunity ... the value and the benefits of a converged product," he said.
Broadband growth in face of FWA, fiber competition
Switching to broadband, Charter added 105,000 subscribers (92,000 residential and 13,000 business), for a grand total of 30.43 million. The company, which was expected to add about 64,000 subs in Q4, added 344,000 broadband subs for the full year.
Charter's goal is to drive higher broadband subscriber numbers in 2023, but it said the overall market is still being hindered by record levels of churn and a lower volume of housing moves.
Charter CFO Jessica Fischer acknowledged that some of the gross additions in the company's territory is probably related to DSL customers moving to a new fixed wireless access (FWA) option. But she reiterated a stance that Charter expects those customers to come switch to its home broadband product "over the long term."
Charter, she added, is also seeing a "slightly higher pace of fiber overbuild recently," and some share loss coming from consumers who are returning to a mobile-only service after signing up for Charter's broadband in the earlier stages of the pandemic.
Footprint expansion expected to stoke broadband sub growth
But Charter believes it's positioned to stoke broadband subscriber growth with its footprint expansion activities, which includes normal organic extensions, expansions from projects such as the Rural Digital Opportunity Fund (RDOF) and other state and local subsidization programs.
Fischer said Charter constructed more than 200,000 new rural passings in 2022, and is seeing 40% subscriber penetrations in those passings within six months of service availability. Charter expects to build about 300,000 subsidized rural passings in 2023.
Charter also expects to complete its RDOF builds ahead of its original commitment, putting it in position to participate in the coming $42.5 billion Broadband Equity, Access and Deployment (BEAD) program.
Charter believes BEAD money will begin to be appropriated in the 2024 timeframe, with a four-year build timeline from grant. Looking ahead, Charter also anticipates its coming net rural construction costs to be roughly $3,000 per passing – about what it's been incurring in its recent subsidized state and local builds.
As for video, a small focus on today's call, Charter lost 144,000 subs (143,000 residential and 1,000 business), lowering its total to 15.14 million. Analysts expected Charter to lose about 175,000 video subs. Charter lost 686,000 video subs for the full year.
Charter's capital spending hit $2.92 billion in Q4, up from $2.07 billion a year ago, and more than the $2.61 billion expected by analysts. About $677 million of that Q4 total was put toward rural construction initiatives.
Related posts:

— Jeff Baumgartner, Senior Editor, Light Reading
Like what we have to say? Click here to sign up to our daily newsletter
Cable Next-Gen Technologies & Strategies – Making cable faster, broader, deeper, better
If you want to know where the cable tech space is heading, we've got you covered. Join the biggest names in the industry in Denver, CO on March 14 & 15 for the latest edition of Light Reading's Cable Next-Gen Technologies & Strategies conference.
Back for a record 16th consecutive year, Cable Next-Gen is the premier independent conference covering the broadband technology market. This year's edition will tackle all the top tech topics, including 10G, DOCSIS 4.0, Distributed Access Architecture, next-gen PON, fixed wireless access, network virtualization, the Digital Divide and more
Get your free operator pass here.
PARTNER PERSPECTIVES
- content from our sponsors