Casa Systems founder Jerry Guo stepping down as CEO
Big changes are underway at Casa Systems. The supplier of cable and wireless gear announced Tuesday that company founder Jerry Guo will be stepping down as CEO and that the vendor won't be receiving orders for the initial phases of a cable infrastructure upgrade project of one of its major customers, presumed to be Charter Communications.
On the leadership side, Guo is set to retire as president and CEO effective March 17, 2023. Guo, who founded Casa in 2003, will remain on the company's board of directors and continue as a major shareholder in the company. The company has retained an executive search firm to find Guo's successor. Meanwhile, Casa CFO Edward Durkin will serve as interim CEO. Additionally, Scott Bruckner, Casa's former CFO, will join Casa's board, the company announced.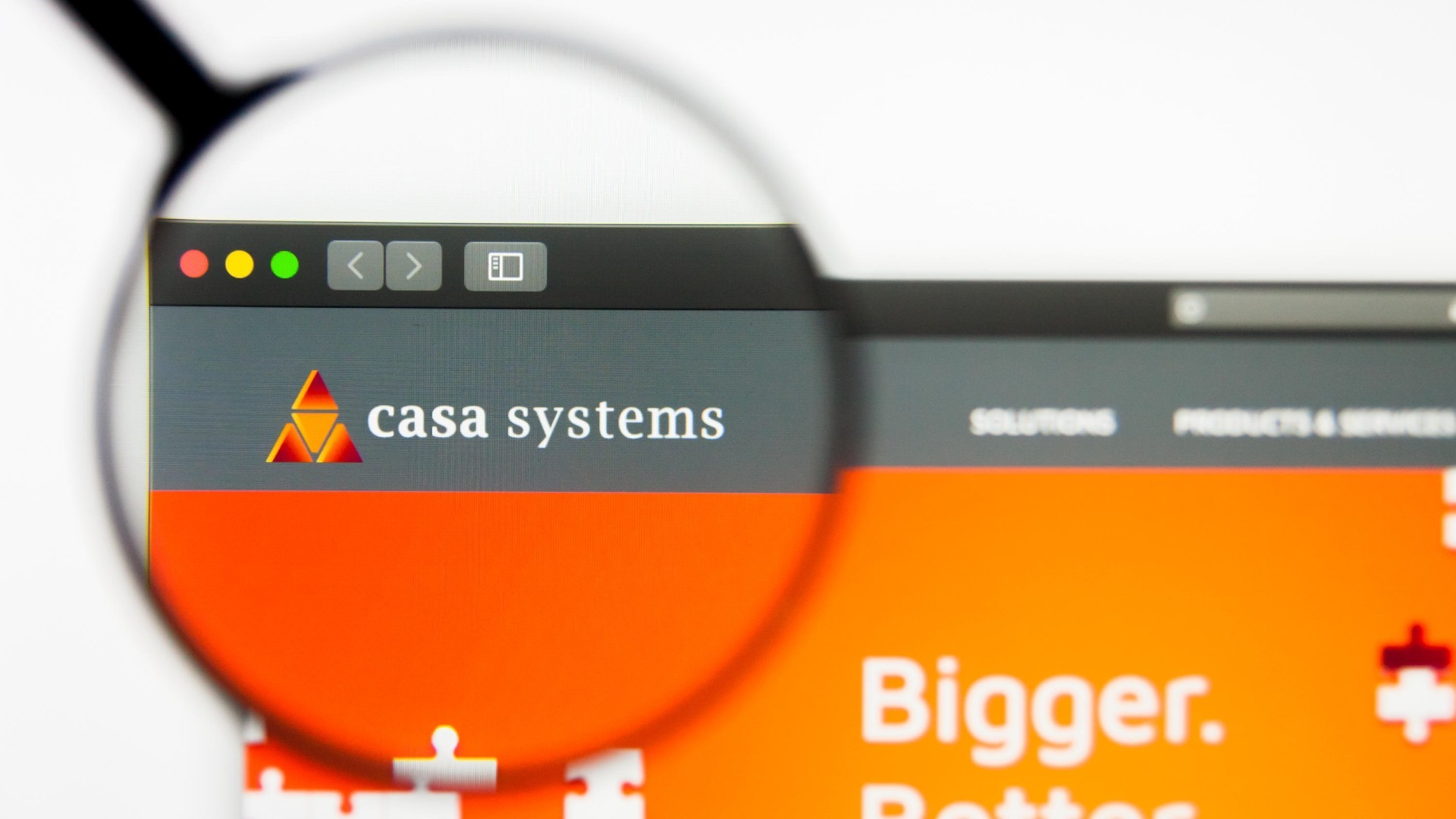 Guo's decision to step down as CEO was unexpected, and arrives amid a transformation that has seen Casa's growth shift to its wireless technology portfolio.
'Major' operator looking elsewhere for network upgrade project
Casa also disclosed that it received verbal notification from a "major North American cable customer" that the company will not currently be receiving orders related to the customer's cable broadband infrastructure upgrade project. Casa said it had anticipated receiving those orders in the second half of 2023.
"Although we will continue to receive maintenance revenue associated with that customer for 2023, we assume no future product revenues from their cable, broadband infrastructure upgrade project in our 2023 guidance," Casa's Durkin said Tuesday on the company's earnings call. "And although we are surprised and disappointed by this news, this was not attributable to any Casa cable product issues."
Casa now expects full-year 2023 sales in the range of $300 million to $325 million, which comes in below Raymond James' prior estimate of $321 million.
Durkin said he believes Casa's cable business is still positioned to "grow modestly" this year versus 2022 based on the strength of its other cable operator customers and its expanded virtualization and distributed access products. "I think cable will be a modest growth line of business for us with no dependency on this major North American customer," he said.
Casa didn't identify the customer that's going in a different direction for its initial cable network upgrade project. However, one of its top clients, Charter Communications, is embarking on a major cable network upgrade initiative that includes the use of a distributed access architecture alongside the deployment of a virtual cable modem termination system (vCMTS).
"We presume Charter has taken a pass on including Casa in its upgrades," Raymond James analyst Simon Leopold surmised in a research note issued Tuesday. Leopold believes that scenario presents a positive for several Casa rivals, including Harmonic, CommScope and Vecima Networks.
Casa is seeing some cable momentum in other areas. It announced it was awarded a "large" virtual converged cable access platform (vCCAP) deal with a major-but-unnamed European cable operator, with delivery expected to occur later in 2023.
Casa posted fourth quarter 2022 sales of $84.4 million, beating the $83.1 million expected by analysts. Casa ended the quarter with cash and cash equivalents of $126.3 million, down from $193.5 million last quarter.
Casa said it had no exposure to the Silicon Valley Bank failure.
Update: Loan troubles loom
The status and resolution of Casa's term loan will be an area of focus in the coming months. Casa has retained J.P. Morgan to help the company analyze and evaluate potential alternatives to its Term Loan B. With $225 million of it coming due in December 2023 and a cash balance that currently stands at $129 million, "this might concern investors," Leopold explained.
Casa's recent 10-K filing spells out the looming issue, noting that it may need to raise capital, sell "significant assets" or make "significant cost reduction measures" if its efforts to refinance the term loan are unsuccessful.
"If we are not able to refinance our Term Loan, we may not be able to generate enough cash flow to meet our debt obligations, causing substantial doubt about our ability to continue as a going concern," Casa said in the 10-K.
The company is optimistic it will be able to address the issue. "We are actively working with the talented JPM team to explore options to address and extend the Term Loan B well before the late December 2023 maturity date," Durkin said.
Related posts:

— Jeff Baumgartner, Senior Editor, Light Reading
EDUCATIONAL RESOURCES

PARTNER PERSPECTIVES
- content from our sponsors