Cable's Wi-Fi hotspots aren't for wholesale
Charter Communications and Comcast offer their mobile customers access to millions of Wi-Fi hotspots. But the companies aren't providing those access points to other mobile operators via a wholesale model.
"We ... don't offer wholesale access to our Wi-Fi network," a Comcast representative confirmed in response to questions from Light Reading.
A Charter representative declined to comment.
The issue surfaced thanks to the CEO of MobileX, a new Verizon mobile virtual network operator (MVNO). On Twitter, MobileX CEO Peter Adderton said he asked for wholesale access to Comcast's and Charter's Wi-Fi networks but was rebuffed.
We approached the CableCOs to see if they would be willing to wholesale their wifi networks, and they said no, should @FCC @JusticeATR mandate they provide wholesale access to other MVNOs so we can pass cost savings onto consumers.?https://t.co/XIJPvBFDqB

— Peter Adderton (@peter_adderton) May 18, 2023
The cable companies have positioned their public Wi-Fi networks as a competitive differentiator and therefore aren't providing access to those networks under a wholesale model.
Their stance is noteworthy when Verizon, T-Mobile and other wireless network operators are working to develop their own wholesale businesses. Indeed, Comcast and Charter are wholesale customers of Verizon; they offer mobile services under a wholesale MVNO agreement with Verizon for access to the operator's 4G and 5G networks. Further, both Charter and Comcast provide wholesale access to their own respective wireline networks.
Wi-Fi for the offload
Comcast and Charter share an extensive public Wi-Fi network. As noted by FierceWireless, Charter's Spectrum Mobile customers can access the company's 500,000 out-of-home Wi-Fi access points alongside around 25 million out-of-home Wi-Fi access points from other networks including Comcast's Xfinity Wi-Fi network.
For its part, Charter has said it offloads around 87% of its Spectrum Mobile customers' traffic onto Wi-Fi.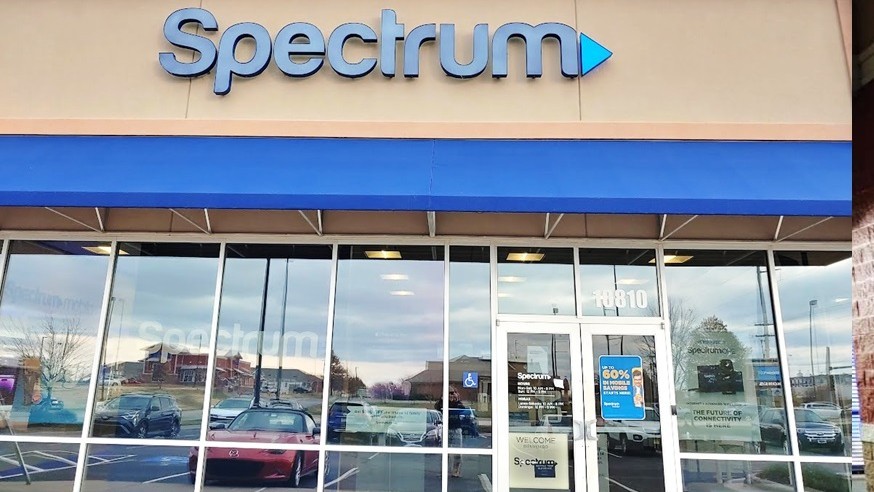 Further, Charter plans to eventually expand that offload operation onto other networks, including a 5G network in its 3.5GHz CBRS spectrum. However, the company's CEO recently said the operator's MVNO deal with Verizon is so attractive that Charter doesn't feel the need to deploy the spectrum rapidly.
According to the financial analysts at MoffettNathanson, Charter enjoys significant margins thanks to its offload strategy.
"Verizon saw a $250 million increase in wireless wholesale revenues in 2022. Essentially all of that revenue is money that they're receiving from the MVNO from Charter and Comcast," the analysts wrote in a recent report. "Charter and Comcast, over the same period, grew revenue by over $800 million. That implies something like a 69% margin on wireless."
The analysts added: "Most people think of this business as an MVNO business with something like 10% or 15% net margins. That's just not what this business is. This is not an MVNO business, it's a hybrid MVNO-MNO [mobile network operator] with much, much better margins."
The MVNO angle
Charter's offload strategy is also interesting in light of the operator's performance in the mobile industry in the first quarter. Charter added 686,000 mobile lines (666,000 residential and 20,000 with small and midsized businesses) in the first quarter of 2023, walloping a previous record of 615,000 mobile line additions in the fourth quarter of last year. Charter ended the first quarter with almost 6 million mobile lines.
Charter isn't the only MVNO in the market, however. Others include Consumer Cellular, Red Pocket Mobile and US Mobile.
And the MVNO space continues to evolve. For example, Helium Mobile is preparing to launch commercial services over T-Mobile's network with a $40 per month unlimited offering. In addition, T-Mobile recently acquired Mint Mobile, while Verizon acquired TracFone.
MobileX's Adderton said that his MVNO will use an AI-based platform that will be able to determine how much data customers will need, and then will only bill them for what they need. The result could be a dramatic reduction in customers' bills, he said.
Thus, getting access to Wi-Fi networks operated by Charter and Comcast would represent a win for MVNOs like MobileX and their customers because being able to roam onto a Wi-Fi network offered by Charter and Comcast would presumably further lower costs.
Related posts:

— Mike Dano, Editorial Director, 5G & Mobile Strategies, Light Reading | @mikeddano
EDUCATIONAL RESOURCES

PARTNER PERSPECTIVES
- content from our sponsors