Cable broadband: A look forward... and a look (way, way) back
Last week's Cable Next-Gen Technologies and Strategies event was, as the title suggests, a definitive look forward. Many top engineers and execs in the industry convened in Denver to discuss what's on the horizon: distributed and virtualized access networks, DOCSIS 4.0 and the increased use of PON technologies in both greenfields and brownfields.
"How exciting is it to be part of this industry right now?" Shane Portfolio, SVP, engineering and technology, at Charter Communications said in his keynote remarks.
It was as much of a question as it was a statement. After some plans got shelved during the early stages of the pandemic, the "cable" industry is accelerating upgrades that enable more speed and capacity alongside a much broader evolution that will make these networks smarter than they've ever been.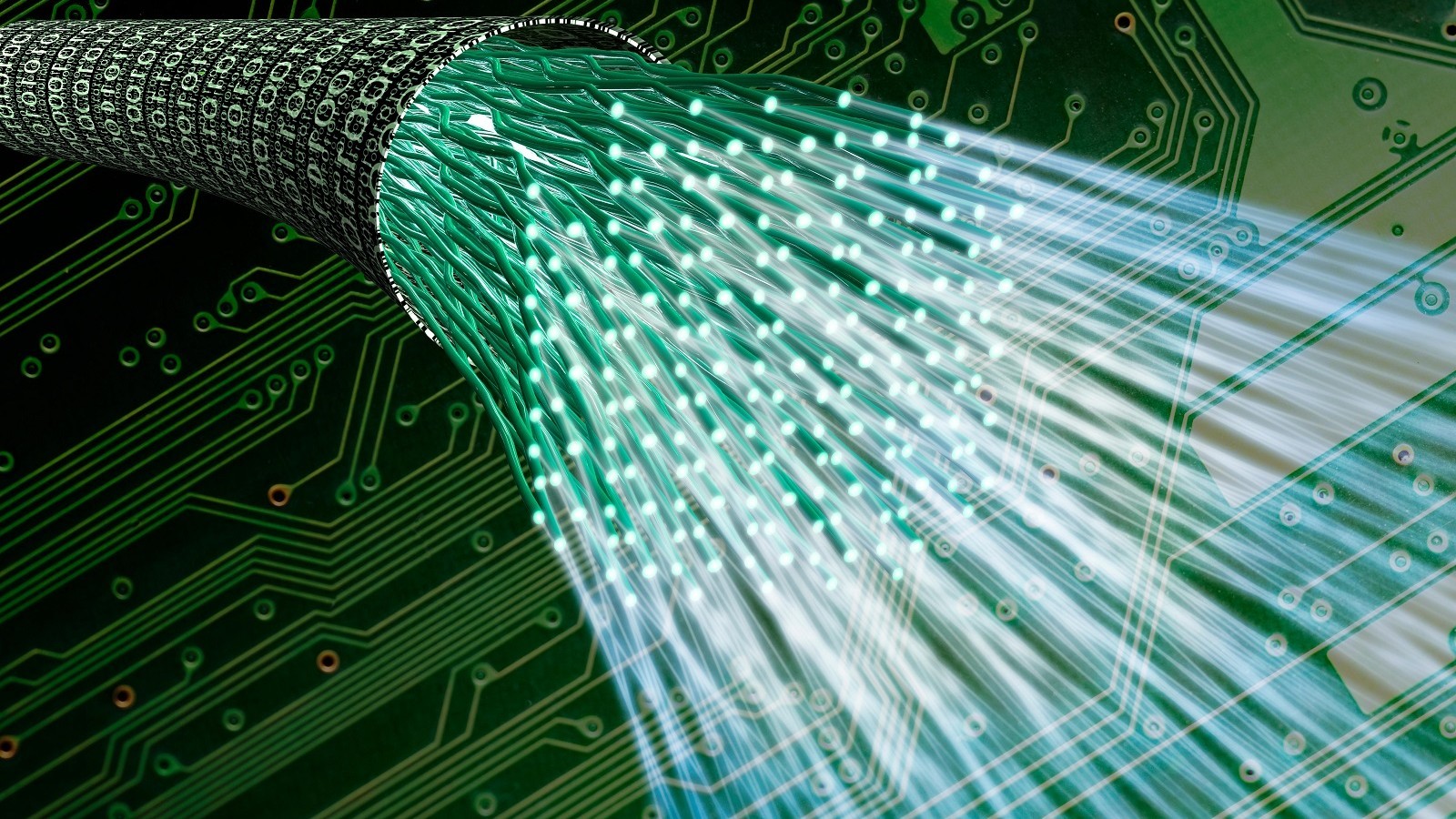 While this was cause to look ahead, there also was, based on side conversations and recent email exchanges, a sense of nostalgia among industry engineers who have been in cable's broadband game from the start, or close to it.
It also gave me a chance to reflect a bit, back to the days when I was young, impressionable and, some might say, even stupider than I am today.
After graduating college, I had an opportunity to work as a temp inside the tax department at Colorado-based Jones Intercable, which was a top ten US cable operator at the time with about 1 million subscribers. At the time, Jones sold limited partnerships in its cable systems and hired people to take calls from investors who needed help filling out their forms during tax season. As a recent graduate with a journalism degree, this was not exactly what you would call a perfect fit. But I saw this temp assignment as an opportunity to get my foot in the door in an industry that seemed to me, as an outside observer, to be going places.
Cable high-speed service riding one 'channel'
Back then cable was all about video and pay-TV. In fact, when I finally caught on as a full-time, I ended up working in marketing and PR at some Jones-owned cable channels – Mind Extension University (a distance education network that later rebranded as Knowledge TV) and Jones Computer Network, the first cable channel dedicated to all things computing, featuring originals shows such as "The Hacker," "Home Computing" and "The Cyber City Diner," which starred puppets with names such as Chef Net (pronounced "nay," because he was French of course), Sadie Rom and Ima Browser.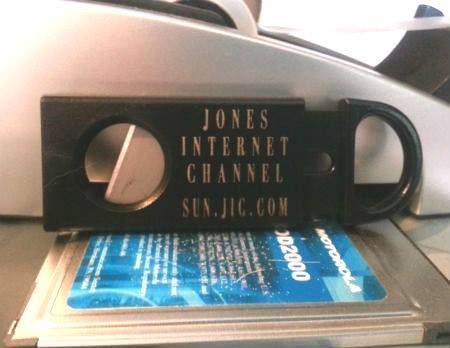 But I was also inside the Jones orbit when the cable industry started to pursue ways to deliver high-speed Internet over their cable lines. Before DOCSIS, a set of interoperability specs for modems and network gear, was developed, the technology was proprietary. And cable channel bonding (introduced with DOCSIS 3.0) in this type of application wasn't needed or invented yet, so the first cable modem services were delivered over a solitary 6MHz channel. And to support Internet services, cable networks required upgrades to deliver two-way connectivity.
With that single-channel concept in mind, Jones Intercable launched the Jones Internet Channel back in October 1995, introducing it first in Alexandria, Virginia. It was also around this time that other cable operators did the same, including Time Warner Cable's Road Runner service.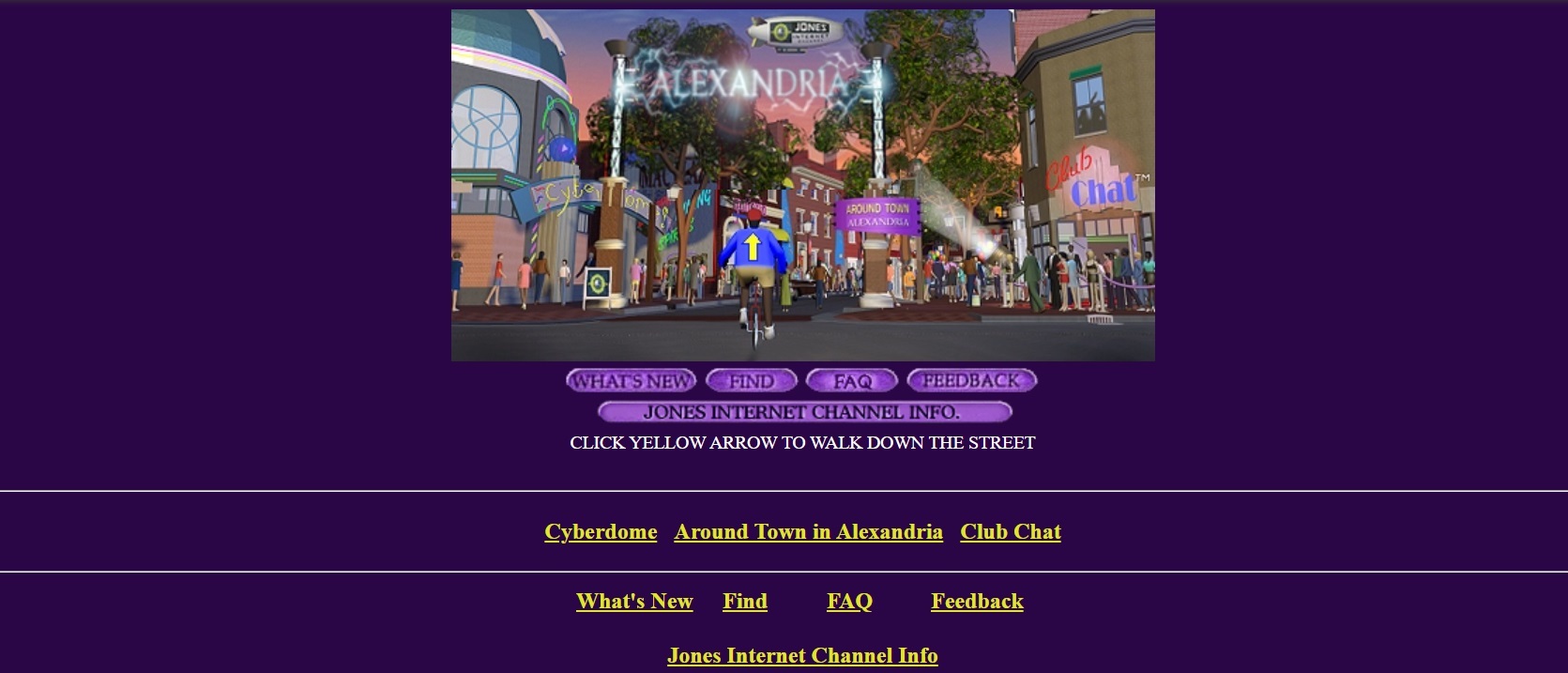 At the time, Jones, founded by the late industry pioneer Glenn R. Jones, treated Alexandria as a showcase system. It was a place to experiment with new technologies and services and show off to the D.C. politicians and FCC officials who lived there or nearby. In fact, it was one of the first US cable systems to install a Nortel switch for phone services.
The Mossberg column
The launch of Jones Internet Channel was therefore an opportunity to demo a service that was super-sonic when set next to dial-up and technologies such as ISDN, to the tech media. This included Walt Mossberg, who was writing his influential tech column in The Wall Street Journal at the time.
Jim Carlson, an industry vet who ran communications at Jones Intercable back in those days (and was a great help to me when I was wet behind the ears), relayed to me this week how he convinced Mossberg, who lived in the Arlington area then, to come to the Alexandria system to demo the Jones Internet Channel service. There was no DOCSIS back then – Jones Internet Channel relied on proprietary cable modems from LANCity, the startup founded by Rouzbeh "Father of the Cable Modem" Yassini.
"It just made all the sense to me that he would be the national journalist most likely to be interested in writing about the launch" of Jones Internet Channel, Carlson recalled. Mossberg make it to the system in January 1996 and published his column on April 18, 1996.
I didn't work for Jones Internet Channel, but I was close enough to the action in the corporate office to remember how excited and anxious Jim and others at Jones Intercable were about reading Mossberg's impressions about the service. After all, Mossberg's widely-read column would typically appear on the first page of the second section of the paper, and was known to drive stocks, Carlson said.
Carlson, bless him, still had a copy of the column and helpfully sent it my way (it doesn't seem to be available online today). After rereading it, Mossberg's column presents an insightful look at cable modem service in its infancy and a window into its potential.
I don't want the copyright police coming down on me, so I won't reprint the whole thing here. But I would like to share a few experts from the story, which carried the headline: "Cable Technology May Make Internet As Accessible as TV"
The lede: "THE INTERNET will simply never become a mass medium until every user has access to high-speed, no-hassle connections that are always available without placing a call." I'd say that's still true today as cable, telcos and others figure out how to bring broadband to rural America.
A bit about speed at the time. "Cable modems can be stunningly fast," Mossberg wrote, noting that dial-up could deliver 28.8 kbit/s, or about 4.5-times that with ISDN. Comparatively, Jones' cable modem service was delivering in the neighborhood of 1 Mbit/s.
Mossberg credited cable modem services as being "always on," a feature that the cable industry used to the hilt when marketing those services during the day, when many were still connecting with screechy dial-up modems.
Jones Intercable shared then that about 30 customers had signed up for the service, which sold for $40 per month, a price that dwarfed the $10 per month or so that it cost for the basic cable TV service. 
To get a comparison, Mossberg visited websites on PCs connected via dial-up and the Jones cable modem service. While a "regular modem crawled and stuttered its way through cyberspace, as usual," the cable modem connection "made the experience much more pleasant, almost as seamless as the Internet hypesters claim. Even pages that I'd never visited before popped up rapidly, with graphics materializing quickly and video and audio clips downloading in seconds," Mossberg wrote.
One of Mossberg's issues with the service was the price: $40 per month and a one-time install charge of $99. That compared to $10 per month for basic cable. He also mentioned the data sharing limitations of the architecture, with Jones engineers telling him that, in the "worst possible case," speeds offered in Alexandria would never drop below 200 Kbit/s.
Bottom line, it was a positive review of cable high-speed Internet technology while it was still in its infancy, well before DOCSIS and a part of the cable industry that would drive in billions of dollars and eventually serve as the core of what the business is today.
And Mossberg's column drew attention to the direction the cable industry was headed. And it did lead to some cable stock-popping.
"I can't say unequivocally that all cable stocks rose… I know that many did," Carlson said.
And Jones Intercable also received a pat on the back from the industry's top lobbyist back then. Decker Anstrom, then president and CEO of the NCTA, sent Carlson a hand-written note of thanks after the Mossberg column appeared.
Fast-forwarding to today, broadband speeds are on the rise, but so is competition. Meanwhile, cable stocks could use a jolt as the industry grapples with slowing broadband subscriber growth and tries to apply emphasis on average revenues per unit (ARPU) as the primary broadband performance metric.
It's not clear if coming network upgrades and enhancements will be enough to drive up the value of cable in the eyes of investors. But it's hard to disagree with Portfolio's assessment that the industry is entering one of its most exciting chapters.
Related posts:

— Jeff Baumgartner, Senior Editor, Light Reading