Women in Tech Leadership Declining – Survey
Despite the attention being paid to increasing the representation of women in leadership, and especially on the boards, at startups, it appears that the gender split is actually getting worse.
According to a new survey of nearly 950 technology and healthcare executives from the US, UK and China done by Silicon Valley Bank , 70% of startups have no women on their boards and 54% have none in executive positions in 2017. These numbers are up from 66% and 46% in 2016, respectively. (See What Facebook's Recruiting Woes Tell Us and SBA Leader: It's Time to Get Women on Board .)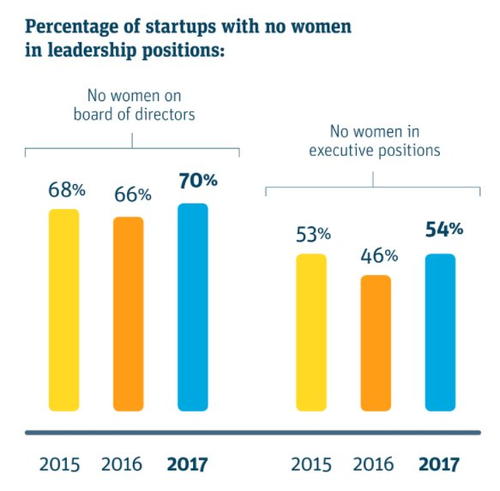 Only one fourth of these startups indicated they have programs in place to increase the number of women in leadership roles, a statistic that has remained consistent over the past few years. (See Tech CEOs: Gender Diversity Not Top Priority.)
---
Women in Comms' first networking breakfast and panel of 2017 is coming up on Wednesday, March 22, in Denver, Colorado, ahead of day two of the Cable Next-Gen Strategies conference. Register here to join us for what will be a great morning!
---
The survey, which was done in November around a time of heightened uncertainty with the new administration taking office in the US and Brexit in the UK, also indicated that startups are cautiously optimistic, or perhaps more realistic, about 2017. Only 57% thought business conditions would be better than the previous year, versus 64% who thought so in 2016.
The survey respondents also noted that finding capital is becoming more difficult (88%), but 51% of startups will still look to venture capital for their next source of funds. M&A is the end goal for 53% and half expect more of it in 2017. And, 90% say it's difficult to find workers "with the skills needed to grow your business," but that is down from 95% in 2016.
— Sarah Thomas,

, Director, Women in Comms
PARTNER PERSPECTIVES
- content from our sponsors