AUSTIN, Texas -- SXSW -- Having your worldview challenged, which comes in large part by having a diverse group of people on your team, is critical to building successful products that will capture the widest audience.
This theme came up several times on a SXSW panel of leading tech product developers. Bias is a natural part of human nature, but that especially comes out when building products, according to Fidji Simo, Facebook 's vice president of product in charge of monetizing the social network's mobile platform. You use the biases of our own experiences to inform your product, she said. "Exposure to a lot of viewpoints, a lot of people adding experiences, is the best way to counteract that," Simo said on a wide-ranging panel here Friday.
"It's why building diverse teams matters so much," Simo added. "We all have biases and as much as we can pretend we're trying to become aware of them, we're not. It's important to have a varied set of biases in the room so that you have people challenging you constantly on your view of the world."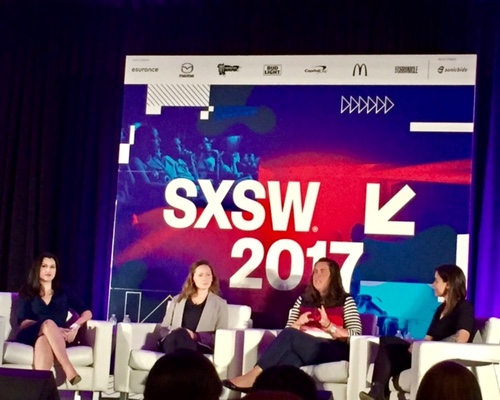 This doesn't just apply to gender biases, but any type of bias that individuals bring to the table by virtue of their life experiences and background.
At Lyft Inc. , understanding the end customer is clearly crucial to its success for the ride-hailing app. Lyft VP of Product Tali Rapaport said that executives at the company tend to have an economic bias where they are sometimes blind to the economic realities of their drivers and customers. To combat this, they have a whole company support day where everyone answers customer support tickets and works through requests as if they were an agent.
"You see the verbatim of what people are expressing in their own words," Rapaport said of the practice, helping them cut through their own biases in the workplace and in what they build. "As close as you can get to the end user, the better."
---
Women in Comms' first networking breakfast and panel of 2017 is coming up on Wednesday, March 22, in Denver, Colorado, ahead of day two of the Cable Next-Gen Strategies conference. Register here to join us for what will be a great morning!
---
For Stephanie Hannon, who spent several years as Google (Nasdaq: GOOG)'s director of product management before becoming CTO for Hilary Clinton's presidential campaign, her bias was clearly towards mobile and the Internet. She assumed this is how everyone wanted to interact, but going into the field -- door-to-door even -- showed her that there was still a big audience keen to use paper and traditional means of interacting.
"It's important to develop that intuition by going into the field and experiencing it yourself when you enter a new space," Hannon said.
Merci Grace is the director of product growth team at office messaging platform Slack, and to be successful on a growth team she, too, emphasized that one thing is critical: having an incredibly diverse team and adequate female representation. Her team has six managers, all of which are women, as well as a number of under-represented minorities. As a company Slack is very diverse, and her team is the most diverse of any, she said.
"Being on a diverse team puts you in a totally radical mindset where you have to give up assumptions you have about how you think about the world," Grace said. "That's critical way to build products for people who are new to your service. You have to get in their minds and know their assumptions. If you reach out to people who are not like you, it really helps."
— Sarah Thomas,

, Director, Women in Comms