Syniverse CMO: Women Need P&L Roles

Comment (0)
Having a desire to effect change is paramount to any job, according to Syniverse CMO Mary Clark. But, having a desire to effect change that is actually driving revenue -- that is where careers are made.
As the chief marketing officer of mobile interconnect specialist Syniverse Technologies LLC , Clark has a keen interest in seeing the company move towards more gender parity -- right now its workforce is 71% male and 29% female. But she doesn't want to just get to 50/50. She wants to see more women occupying leadership positions with their own profit and loss (P&L) lines attached.
More often than not in the tech industry, women may start in a career that leads its way to the C-suite, but often get relegated -- either by choice or outside pressures -- to staff positions that support P&L roles, but don't necessarily lead to the top positions in the company. (See McKinsey: Women Less Likely to Advance at Work.)
As a woman in the C-suite herself, Clark is passionate about getting more women in these types of positions, ones that she says truly give them a seat at the table.
That said, she isn't playing favorites between men and women in the workplace. Her point of view is clear: it's all about performance and execution. If you want the best job -- male or female -- be the best person for the job. (See Quotas Wrong Way to Boost WiC – Panel.)
Light Reading caught up with Clark at the Competitive Carriers Association 's fall show and heard her expound on what being the best person for the job looks like and how all it takes is a little "sheer force of will."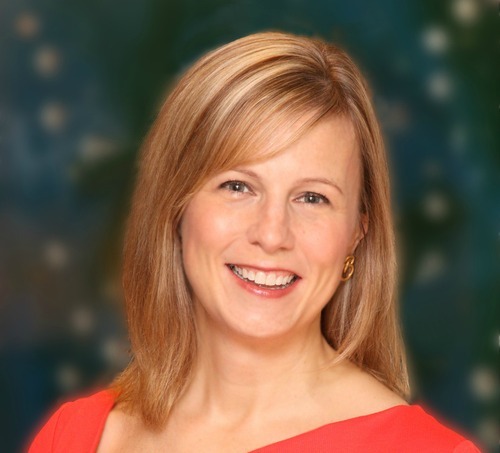 ---
Light Reading is launching Women in Comms as a not-for-profit, independent initiative providing information, networking, mentorship, access to jobs and support for women in the next-gen communications industry in 2016. Visit Women in Comms and get in touch to learn more!
---
Light Reading: What is your primary focus as CMO when it comes to leadership and advancement?
Mary Clark: We've gained big chunks of people through acquisition in the past few years. We acquired MACH two years ago and Aicent last year, so we're focused on integrating one unified cohesive employee base. Going forward, as we evolve and get past those acquisitions, fostering leadership is my personal thing. I want to see more women in business leadership roles. You'll see women in legal, marketing or HR, but I want more running P&L full stop. That is where decisions are made.
Being a woman in a business leadership role, owning P&L, generally puts you at the table most women are not sitting in. If you're in a situation where you are the one deciding where we invest, where do we cut, how do we innovate, how do we delight customers -- if you're the one asking the questions, you're driving the business. That's where I want to see more women.
LR: What is your advice for women who are at an early stage in their careers in the next-gen comms industry?
MC: In mobile, I come across women who serve more junior-level roles within five years out of college. They've come in entry level and had one move on top of that. Any area, whether development, product management, support, customer facing, sales, legal, finance, whatever is the case, I would urge them to not limit themselves.
My experience was almost through sheer force of will. I didn't set out to deliberately find a specific path. I went after what I was interested in. I sold phones first, then customer care, then roaming, but all in all I loved the topic and knew I wanted to drive it. I always appreciate the desire to effect change in people I interview. Look to have a desire to effect change that is actually driving revenue.
If you have a five- to ten-year plan, more power to you. I think that there is so much to be said for looking at things from the point of view of, "I can make a specific difference here." How do I put myself into the position to drive that difference? Unshackle yourself from the way you think you're being perceived and push forward beyond the box they are putting themselves into now.
LR: What would you say is the key to advancing in your career, regardless of gender?
MC: In some respects, I don't care who you are. You have to perform and execute. Get it done, whatever it is. If you do that and you push yourself to perform in that way, absolutely my experience has been if you are performing, getting it done, meeting and exceeding commitments, you are a valuable member of the team. People will trust you, collaborate with you and work with you to get it done. That has to be the focus. There is no entitlement. Nothing comes free.
Putting that at the forefront -- if you have the desire to effect change, and push beyond the box, you have to be delivering to actually be doing that. To be successful and put in the role with the responsibility and accountability of leadership requires you have to be performing and executing and meeting your commitments. You are then valuable members of the team, regardless of anything. It has to start there, and you have to be of the mindset that says, "I can do that."
LR: As a leader yourself, how do you foster leadership amongst your employees?
MC:The Millennials today are not hampered much by a box. They see themselves as fully a member of the team and have more confidence than folks my age and older. Regardless of anything, recognizing the need to perform and the need to execute and deliver. Have those words as a part of your own mantra is what differentiates those that get promoted and up the leadership and those that end up more into support roles and go more to the periphery, regardless of men or women. It has to be part of the nomenclature.
If you are put in a leadership role, it means you proved yourself and have the chops to do it. It doesn't happen without risk and risk-taking and recognizing failure and handling it.
People that can move mountains by sheer force of will, those are who you want on your team. That is where leadership comes from. There is a difference between management and leadership. You can learn management but it's difficult to learn leadership and to teach that. You can teach a ton of management skills, and every leader can have improved management skills and behaviors.
— Sarah Thomas,

, Editorial Operations Director, Light Reading